When the family expands with a new little member, baby equipment needs to be bought. Whether you're a first-time mum or have several children, figuring out what you need and when can quickly become overwhelming.
Here we have compiled a baby outing list of the most necessary and where you can buy cheap baby equipment.
Stroller Guide - Which stroller is best?
The stroller is used to transport baby around and is indispensable for midday walks. It's a must-have on the baby equipment list. There are many different strollers to choose from, and there are several things to consider before deciding which is the best stroller.
In the guide you will find answers to
Stroller or pram?
Fixed wheels or castors?
Stroller size - Does the stroller need to fit in the car?
What accessories do you need for your pram or pushchair?
Baby changing area - layout of baby changing area
The baby changing area should be used as soon as you bring your baby home. Most children use nappies up to the age of 2-3, so you'll be spending a lot of time at the changing station. It should be a cosy place where you can have good contact with baby.
What you need for the changing area
Pushtop el. Cradle
Cushion
Possibly a uro
Diaper
Diaper pail and diaper bags
Sink
Washcloths, towels and creams
Cloth diapers
On the road, baby needs to sit comfortably and securely. There are so many car seats on the market and it can be hard to know which one is the best. We've put together a few tips and suggestions for the best car seat.
How to have a good ride with baby
Bring some toys, snacks and water for your child when you go on a ride.
Take breaks to check on your baby, especially if you are driving alone with your child.
It gets hot in a car fast. Shade the sun with a sunshade or fabric window blind.
A baby cradle mimics the feeling of lying in the womb. That's why being rocked is incredibly soothing for babies, and baby may fall asleep. In addition, rocking your baby stimulates balance and motor development and makes your baby more aware of his or her body.
If you're worried that rocking your baby to sleep will become a habit, or if you think it's hard on your back and arms, you should buy a cradle.
In the guide you can read about the Lander cradle, the Natures Sway cradle or the Nonomo cradle.
You can't do without a cot when shopping for a baby. It's a bed where baby lies safely and can't fall out. The base can be lowered when baby learns to sit up. Sebra and Leander cots can be converted into junior beds when the baby is too big for its cot. You can read more about this in the guide.
A cot can be used from birth until the child is about 3 years old.
Toys for newborn and baby
Toys help your baby develop motor skills and senses. Very newborn babies initially prefer bright colours like yellow and red and patterns with contrasting colours to lighter tones. Only when baby is 6-8 weeks old does he start to distinguish between the bright colours, such as light blue or pink.
Babies love colours and shapes, and grabbing different things. This is the age when everything needs to be explored and put in their mouths. That's why it's a good idea to look for toys that are approved and free of nasty chemicals like phalates or other harmful chemicals.
Accessories for breastfeeding and/or bottle
GET A FREE E-BOOK ON BREASTFEEDING BY SIGNING UP TO OUR NEWSLETTER
Babies spend a lot of time eating, especially in the first few months. It's a fun time for both mother and baby. Whether you breastfeed or bottle feed, you need the best equipment to create a cosy and calm mealtime.
In a bouncer, baby can sit and snuggle. In a bouncer, baby sits slightly upright and can follow what's happening around him. Many children are very happy with their bouncer. It is also good for when baby is learning to eat porridge, but cannot yet sit fully upright in a high chair.
Inclined chairs are available in more or less sophisticated versions. Some can both vibrate and play music, while others can be transformed into a lift. See the best ones on our list.
Play blanket / activity blanket for baby
A play mat is hard to do without. You can use a plain blanket and put different toys on it, or you can buy a proper play mat with lots of colours and activities to activate and stimulate your baby and develop their senses.
Baby can enjoy his play mat from 6-8 weeks of age.
It's worth its weight in gold to be able to carry your child in a baby carrier or sling. Holding your baby close to you often calms babies and helps them fall asleep or relax. At the same time, you can get some of the things that require two arms sorted.
Read about baby carriers and slings and which one is best for you.
---
Baby equipment - How to find cheap baby equipment
Having children is expensive. You have to buy lots of baby equipment, which will be needed once the baby is born. On this page, we've put together a list of baby essentials and where you can buy them cheaply. The page will be updated regularly with more unique baby equipment, so please add the page to your favourites.
When buying baby equipment, look first and foremost at whether the products are approved. Just because it's not the most expensive doesn't necessarily mean it's bad baby equipment.
A good way to save money is to buy second-hand baby equipment. Many sell cheap baby equipment even if it hasn't been used much.
If you like buying new baby equipment best, I'd recommend starting by looking online. There can be a lot of money to save here rather than buying in a shop. Often the selection is also larger in an online store.
Here you can buy cheap baby equipment
See baby equipment retailers below.

Babygear
At babygear you always get free shipping - regardless of order size. Plus, they have low prices and a great selection.
---

Pixizoo
Pixizoo has one of the largest online ranges of baby equipment. Here you can buy everything from car seats, prams and lots of toys.
---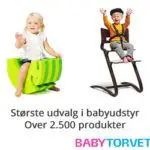 Babytorvet
Babytorvet has lots of baby equipment at great prices.
---
Sundleg

Sundleg.dk only sells toys that are guaranteed free of pthalates, parabens and other harmful substances. At the same time, all products have EU approval. Large selection of healthy toys!
---
Coop Baby Equipment

Coop Shopping has lots of baby equipment in their baby category. There several different strollers, prams, cribs and more.
---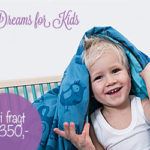 Dreams for kids
Dreams for Kids specializes in selling everything you need for your baby's nappy. Here you will find the finest bed frames, bedding, sleeping lamps, soft teddy bears for baby and much more.
---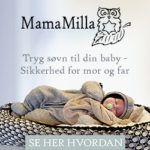 Mamamilla
MamaMilla is a small webshop that specializes in sewing the most beautiful products for baby. Here you will find delicious baby nests, bedside curtains, bedside tubes and much more. Everything is sewn in shades of grey and only organic cotton is used. True luxury for your baby!
---
[yasr_overall_rating size="small"]