If you're researching which is the best carrier bag, check out our review of the best carrier bags on the market and how to use them. Also read what you need to be aware of before deciding on which driving bag to get.
If you already know what you're looking for, you can jump straight in and read about our picks for the best baby carriers.
Scroll down and see if you can find the right carrier for you and your child.
Which driving bag is best?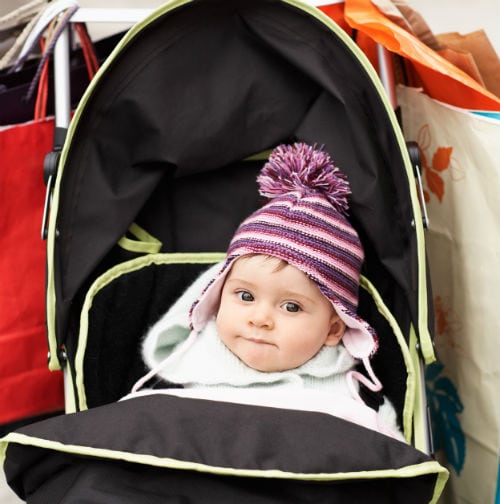 It all depends on how you want to use the bag. When choosing which carrier you want, the first thing to consider is the vehicle in which you will be using the carrier.
If you're looking for a carrycot, you probably already have one. If you're looking for a new one, or perhaps need to buy another, find out more about twin folding prams here. If you have a second child on the way and don't have much of an age difference, a sibling stroller indispensable!
If you just want a small stroller that doesn't take up much space and is easy to carry in the car, consider an umbrella stroller.
Carrycot for stroller
A stroller carrycot must have holes for the 5-point harness, which is almost always attached to the stroller. In addition, you need to think about how big the stroller is. Both in terms of length, but also in general. A large carrycot, such as. will often be too bulky in a pushchair. Then go for one that is a little thinner and lighter in it.
Carrycot for car seat
Of course, a car seat bag is completely different from a stroller bag. Firstly, it is slightly smaller and secondly, it is designed to fit on a car seat. Don't choose one that's too bulky, as it will quickly get too hot inside the car. Also check how long the right of withdrawal is in case the carrycot doesn't fit your car seat after all.
Buy Voksi Move Light car seat bag here
Carrycot for pram
A pushchair bag is a good idea if you are expecting a baby in winter. It will keep your baby warm and comfortable, and you won't have to buy the smallest sizes of sleeping bag. There is plenty of room in the pram, so you can choose to buy one of the larger and really nice carrycots, such as the. voksi or sleepbag.
---
What is a driving bag used for?
Many parents wonder if a carrier bag is necessary. You can do without a sleeping bag, but it's just really nice to have in the cold Danish months, especially if your baby sleeps outside. It also makes it easier to tuck your baby in and saves you the cost of sleeping bags, which your baby will outgrow.
The travel bag fits more snugly around baby than when using a duvet. The bag is warmer because it surrounds baby. Many babies feel more secure when they are put in a sleeping bag, which also makes most parents very happy with their sleeping bag.
How is a driving bag used?
The carrycot must be placed in the stroller or pushchair. The harnesses are pulled through the holes in the carrycot. When you put your baby in the carrycot, you don't have to dress him as much as usual. Most sleep with a small hat and maybe an extra jumper.
You can use the bag during the winter months, typically from September/October to April/May, depending on the weather.
Which driving bag is best: Good carrycots for prams and pushchairs
Here we've selected some of the best bags to help you decide which bag you prefer.
---
Classic Voksi bag
2.199 kr
The Voksi bag is probably the best known baby carrier. It's nice and warm and made of beautiful high-quality materials. It has a wool filling which makes the bag temperproof.
A carrier plate and summer duvet can be added to the wax bag, so you can get the most out of the lovely bag. Choose from many great colours.
---
Driving bag from Kaiser - Thermo Fleece driving bag
Price 488 kr.
Most popular in Germany!
Holes for harness and reflectors
Very popular stroller bag, and at a reasonable price. You get a lot for your money here. Available in several great colours.
---
Carrycot for car seat
Price 368 kr.
Good quality
Non-slip surface
Keep your baby warm to and from the car with this stylish car seat bag. A great product at a great price!
---
Reima driving bag
748 kr.
Smart front pocket
Suitable for children from 0 - 6 months.
Practical carrycot that opens on both sides, making it easy to get baby in and out of the bag. A great stroller bag.
---
Summer driving bag 
399 kr.
Nice and soft, and not too warm
A really great bag for the summer. The carrycot is made of cotton and is nice and soft.
---
Sleepbag driving bag
Sleepbag is one of the new ride bags on the market. Your baby will lie really soft and warm on the lovely plush. Sleepbag is also available in a mini version, perfect for strollers or prams.
---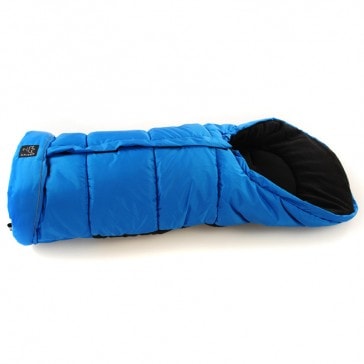 Blue driving bag from Kaiser
488 kr.
Beautiful blue color
If you like colour, this pretty blue driving bag is a good choice. It's lined with lovely thermal fleece and baby is sure to sleep soundly in it.
---
Voksi Classic - Forrest Black
The classic, beautiful wax bag, here in black. The bassinet is lined with wool, and both a summer duvet and a carrycot can be purchased. You get it all with this travel bag.
Carrying tray for wax bag
With the carrier plate, the wax bag can also be used as a lift! Buy a carrier plate for Voksi Classic here. 
---
Read our other posts
At Startpakke.com you'll find lots more baby equipment you'll need for the first days of your new baby's life.
Baby carriage guide
Read all about how to choose which pushchair to buy. We review prams, pushchairs, fixed or swivel wheel prams and more.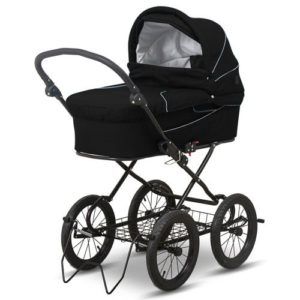 Babytrold pram. Safety approved and practical pushchair. Only 4.995 kr. Buy here
Umbrella strollers
An umbrella stroller is really handy to have in the car, on trips, or just as an extra stroller that's super easy to carry around.
Babytrold umbrella stroller
Umbrella stroller from Babytrold. The stroller has a carrycot, adjustable harness, swivel wheels and a seat that can be almost fully reclined. Underneath the stroller there is a storage basket where you can keep the essentials.
Adjustable back
5-point harness
Price: 699 kr. Go to dealer.
Pram cushions
Make your pram even more comfortable with a great pram cushion. It's both decorative and practical.
Cute pram cushion with face

Roommate pram cushion in good quality. The cushion provides good support for baby when he or she sits up in the pram. The cushion is hand-sewn.
Measurements: approx. 50 x 40 cm.Material: 100% Cotton.
Price: 299 kr. Buy it here. 
https://startpakke.com/wp-content/uploads/2017/04/cover.jpg
371
991
Maria
https://startpakke.com/wp-content/uploads/2017/03/logo.jpg
Maria
2020-07-28 09:53:00
2020-07-28 11:45:25
Carrycot for pram, pushchair and car seat