As your belly grows and your due date approaches, it becomes more and more real that a little baby is coming soon. The baby talk instinct makes many women question whether they've remembered to buy everything for the baby's arrival.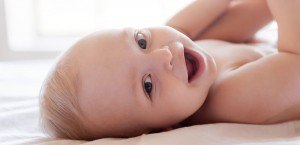 Here we've tried to make it easier by bringing together everything you'll need in the early days.
Need to have or nice to have?
These two clever terms describe the baby equipment market very well. It's full of expensive products that you may not need at all.
Many of the things are certainly good to have, but may not be necessary in your family. That's why it's a good idea to wait before buying everything. Wait until baby is born and then assess what you really need.
To make the jungle of baby equipment easier to navigate, we have chosen to divide the equipment into two lists.
Table of contents
Baby equipment list: Need to have. Everything you need
Baby equipment list: Nice to have. Everything you might need
Baby equipment list (need to have)
See the list of baby equipment you can review before having a baby. In this list, we've put together everything we recommend you get before baby arrives.
Further down, you'll find a list of baby equipment that you can wait to buy until baby is here, as you may not need it.
For baby

Free baby starter packs - See them all here
Insect net
Rain cover
Lift
Mattress for cot
Sheets for cot, pushchair and pram
Baby duvet and bedding
Bed frame
Baby Alarm
Cushion
Cloth diapers and towels
Sink
Bathtub
Thermometer
Soft disposable towels
Sunshade for windows in car

Baby clothes

5 short-sleeved bodysuits
5 nightsuits
3 trousers
4-5 pairs of socks
Bl'de baby hats

To mother

Breastfeeding
Jogging set
Baby equipment list: Remember everything before birth
Once baby arrives, there's not much time left. Especially if it's your first child, it's hard to imagine what to expect. That's why many parents-to-be feel the need to "nest".
A baby equipment list is an overview of all the things that are good to have before baby arrives. Some things you will inevitably need, while others you can wait to buy.
Equipment list (nice to have)
This list is baby equipment that you can wait to buy. It's not strictly necessary, and certainly not for everyone. Check through the list and see if there's anything you're missing.
Baby insert for bathtub
Baby bath sheet
Baby insert for bathtub
Swivel chair
If you have more to add to the lists, feel free to write it in the comments box. 🙂
https://startpakke.com/wp-content/uploads/2017/03/logo.jpg
0
0
Maria
https://startpakke.com/wp-content/uploads/2017/03/logo.jpg
Maria
2017-06-12 11:42:32
2017-09-21 12:13:47
Baby equipment list | Pre-birth checklist