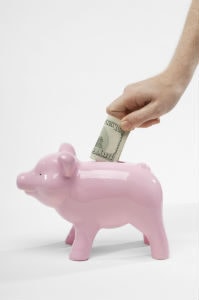 Many parents are looking for a cheap changing table to save a little on the baby budget. It's no secret that having children is expensive, so it's natural to choose some areas where you can save a little on your wallet. Just because you choose a cheap changing table doesn't necessarily mean it's a bad one. However, there are some things that you need to keep in mind when you are on the hunt for a cheap changing table.
Here you can read about what you should consider before choosing a cheap changing table, as well as which models are the best changing tables that don't cost a fortune.
Before you buy cheap changing table: What to look out for
Fortunately, there are many cheap changing tables to choose from, especially if you look at the online selection. It's worth noting that you often pay a lot for the brand of the changing table, for example when it comes to the expensive changing tables from Leander or Sebra. Therefore, you can easily get a cheap changing table that is of really good quality.
Size of changing table
Many cheap changing tables are not very big, which means they can be placed in several places without taking up much space. However, you should also be aware that a small changing table will not have much room for a washbasin, nappies, etc. Next to the changing mat. This can be kept on any shelves underneath or on a table or similar next to it. Some of the cheap changing tables also have pockets on the side where it is easy and practical to store things.
A wall-hung changing table - advantages and disadvantages
A wall-mounted changing table is the ideal choice if you want an inexpensive changing table that takes up minimal space. A wall-mounted changing table can be as small as 17 cm when folded. This is also why it is a popular choice when you need changing space in the bathroom. The downside of a wall-hung changing table is that it will probably be open most of the time at first, as a newborn baby will need to be diapered many times a day. On the other hand, as baby gets bigger and fewer nappies need changing, you can enjoy the fact that it folds up and the changing table doesn't take up much space in your home.
Cheap changing table - is it stable enough?
When you have to change the nappy of a very small baby, it's easy because the baby doesn't squirm or wriggle very much. A small changing table, such as a folding one, can be quite useful here. But when the child is 7-8 months or so, many children become very wild and bouncy, and a very stable changing table is useful here. If you have chosen a small and cheap changing table, you should probably be prepared to change the floor once in a while when the child is at this stage.
Cheap changing table from Coop (changing table to be purchased)
If you look at Coop there are several different baby changing tables where you get a lot for your money. This white changing table costs just DKK 1,649 and a changing tray can be purchased for DKK 749. The changing table has three spacious drawers with plenty of room for baby's clothes, nappies or other items you want to keep within easy reach when changing baby. The changing tray itself does not make any marks on the dresser, so you can easily switch between it being a changing tray or just a regular dresser. This way you get two pieces of furniture in one, which also helps to make it more affordable. The chest is from the brand Manis-h.
Space-saving white changing table with two shelves
Handy little changing table for DKK 1,295.
A good choice of changing table if you want an inexpensive changing table that doesn't take up much space. At just 66 cm wide, it can fit into most homes, perhaps even the bathroom. Under the changing table itself, there are two spacious shelves for nappies and other accessories you need when changing your baby.
Dimensions: (L x W x H): 81 x 66 x 98 cm. Height to change: 88 cm. Certified according to EU safety standard.
Cheap changing table with practical drawer
Another simple and nice changing table that doesn't cost a fortune. This can be bought at Babyshop to 1.345 kr. In addition to the drawer, the changing table has two shelves with space for nappies or towels. A small and practical changing table for children. Measures 90 x 75 x 55 cm
Foldable changing table with smart details
This changing table is the cheapest we have looked at for only 795 kr. at Baby shop.
A foldable changing table is handy if you don't want to leave the changing table out all the time. It folds up completely so it doesn't take up much space. A soft padded changing mat is included, so extra costs for a changing mat are also saved. The changing table has a built-in bucket with stopper and a long drain hose for easy pouring into the sink, bath or floor drain. A very practical detail that makes this table ideal to have standing in the bathroom. Measures: H92 x W44 x D81 cm.
Changing tables for your baby
One of the most important tools for when baby arrives is a changing table. Most changing tables are designed to accommodate a changing pad and are intended to have a place to change your baby. Changing tables come in a variety of styles, some of which can be fixed to the wall and slid up and down, where others are fixed to legs and stand so you can move them, there are also many models available with wheels on to make it easier to move around with. Changing tables can be expensive, but you can also get cheap ones. For example, you can get cheap changing tables that can be folded out as a stand, or a top for, say, the cot that can be easily removed after use, so it doesn't take up too much room either.  
Cheap changing tables with room for everything
Cheap changing tables, like the more expensive ones, have plenty of space for everything you need during a nappy change, right at your fingertips. A travel changing table is available quite cheaply, and as well as being foldable, it still has space for nappies and wipes on the side, as well as storage space underneath. A fold-together changing table is available from brands including Beemoo, which also makes other great baby arrival items at budget prices. Another type of cheap changing table, are those without legs which can be placed on a regular table or on the floor, allowing you to move them around as you please. Cheap changing tables are also available in good quality and which are durable for when your baby is on it.  
Choose the changing table that suits you best
A changing table can take up space, it can be stored away, it can be folded and much more. So there's plenty of opportunity for you to find a cheap changing table that suits your home. You can also style your changing table with colourful and patterned changing pads for your baby.  
Wall-hung changing table - space-saving solution
Many people love their wall-mounted changing table, as it takes up almost no space when folded. It is also ideal if you need changing space in the bathroom, because you can then fold up the changing table when you go to the shower. It takes up just 17 cm of wall space when folded. At the same time, this is also an inexpensive changing table at only DKK 1,399. The disadvantage of the changing table must be that it is useless when you no longer cuddle your baby. If you want an investment that you can use for many years, a baby changing table worth considering. The wall-hung changing table is seen at Pixizoo. Remember to buy a changing pad to the table.