As a parent, you want to protect your child as much as possible. For the same reason, it is your responsibility to ensure that your child wears a helmet, whether as a passenger or on his/her own bike. Not sure which baby bike helmet to choose for your 0-3 year old? It can be a jungle of brands and prices when choosing the first bike helmet for your child, which has to be both smart and approved.
Find an approved baby bike helmet for the first bike ride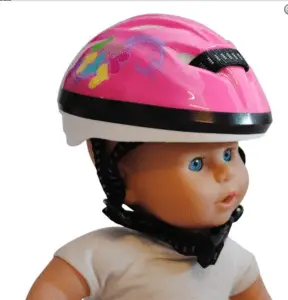 Show your baby the natural thing by wearing a bike helmet. You should set a good example so that the bike helmet becomes a natural part of your everyday life. Children mirror their parents, so it will also be easier for your child to accept wearing a helmet. For example, if your baby is sitting in the bike seat, a situation can quickly arise where the helmet is a necessity.
How to find the right baby bike helmet for your baby
When it comes to choosing the right baby bike helmet, it's important to find one that's the right size and approved by law. Look for the CE mark in the helmet and an EN 1078 approval label. This means it meets European standards. Read more at https://www.sikkertrafik.dk/raad-og-viden/paa-cykel/cykelhjelm
Correct adjustment of the baby bike helmet
When you start putting on your baby's bike helmet, the neck buckle should be loosened so that the helmet adjusts correctly to the baby's head. Then tighten the buckle to secure the helmet. The side buckles should be adjusted so that they sit about 1 cm below the earlobes, so a strap on each side of the ears is important. The chin strap itself should be firmly attached, but with room for 1-2 fingers from the chin to the strap.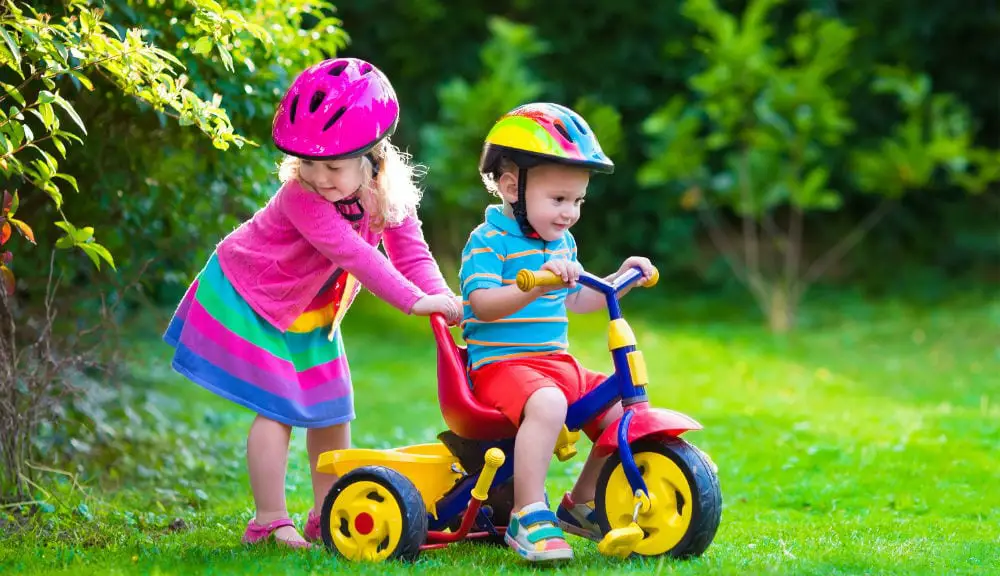 The most popular baby bike helmets for ages 0-3 years.
Remember, baby bike helmets don't have to be boring. Bike helmets come in both neutral and bold colours and patterns, so there's something for everyone.
There are brands such as MET, Abus and Puky in baby bike helmets that have both a nice child-friendly design and are quality assured. However, in addition to the European safety standards, Abus also has the TÜV GS standard which is a requirement in Germany and Austria.
MET baby bike helmet is incredibly durable and safe, as the outer shell is fused to the inner shell itself. There is an easy neck adjustment and integrated light. At the same time, the front ventilation holes are covered with an insect net. The helmet is available for both girls and boys in sizes 46-53 cm and costs DKK 355. The MET helmet is available here.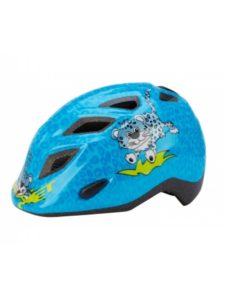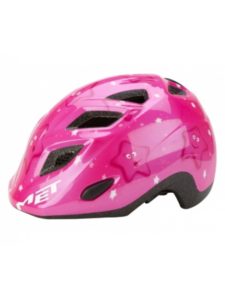 Abus baby bike helmet has a perfect fit for the smallest, as it weighs almost nothing. It is also equipped with LED lights in the headband and optimised air intake. The helmet is available for both girls and boys in sizes 45-50 cm and costs DKK 380. The Abus helmet is available here.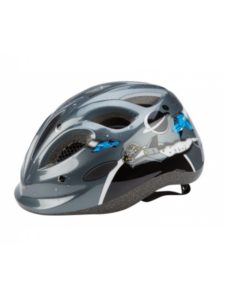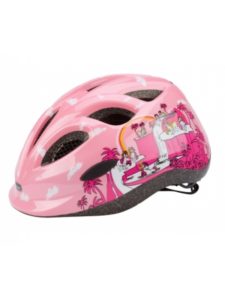 Puky baby bike helmet is equipped with reflective back and ventilation holes so it is breathable. At the same time, it is flat at the back, which provides good comfort. The helmet is available for both girls and boys in sizes 46-51 cm and costs DKK 389. The Puky helmet is available here.
Find baby bike helmets with other colours and designs here
There are different ways you can take your baby on a bike ride, safely and securely. Whether it's in a bike trailer, cargo bike, etc. hereif you're curious.
https://startpakke.com/wp-content/uploads/2017/03/logo.jpg
0
0
Maria M
https://startpakke.com/wp-content/uploads/2017/03/logo.jpg
Maria M
2017-08-01 12:30:25
2017-08-23 12:34:38
Baby bike helmet - The first bike ride