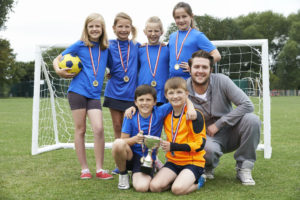 What does a 9 year old play with: 9 year olds still play a lot and therefore have a natural need for toys. However, play is more organised and the focus is on being creative and exploring. That's why we've chosen to highlight toys like beads, Lego and a nice car track in our guide to toys for 9 year olds.
Toys 9 years - what is a good gift?
Finding the right birthday present for a 9 year old can be difficult if it's a toy. Gender and interests play a big part here, as do the trends of the time. It's not always possible for adults to keep up with what's fashionable. That's why we naturally recommend asking your child if he or she has any particular toy wishes.
See all the best toys 9 years further down in the text
Toys for boys and girls 9 years
By the age of 9, the gender gap is widening and therefore becoming more pronounced when it comes to play. Therefore, some toys appeal more to girls and vice versa.
Toys for boys - top 3
Lego
Car lane
Computer games / PC games
Toys for girls - top 3
Hama Beads
Jewellery and jewellery boxes
Drawing and colouring
Guide to the best toys 9 years
Here we have compiled a list of the best toys 9 years. We've highlighted toys that encourage wild play and challenge motor skills, but also toys that require you to sit still and concentrate. The 9 year old is able to sit still for longer periods of time, which is also necessary for a school child. 🙂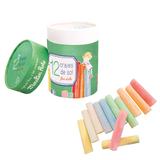 Chalk - low bucket conveyor
Kids have been making bucket trains for years and the game is still a hit. These chalks cost just £39.95 and provide hours and hours of play. Buy chalk here. 
Ring games - a game for the whole family
A ring game is an ideal opportunity to do something together with the whole family. The game is fun for both children and adults. The rules are simple and you practice your coordination. It's also a great game for children to play with their friends. Price: 199 DKK. Buy it here.
Bouncy ball - small fun balls
See how high you can make the ball bounce. These fun little balls are great toys for 9 year olds. They're cheap toys too. Buy bouncy balls here for only 15,95 kr.
Hama beads: make bead plates
An opportunity to have fun and make beautiful bead boards. Collecting beads is very popular with children at the moment and this gift is almost guaranteed to be a hit. The popular beads called Hama Beads. You can buy beads cheaply here. Hama Beads are available in several sizes and boxes. You can choose to buy a gift box with the beads, which includes both the bead board and the beads.
Lego - Build great projects
Lego is really obvious at the age of 9. Lego has created a whole series aimed at children aged 9-12. Among other things, you can build this beautiful expedition base, which includes both excavator, drone and much more. A game that can go for many hours. Buy Lego here.
The coolest car track - measures 6.8 metres
Here's a cool car track that's great for kids aged 8-9. With this car track you get everything you need to play racing with the great cars. From 5 years. The car track includes:
2 cars: DTM Mercedes-Benz C-Coupé 'Petrov' and DTM Audi RS5 'Rockenfeller' with original Darda engines included.
4 different combinations can be built, can be seen on the back of the package.
See more about the car track in the video.
                                Let creativity unfold: Learn to draw animals
This book is a good challenge for the child of 9 years. Here is the opportunity to learn to draw animals freehand. A good skill that children can use in many other contexts. The drawing book costs only DKK 69.95 and is available from Lirumlarumleg here.

Books - the 9 year old can read
Children aged 9 are now quite adept at reading, so they seek out books on subjects that interest them. These are typically non-fiction books about the universe and the world around us. You can get lots of these kinds of books written to appeal to children.
A good place to look for cheap books for children is Saxo.com. Go to Saxo
Teddy Bears and Dolls
Teddy bears and dolls are often still a hit with 9-year-olds. They are used in role play, but can also be a trusted friend or a reassuring sleeping companion.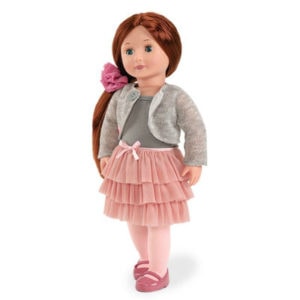 Clothes for the girls
Clothes are of course not toys on the same level as the other things we write about on this site. But it is mentioned anyway, as new clothes are just a super birthday or Christmas present for a 9 year old. At the age of 9, it becomes increasingly important what clothes you wear. That's why a new sweater or a nice pair of pants can be almost the best gift you can give.
Children of 9 years old usually wear size 134 clothes. This flouncy blouse from Enfant has mica and is decorated with ruffles. Find it at Kids World here.
Face painting and costumes
Dressing up and becoming a princess or a fireman is something that will definitely be fun for 9 year old children. Getting to play a role and be someone else can go a long way. Especially if you play with your friends.
Face painting
Put the finishing touch to your costume with great face paint. This pack contains lots of great colours. This paint is 100% paraben free, and can be easily washed off again with water and mild soap. Use an unscented day cream under the face paint. The face paint should be washed off after a few hours. In the package you get: 4 colours, 2 small brushes, 1 sponge, and a guide. Buy the face paint here.
Costumes - a fun game for 9 year olds
Dressing up doesn't have to be limited to Carnival or Halloween. It's also a fun way to spend an ordinary Sunday afternoon or a fun day with a classmate. At Sundleg, you can choose from several different costumes. Among them a cute fairy tale girl. Costumes allow children to play with gender roles, as cultural rules do not prevail in the same way during play. You can choose from many great costumes here.
Jewellery and jewellery boxes
Dressing up and wearing nice things is really a hit and good toy for 9 years. There are many to choose from Lirumlarumleg. The necklace shown represents a pretty cake. If you happen to get stuck on something, the clasp pops itself open. The necklace can therefore be used by children from 3 years.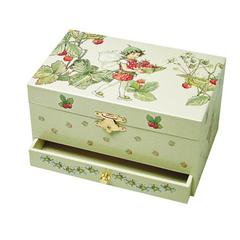 For the jewellery you need a jewellery box, of course. This beautiful box has a compartment and a small drawer underneath for small items. The box could also be a nice gift for a friend.
Playstation 4 Slim with Fifa
Playing PlayStation is often a big hit at this age. It's also a great activity to do with friends. Playstation is admittedly an expensive gift, and is perhaps best suited as a very special Christmas or birthday present. A Playstation 4 Slim including Fifa costs DKK 2,299. Get it at Wupti here.
You can of course also choose a Ps4 without Fifa Slim with 500 GB for 2.295 kr. Buy it here

                       LEGO Princess
A Lego set in Frost theme, suitable for children from 5 - 12 years. Fine motor skills are required. The pack contains 174 pieces. Includes 2 figures and a reindeer.
LEGO Princess costs 269.95 and can be available at the dealer here.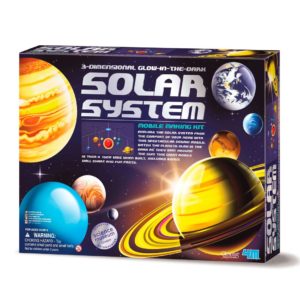 Build-your-own solar system from KidzLabs
Here children can really learn about the universe and the world around them. With this set, you can make the solar system as an uro, to hang and decorate your room afterwards. Children aged 9 are very interested in learning more about the world around them, and this solar system is really an obvious gift idea. The solar system as a wreath costs €199.95. Available for purchase at LirumLarumLeg right here.
Barbie dolls and accessories
Playing with Barbie dolls and all the fun accessories that come with them is still a fun game. Barbie dolls are therefore great toys for 9 year olds. However, as always, it is a good idea to ask your child if Barbie dolls are a wish. 🙂
See a great selection of baby dolls here.
https://startpakke.com/wp-content/uploads/2017/03/logo.jpg
0
0
Maria
https://startpakke.com/wp-content/uploads/2017/03/logo.jpg
Maria
2017-09-27 11:01:50
2017-12-04 11:31:52
Toys 9 years old | Guide to birthday and Christmas gifts for the 9 year old