Not sure which bag is best? Then take a look here, where we rank the 3 best carrycots for prams and pushchairs.
No. 1 - Voksi Classic
Price 2.198 kr. 
Voksia is the bag of them all. Nothing has been spared here. It has the softest wool duvet,
which is very tempering. The wrap is guaranteed to keep your child warm and comfortable throughout the cold months.
The wobble bag can generally be used all year round.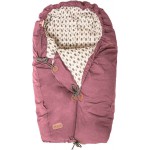 You can replace your winter duvet with a summer duvet. A carrycot can also be added, so the wax bag can be used as a carrycot while baby is still small.
The Voksi bag is now available in a number of attractive colours for you to choose from. REMEMBER - the Wax Bag is also available in a nice mini-model which fits perfectly in prams or pushchairs. See mini wax bag right here
Maintenance: as the wax bag contains fine wool, it must be cleaned.
No. 2. Sleepbag driving bag
Price from 1.709 kr.
A sleeping bag is one of the newer bags on the market, but one that has nevertheless quickly climbed the ladder of popularity in bags. It is a good answer to the question of which bag is best. The sleepbag has a really nice and smart design. Baby lies wonderfully soft on the plush plush inside the sleepbag.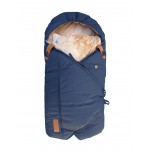 The Sleepbag can be supplied with a carrying tray, play bars (as the Sleepbag can easily be used as a play mat) and a UV tent.
The driving bag is kept in a stylish, Nordic design. Choose from several beautiful colours. As with the Voksi bag, it is possible to buy a mini version that is perfect for the combi stroller or as a stroller bag.
No. 3 - Kaiser driving bag with micro fleece
488 kr.
If you're looking for a good-value carrier bag, here's a good guide to which one is best. The Kaiser carrycot is smaller than the adult carrycot and sleepbag, making it the perfect carrycot for a stroller.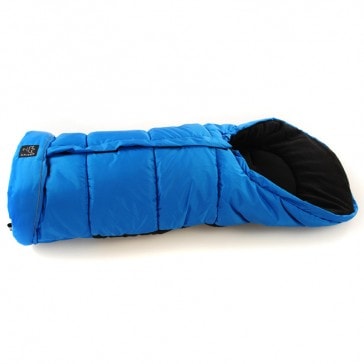 The driving bag is easy to open and close with a zipper. It's smart, especially for slightly older children who like to get up and go themselves once in a while. The Kaiser is designed to keep out the Danish winter cold, so you can safely put your baby in this lovely bag.
The driving bag is lined with microfleece, which provides a nice warmth. Choose from many great colours!
Want to know more about driving bags?
If you still haven't decided which is the best, you should almost jump over to our article on driving bags, where you'll find many more examples.
What is a driving bag used for?
A baby carrier is very effective in keeping baby warm. It also makes it easier to put your baby to sleep and saves you the cost of sleeping bags, which your baby will outgrow. A sleeping bag can also be used as a play mat. So baby has his own safe place to be when you're out. A carrycot can be added to the Sleepbag and Voksi bag so that it can also be used as a lift.
The sleeping bag fits baby tighter than a duvet. The bag is warmer because it surrounds baby. Many babies feel safe when they are put in a travel bag, which also means that the travel bag brings great joy to baby and parents.
How is a driving bag used?
The travel bag is used to lie in the prams or strollers. It keeps baby warm in the cold months, especially if he or she sleeps outside every day. The harnesses are easily pulled through the holes in the carrycot. You have to cut the holes for the harness in the wrap bag yourself. The location is marked. When you put your baby in the carrycot, you don't have to dress him as much as usual. That's the beauty of the carrycot - baby often only needs a hat, mittens and maybe a warm jumper.
You can use the bag during the winter months, typically from September/October to April/May, depending on the capricious Danish weather.
https://startpakke.com/wp-content/uploads/2017/03/logo.jpg
0
0
Maria
https://startpakke.com/wp-content/uploads/2017/03/logo.jpg
Maria
2017-07-21 19:03:20
2017-11-09 11:12:46
Which driving bag is best? Here are the 3 best baby carriers!