Ecology has become more and more popular in recent years, especially for our children and babies. Organic toys are made without the use of unnecessary chemicals and harmful substances. Organic bedding has also become very popular. Children sleep many hours a day and it is nice to put your baby in organic bedding. Here we have tried to make it easier to get an overview of organic products for your baby.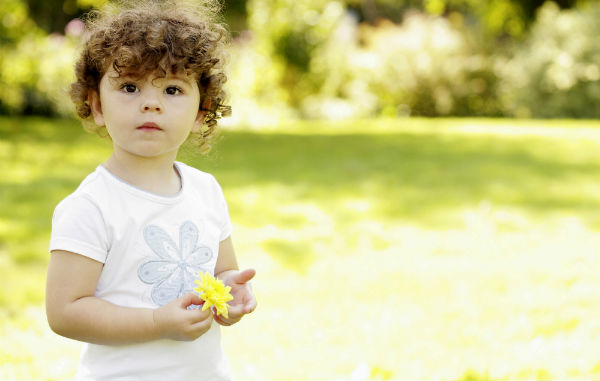 Sustainable and organic toys are gaining ground
Many parents are happy to give their children organic toys, as this way they are exposed to as little chemicals and harmful substances as possible.We are in a time where many are becoming more and more aware of our environment. We know that our habits and buying patterns have an impact on the environment. That's why many parents are also starting to think about these things when buying toys for their baby. This has the advantage of being better for the environment, but it is also the healthiest choice for our children. It is a great feeling to give our children organic food, organic bedding and not least organic baby toys.
Small babies and children are more susceptible to endocrine disruptors and other nasties. That's why it makes sense to think extra hard about ecology when shopping for your baby.
Advantages of organic toys for baby
No harmful substances
Healthy toys for baby
Good materials
Minimum impact on the environment
Many toy shops sell organic toys for children and babies. Here we have shown a selection of the best organic toys for baby. You can find a large selection of sustainable and organic toys at Sundleg, where they specialise in toys that are healthy for your child and completely free of harmful substances.
Organic toys for baby
See delicious organic toys that are completely free of chemicals or harmful dyes. All organic baby toys that we have listed on this page are produced from organic materials, and are therefore healthy toys for baby. Moreover, organic toys are produced with the least possible impact on the environment.
Organic modelling wax
There is only one kind of organic modelling wax on the European market, and it is this one from Ailefo. The modelling wax is produced on Bornholm, and is 100 % organic. It is only produced from food approved raw materials, so there is no harm if baby eats it. The Modeller wax is of course also free of perfumes and parabens, and tested and approved.
Buy organic modelling wax easily here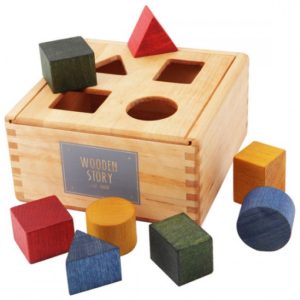 Organic put-in-box in wood
A puttie in a box is a wonderful toy that can be used from 1 year up to 4-5 years of age. Babies learn about shapes and colours when they play with a playpen. This is made from eco-certified wood and the blocks are coloured with natural beeswax. Set at 349 kr. See more about this organic toy for baby here.
Cute cubes in organic cotton
Three dice in nice colours, with letters and pictures. The dice are made of organic cotton and one of them can rattle. The fine cubes are easy for little hands to grasp and have cute pictures on them. Super soft and delicious organic toys for baby. Price 199 kr. See more and buy here.
Nice soft ball for the little ones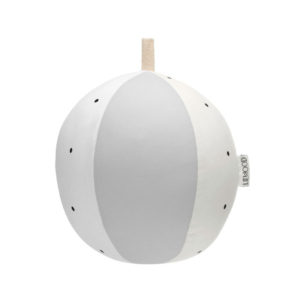 Soft ball in the softest organic cotton. The ball is a great toy for baby to learn to grasp, throw or roll. Lovely organic toy for baby that is especially good for the youngest. Organic toys made of organic cotton. Set at 199,95 kr. Buy the nice ball here.
Music box 
Cute little music box with soothing melody. Use it when your baby is sleeping or relaxing. If you play the melody every time baby goes to sleep, she may learn to code this sound along with having to relax and surrender to sleep. The music box has a handle so it can be hung on the bed. Set at €149.95. See more variants her.
Super nice turmoil without chemicals
Cute cradle to hang over baby's cot or cradle. The crib is fun for baby to watch when it gets moving. A little out of the ordinary as the whole production is both sustainable and organic. The yarn is made from 100% certified organic cotton, dyed with environmentally friendly dyes. The filling is 100% extracted from grain and phthalate-free. The wooden stick is made of quality rubber tree from local plantations. Set at 379 kr. Buy the special uro here.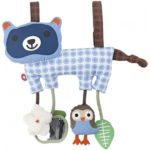 Sensory toys
Lovely toy for the youngest children. The toy stimulates baby's senses and develops baby's awareness. The toy has a mirror and fun strings baby can grab. The ecological toy can be hung on the cot or somewhere else. Price: 349 kr. Buy the cute cat right here. 
Building blocks in woodæ
Sometimes children think the most fun toys are the ones where they can use their imagination. These organic blocks are made of solid wood and coloured with natural, certified organic pigments and treated with beeswax and botanical oils and sanded completely smooth so that they are soft to the touch. The blocks have no harmful substances. In other words, you can let your baby nibble away at these blocks with a clear conscience. Buy the blocks here for 379 kr. 
Lazy Long Dog from Roommate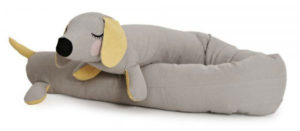 Baby is sure to love cuddling with this fun long dog. The dog has closed eyes and soft ears to cuddle. The fabric is 100 % organic and very soft and comfortable. Use it in bed for extra cosiness. The dog can also make the bed a little smaller if your baby is not that big. Set at 599 kr. Buy the cute bed dog here.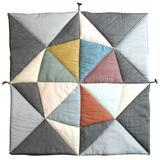 Organic activity blanket
Organic play blanket for baby in great colours. The blanket has the fun feature of folding into a ship. When babies lie on their play mat, they love to look at colours and it's probably inevitable that they'll suck on the mat too. Luckily, that won't happen with this lovely colourful blanket. Buy the beautiful play rug here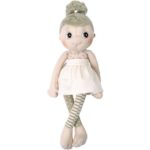 Organic doll from Rubens Barn
This fine doll from the popular Rubens Barn is both organic and handmade. It is approved as a toy for children from newborn, as it is both soft and completely without chemicals or other boring things that you don't want to expose your baby to. The doll measures 35 cm. See more variants and buy here. 
Organic bedding
More and more parents are thinking about ecology when buying bedding for their baby. Organic bedding is free from chemicals that harm your baby's delicate skin. Babies sleep many hours a day and are often wrapped in their duvet. Fortunately, there is a wide range of nice, soft organic baby bedding on the market today for you to choose from.
Organic bedding uses less chemicals in the manufacturing process and many people find organic bedding a little softer than other bedding.
At Dreams for Kids they have a great selection of cute baby bedding, and also a lot of organic baby bedding. There are all the nice brands like soft gallery, Sebra, marmar etc.
Organic Soft Sallery bedding for baby
The popular Soft Gallery bed linen is super soft and made from 100% organic cotton. Available for both baby and junior in several beautiful colours.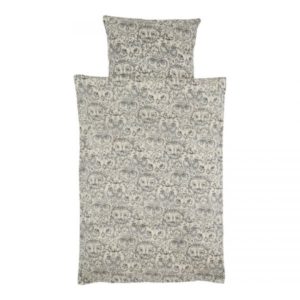 The price starts at 375 kr. See all variants here. 
Cam Cam bed frame
Lovely, soft Cam Cam bed frame with little balloons. It is a thick bed linen in good quality. Set at 649 kr.
Organic bed linen from Kongens Sløjd
This bed frame has a nice pattern and a lovely delicate colour. The bed band is organic cotton, and lovely soft for baby to snuggle up on.
https://startpakke.com/wp-content/uploads/2017/03/logo.jpg
0
0
Maria
https://startpakke.com/wp-content/uploads/2017/03/logo.jpg
Maria
2017-05-01 11:59:12
2018-01-31 08:14:24
Organic toys and bedding