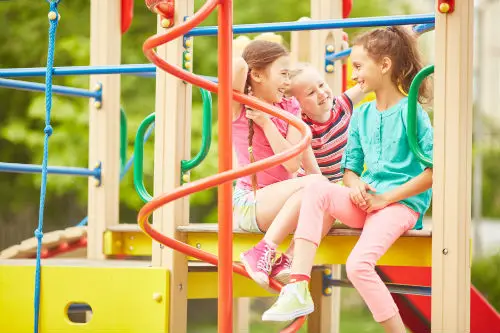 What does an 8 year old play with: Here we have made a guide of toys for 8 year olds. Toys for 8 year olds are a bit more advanced than toys for younger children. At this age, children play together and have mastered the rules of different games and play. Children gradually start to split up more, playing different games depending on whether they are boys or girls.
Here you'll find information on what toys are hot for 8-year-olds and where to buy them.
See the best toys 8 years old on this page*
Good games 8 years
Children aged 8 play a lot with other children. They like to form clubs and keep secrets from each other. In general, keeping things hidden from adults is popular at this age.In addition, there is a great interest in immersion. For example, hobbies or sports where you have something with others. Teddy bears and dolls are still a hit at this age, and can comfort the child. Conversations are often held with the teddy bear. The child is learning to read on their own, so they spend time doing this too. Physical play that takes place outside is also something that can spend a lot of time at this age.
Having secrets together
Make beads, go to football or other hobbies
Teddy Bears and Dolls
Playing physical games outside, for example cycling around
---
Good toys 8 years - especially for girls
Here you will find great toys 8 years old that are especially a hit with girls. At the age of 8, boys and girls start to recognise more and more differences between each other and they develop in different directions. This toy can of course be used by boys as well as girls, but it is mostly for girls.We have chosen to write about this toy:
Hama Beads
Collection card
Lego
Jewellery
Jewellery box
Dolls and doll carriage
A cute teddy bear
A tepee
See where you can buy the toys further down in the text ↓
To lay bead plates
A good opportunity for immersion and cultivating the hobby. Children aged 8 often find it fun to collect things, and beads really come into their own here. The most popular beads are these called Hama Beads. You can buy beads cheaply here. They are available in several sizes and boxes. You can also buy a gift box with the beads, which includes both a bead plate and matching beads.
Trading cards - see if you can get them all
A great game for children this age is trading cards. A lot of time can be spent comparing cards and swapping to find the best collection. It varies a bit what's trending, so you'll have to ask your poodle what she'd like to collect. Maybe the cool LEGO cards that are handed out at the Danish Supermarket?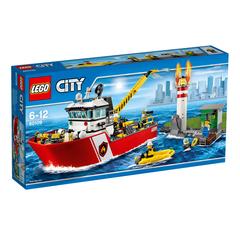 Lego
The classic Lego bricks have been one of the most popular toys for children for years. In the package shown, you get the fire brigade's specially built boat with water cannons. Lego City is recommended for children from 6-12 years as it contains lots of small parts that challenge motor skills.
Jewellery
Dressing up and looking pretty is something girls aged 8 enjoy doing a lot. At Lirumlarumleg you can choose from a variety of beautiful jewellery, including many necklaces. The necklace shown comes in a nice box, and is also perfect as a friend gift. In case you get stuck on something, the clasp pops itself open. The necklace can therefore be used by children from 3 years. See more variants here.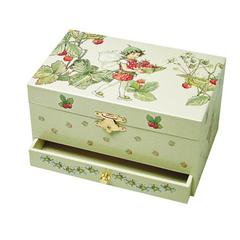 Jewellery box
The best place to store your jewellery is, of course, in a nice jewellery box. This has a large compartment and a small drawer. It can play music, and features a dancing elf. The jewellery box costs 169 DKK, and can be purchased here.
Dolls and doll carriage
Girls this age still love playing with dolls. Especially the beautiful dolls that are made for the slightly older children. The dolls become like friends to the girls and can be trusted with secrets. Good dolls for girls aged 8 are the beautiful Our Generation dolls, which are sold at Børnenes Kartel.
The Our Generation dolls have lots of nice details that you can put on, and they wear nice clothes. You can buy a lot of really nice accessories for the dolls.
Brio doll carriage 
This cute doll carriage has both a lift and an adjustable handle. The doll's pram is larger than many other doll's prams, making it a good toy for children aged 8 or over.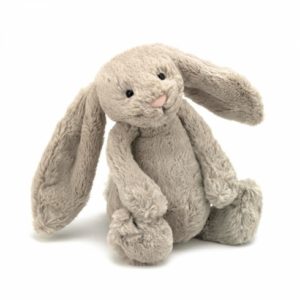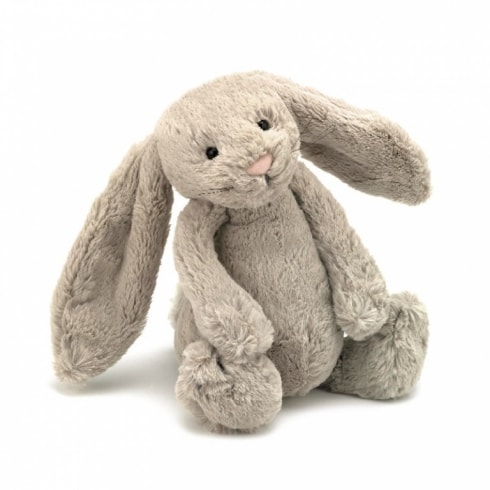 A cute teddy bear
At the age of 8, children are often still very fond of their teddy bear. It is a good friend and sleeping companion.
Nununu tepee - where secrets can be shared
Nice teepee made in pine and eco-Tex certified cotton. The bottom is well insulated, so it's comfortable to sit in, even if your feet might be cold. Girls aged 8 love sharing secrets and having their own space away from the adults, which is ideal in a tipi or tent. Looks great and decorative in a child's room. Seen at lirumlarumleg for 999 kr. Buy it here

Dimensions: L 95 x W 95 x H 170
---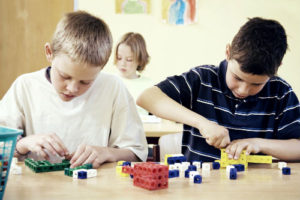 Good toys 8 years - especially for boys
Boys this age, like girls, love physical play that can take place outside. A good toy is something to immerse yourself in, such as Lego.
The reason we've chosen to list boys' toys specifically here is that the difference between girls and boys gradually widens as children get older.
Lego
Electric Scooters
A tent
Football goals
Insect box - explore nature
Bruder cars - the best looking work trucks
Car track - cool car track from Darda
Lego Freight Train from Lego
There are really many varieties of Lego, which are very suitable for children aged 6 - 12 years. For example, this freight train that contains a freight centre, a circular train track, 30 rails, a large and powerful freight train with infrared remote control, a forklift truck, a cargo truck, a cattle car and, last but not least, a travelling crane capable of moving heavy goods. Here there will really many hours of play! This box costs 1.699,95 kr.  See it and many other variants here.
Electric Scooters
Get going fast on this cool electric scooter in blue. It has throttle and can go 15-20 km on one charge. A fun way to play outside. Buy the scooter here.
Ridderborg play tent - a place to be yourself
The tent is suitable for both indoor and outdoor use. Let the kids have the experience of sleeping outside in the garden. This knight's castle sets the stage for fun role-playing games! The tent measures 105 x 105 x 125 cm. Set at 299 kr. here.

Football goals - lots of movement and play
Moving is healthy and kids love it. 8-year-olds are old enough to follow the rules of a game, so football is a sure hit. At the toy shop Only4Kids, there are many different football goals. See them all at Only4Kids right here.
Insect box
Exploring the world around them and learning about animals and plants is just the thing for 8 year olds. It is therefore a very good time to cultivate this interest. For example, with an insect box like this one, where animals can be studied before being put back where they belong. Set at 99.95 DKK at Børnenes Kartel. Buy it here. 
Lego City - expedition base on volcano
This set from Lego can be played with for hours. It can be assembled again and again. The popular blocks have been known as great toys for many years. This pack contains 824 parts incl. 6 mini figures. Including a large excavator and a drone. Price 999,95 kr. Buy the set here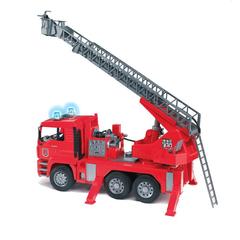 Bruder Cars - Toy cars with realistic appearance
Bruder cars make the nicest working cars, and are among the most popular toy cars for older children. They can also be used as decoration in the room. One of the nice Bruder cars is this fire truck, which has both light and sound (emergency). The tall ladder can reach all fires that need to be extinguished. See more cars from Bruder here
Car lane - measures 6.8 metres
Here's a cool car track aimed at big kids. With this car track you get everything you need to play racing with the great cars. From 5 years. Includes:
2 cars: DTM Mercedes-Benz C-Coupé 'Petrov' and DTM Audi RS5 'Rockenfeller' with original Darda engines included.
4 different combinations can be built, can be seen on the back of the package.
See more about the car track in the video.
*The page contains affiliate links
https://startpakke.com/wp-content/uploads/2017/03/logo.jpg
0
0
Maria
https://startpakke.com/wp-content/uploads/2017/03/logo.jpg
Maria
2017-09-27 04:53:18
2017-12-04 11:31:06
Toys 8 years | Good toys for the 8 year old