As Christmas approaches and it's time for the big Christmas gift hunt for the kids, it can be nice to get inspired for gift ideas. It can be quite challenging to find exactly the toy that your child likes the most, as interest quickly changes direction. We've tried to help you out by suggesting the toys that are most popular with children aged 3 to 4. The different toy suggestions mentioned are specifically intended for the specific age and developmental stage the child has reached. However, as children are different and can be at different stages of development despite being the same age, we have chosen to provide several different Christmas gift ideas so that everyone can be inspired. Toys range widely and can be creative, for the garden or challenging. At the same time, you also need to decide how much you want to invest in the toy, as children's interest in a particular toy can change quickly.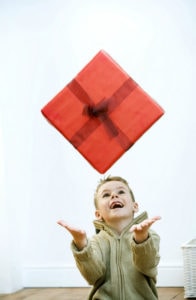 Inspiration for Christmas gifts for children aged 3-4
The list below includes Christmas gift ideas in different price ranges, as many parents have already decided how much their children should get for Christmas this year. At the same time, toys for indoor and outdoor use can have different price ranges. Keep in mind that it is not always the most expensive Christmas gift that attracts the most attention and is also the most popular among the child. Finding inspiration for children's Christmas gifts and even shopping online can save you unnecessary time in the store with the many other parents. Make it easy for yourself and delight your child aged 3 to 4 with the best Christmas gift.
                                                      DJECO feel and sense games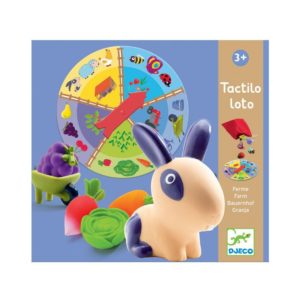 This super fun touch and feel game from DJECO is all about spinning on the playing field and then sticking your hand into the fabric bag to feel which object is hiding. A super fun way for your child to strengthen the ability to associate between what they see and what they feel. The game is the winner of the Children's Game of the Year "Goldbrikken" 2012. It is recommended from 3 years and costs 249,95. You can buy the DJECO feel and sense game at Lirum Larum Leg here.
DJECO Model Wax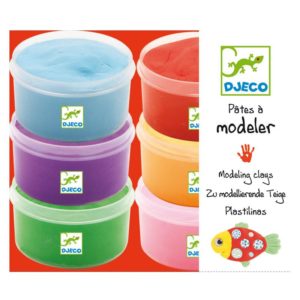 For kids who love to be creative and let their imagination run wild. This set of different colours of modelling wax can make for some super fun times together that both children and adults can enjoy. It is recommended from 3 years. DJECO Modelling Wax costs 99,95 and can be purchased here.
                                                        Omy giant poster for coloring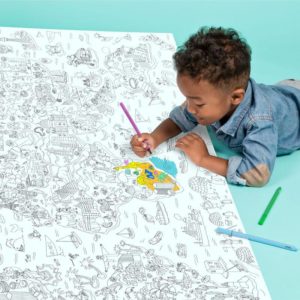 Here is something for creative children who like to express themselves and at the same time like the peace of painting. Here's a great poster from Omy, designed like a giant atlas where kids can colour in all the little details. The poster is a big map of the world where you can explore and colour in pyramids, wild animals, the Leaning Tower of Pisa and not least the Statue of Liberty. Once the poster is coloured, it can be hung on the wall and children can enjoy the beautiful work. Here's to many hours of fun creativity with the whole family. The Omy poster costs 169.95 and is available from Lirum Larum Leg here.
Scooters from Puky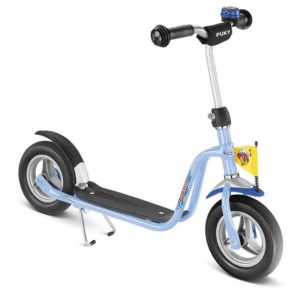 For the 3-4 year old who wants challenge and motor stimulation, this cool scooter would be a great Christmas gift. The scooter has a bell, non-slip running board, safety handle, foot brake, foam tyres, wheels and handlebars with ball bearings. Made in Germany, Puky products are designed according to age, with this scooter recommended from 3 years old. It is 95 cm high and the handlebars can be adjusted in height from 64 to 73 cm. You can buy Puky scooters in the colours blue and pink for 699,95 kr. at Lirum Larum Leg right here.
                                                                    Music set from PlanToys
Music in particular is something that children become more and more involved in as they get older. PlanToys has made a nice wooden music set with two different size drums, drumsticks, cymbals and a guiro. Here, time can be spent getting to know the different sounds and even creating your own music. This music set from PlanToys is recommended from 3 years. The set costs 549 and can be bought at Sundleg right here.
Doll folding cart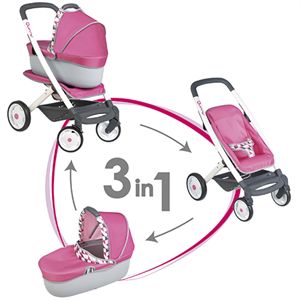 For the kids who really want a doll's folding trolley, here's a pink 3-in-1 trolley. The pram can be used as a pushchair only, as a pram and then as a pushchair. It can accommodate dolls up to 42 cm. The pushchair has swivel wheels, a sturdy frame and foam rubber handles. With this smart doll folding trolley many hours of fun play can be spent. Recommended from 3 years. The doll folding carriage costs DKK 499.95 and can be purchased here.
                                            The obligatory doll
In case there is a shortage of dolls, the dolls' folding cart can be used. At Sundleg, you have plenty of opportunities to find just the right doll for Christmas. Among other things, you can buy the soft handmade dolls from Rubens Barn, which cost DKK 399, and all the clothes and accessories your heart desires. You can see the whole range at Sundleg right here.
Cash register from Hape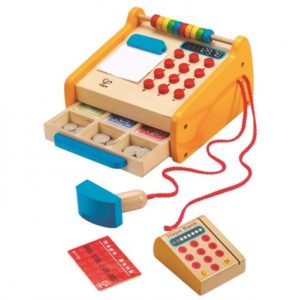 Children are very good at reflecting in adults. Many children find it super fun to play grocery store. Hape has made a nice wooden cash register with scanner, cash box and credit card terminal so kids can really get started with the fun games. The cash register from Hape is made in some nice colours and looks very authentic. The set costs 279 DKK and can be purchased at Sundleg here.
                                                          Bathblocks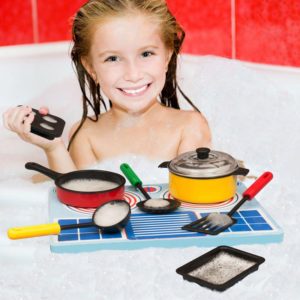 Floating bath toys from Bathblocks, for example, can be a great Christmas gift idea for children who may already have a play kitchen. Here the bath toys are available as a hob set with pots and accessories. Bathblocks are made of foam that will act like magnets when water is added. The bath toys are free of phthalates and other harmful substances. With Bathblocks there is a great opportunity to make bath time a pure game. Batchblocks cost DKK 249.95 and can be purchased at Lirum Larum Leg here.
LEGO Dublo - "Around the World"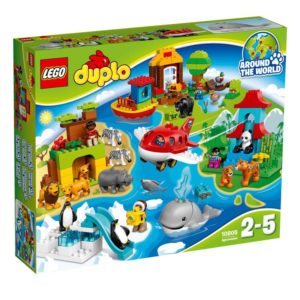 With LEGO Dublo, there is plenty of opportunity to unleash your creative side and will be an obvious Christmas gift. This LEGO Dublo set includes all kinds of animals from four continents in either a boat or a plane. Children can learn about 17 animals and explore different habitats and cultures. With this LEGO Dublo "Around the World", you can have many hours of fun play and quality time with the whole family. You can fly by helicopter, experience life on the savannah, in the forest or in the Arctic landscape, among other things. The whole set contains 163 pieces. LEGO Dublo You can buy Lego Dublo " Around the World" for 899,95 kr. right now here.
                                                  Clothes for Christmas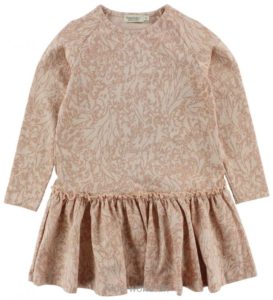 As children quickly outgrow their clothes or they get worn out in a flash, new clothes are always a good and useful Christmas gift. Clothes, shoes and accessories can all be bought for the next size or the next season, so you're ahead of the game and in tune with fashion if that's what you're into. At Kids World there is a huge selection of great kids clothes in different brands and categories, so there is something for everyone. You can see all the great styles for kids at Kids World right here.
Riverstones Balance Stones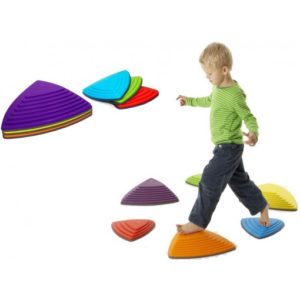 Here is a great toy and a brilliant Christmas gift idea that strengthens coordination, improves balance and provides a great opportunity for fun and physical play indoors or outdoors. Riverstone's Balance Stone can be placed wherever you like. This means that you can control the level of difficulty. Here, the child can practice in heights, as each balance stone is built differently based on both color, width and height. It's all about placing the balance stones at the distance you think you can handle, and then the children can jump from stone to stone, preferably without falling. The balancing stones have rubber studs at the bottom so that they are stable. They are recommended from 3 years. Riverstone Balance Stones cost DKK 479 and are available from Sundleg here.
                                                            Claaes Arion 540 pedal tractor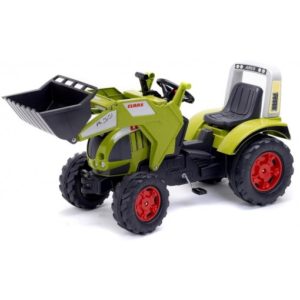 Falk Toys, a French company, manufactures outdoor toys for children aged 1-7 years. The products are of high quality and have all been thoroughly tested and meet EU safety requirements. It is the perfect Christmas gift for the child who loves to spend hours enjoying and working in the garden and likes to move. The pedal tractor is recommended for children aged 3 and over and costs DKK 1,249. You can buy the Claas tractor or other outdoor toys from Falk Toys at Sundleg here.
Find the best Christmas gift for 3-4 year olds
When you start looking for Christmas presents for your children, it's a good idea to find out what exactly is hot with them at the time. Children can quickly lose interest in a particular toy. You know your child best, so figuring out whether it should be an indoor or outdoor toy is a good place to start. Then consider whether the child likes to be creative or loves to tumble and be extra wild. Find out what toys the child already has, so you know whether the Christmas gift is to complement some current toys or whether it is to buy toys in a completely different direction. For example, you could add toys for the sandbox, buy more LEGO DUBLO or other food and storage for the play kitchen. There are many options, but it is ok to get an overview before buying the Christmas present. Firstly, you want your child to be happy with the gift and secondly, you want them to play with it too. You know your child best. Use our inspiration for Christmas gift ideas to make Christmas a success for both you and the kids.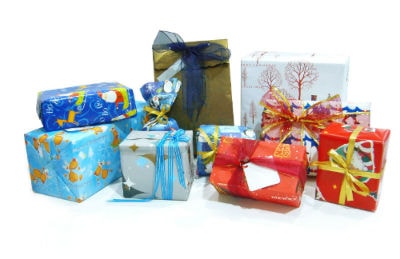 Buy Christmas gifts online
Before the Christmas shopping season begins, it might be a good idea to take a closer look at which online shops sell the items your children want. Buying Christmas presents online can save you time and money. You can easily click the gifts home from the sofa when the time is right, instead of standing down in the physical stores with all the other parents. Today, many online stores have created special categories that are age-appropriate, so you can easily look for great Christmas gifts for the kids. If you're looking for a specific Christmas gift, you can use the store's search box. Several online stores usually have great offers and in several cases it is possible to save money on Christmas gifts online. At the same time, several online shops offer gift wrapping, so you can spend your time on all the other practical things before Christmas approaches. One advantage is that you don't even have to worry about the children seeing the packages, as the presents will be wrapped when you receive them from the shop.
https://startpakke.com/wp-content/uploads/2017/03/logo.jpg
0
0
Maria M
https://startpakke.com/wp-content/uploads/2017/03/logo.jpg
Maria M
2017-08-21 11:04:47
2017-08-23 12:40:26
Christmas gift ideas 3-4 years | Exciting Christmas gifts for 3-4 year olds 2017