What is the difference between a pram and a pushchair? I'm sure many parents ask themselves this question before shopping for a means of transport for their little one.
The vast majority have both a pushchair and a pram. The question is whether you prefer to have both a pram and a pushchair in one pushchair, or two different ones.
Difference: pram or pushchair?
Roughly speaking, the pram is bigger. It has a large sleeping area of 95-97 cm, which means that the child can sleep in the stroller up to the age of 3.
The combination stroller has a smaller box with a sleeping height that is typically 70 -75 cm. The stroller box can be replaced with a pushchair when baby gets too big to lie in the box. Most switch around the age of 1.
Advantages and disadvantages of prams
The stroller is larger and can therefore be used longer for midday walks. Many people are happy to have a large pushchair at home for naps, and then a smaller stroller for trips into town and outings. The stroller box is slightly larger, so it has plenty of room for carrycots. For example, a warm wax bag. The pushchair also has plenty of space in the basket underneath for a changing bag and items.
Benefits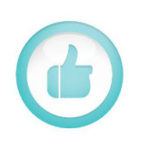 -Can be used up to 3 years
-Has good space for driving bag and in the shopping basket
-Large trolley that can drive on uneven terrain
-Freedom to choose from many strollers
---
Disadvantages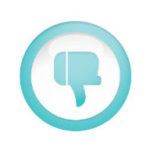 -Is great to ride with in town
-You need to find space to store two strollers when you later buy a stroller
- It often becomes more expensive to buy both a pram and a pushchair
Combination wagon
A pram is similar to a pushchair, but has a smaller carrycot. The stroller's sleeping height is usually around 70-75 cm, but will vary depending on the brand and type.
You can add a pushchair seat to the same frame when baby gets too big to lie in the pram.
So when you buy a pushchair, you get both a pushchair and a pushchair in one.
Benefits
–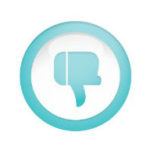 It is usually cheaper to buy a pushchair and a pram together in one
- You get a small trolley that's super easy to get around with
- It is possible to switch between stroller and pram as needed
---
Disadvantages
–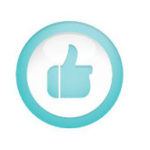 Baby can only sleep in pram the first year
- With a pushchair, you're locked into the choice of pushchair
Combi or pram? Consider your own needs
Whether you choose a pushchair or a pram, the most important thing is to choose a pushchair according to your needs. If you live in an apartment in an urban area, the combi stroller might be the right choice for you. It's easy to get around and you can switch to a pushchair as soon as your child can sit up unaided.
If you live in the countryside and have a big garden for your baby to sleep in, you'll love a big, long-lasting pushchair.
Also think about whether you need to take the trolley by car. Here the estate car has an advantage with its smaller size,
Read much more about choosing a pushchair, and about the choice between a pushchair or a pram, in our big pushchair guide here.
https://startpakke.com/wp-content/uploads/2017/04/cover.jpg
371
991
Maria
https://startpakke.com/wp-content/uploads/2017/03/logo.jpg
Maria
2017-04-26 06:46:43
2017-08-23 12:18:47
Stroller or pram? See pros and cons