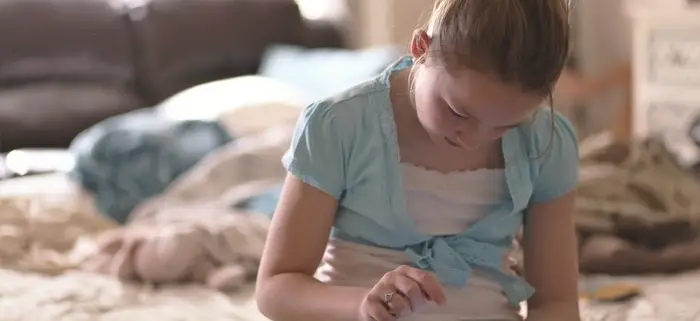 A children's tablet can provide hours of fun for the little ones. Whether you need a kids' tablet for your holiday, your flight or just for a little fun in your everyday life, read on. There are several things you should be aware of when your child is using a tablet.
It's a good idea to get a tablet just for the kids. Firstly, you can make it super kid-friendly with a strong cover and lots of fun apps, but you can also keep them away from things they shouldn't be messing with like your calendar or other private stuff.
A children's tablet is in many ways like an ordinary tablet. It can be used for both play and learning. It's a good idea to invest in a few good apps, rather than just downloading a bunch of free apps full of ads and locked content.
There's no getting around the fact that paid apps usually have more to offer, simply because more work has gone into developing them.
If you're already ready to look at cheap kids tablets, click through from here and see if you can't find one at a good price.
Click here to see which children's tablets you can choose from.  
How much screen time is too much?
You know your child best, so you're the best judge of how much screen time your golden child can handle. If you're at a loss as to how long your little one should sit with their tablet, you can go by the WHO's recommendations.
Under 2 years: preferably no screen time
2 - 4 years: maximum 1 hour of screen time per day
The reason for the limitations is that screen time also takes time away from physical activity. Children usually never sit as still as they do with a tablet. So it's worth considering a little extra attention to physical activity.
How do I choose the best children's tablet?
First of all, it's a good idea to choose a tablet that has access to either google play or the App Store.
As a rule, iPads are slightly more expensive, but it depends on which version you buy. You can also buy a second-hand iPad or children's tablet. You can get a lot for your money quickly, and it's not the end of the world if it doesn't last forever.
It's also a good idea to consider where and when your new kids' tablet will be used. If it's for use in the car, it might be nice to have a slightly larger screen. If it's just for use at home, an iPad mini is often fine.
Play and learning
Fortunately, a children's tablet is not just pure entertainment, it also offers great learning opportunities. Especially for the schoolchild or the older preschooler. There are great apps that teach your child about letters and simple maths. Suddenly the little one is more school-ready. There are also good opportunities to learn English and even other languages. Just get started and learn a lot of new things.
https://startpakke.com/wp-content/uploads/2019/03/pexels-photo-1313972.jpeg
467
700
Maria
https://startpakke.com/wp-content/uploads/2017/03/logo.jpg
Maria
2020-08-19 08:29:35
2020-10-29 13:31:52
Children's tablet