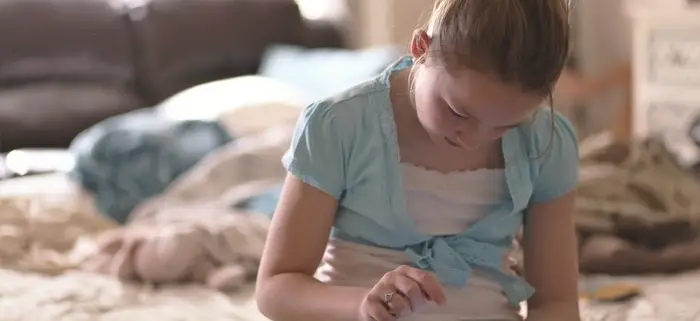 When you're on the hunt for a good tablet for kids, there are several things to keep in mind. It doesn't matter which tablet you choose for your little ones. Read on to find out more about choosing the right tablet for your little ones.
Fun apps
What makes a tablet fun and educational are the apps you install on it. YouTube is probably the classic app where kids can be entertained by watching videos of songs, toys and other fun stuff.
Fortunately, there are also a number of educational apps you can download for your tablet. All you need is access to either the App Store or Google Play. It's in these two "stores", if you will, that the fun apps are found.
Buy a tablet with access to:
Or
Here we have collected an article with good tablets for children
Go to where you download apps and try searching for "puzzle games for kids" or similar. Many apps are in English, so you can also try searching in English. Most kids learn English phrases quickly when they play.
Here are some great apps to get you started:
Ramasjang App
YouTube Kids (time-limited and free of inappropriate content)
Professional songs
LEGO Duplo
Paid or free apps for kids
There's a wide range of free apps for kids. These are apps that you simply download and they're ready to use. Often there's the option to buy access to more of the app's features once your child has worked out if it's for them. It's a great way to avoid spending a lot of money on apps that might not be a hit anyway.
That said, the paid apps are often much better. Think about how expensive toys are and compare that to apps. So for 50 kroner you can get really good apps for kids and they don't have ads and other distracting content like locked games that can be frustrating for little ones.
A little about screen use
It's no secret that we parents also enjoy the peace of mind that a tablet provides. Kids manage to entertain themselves, and most kids love tapping away at the colourful screen. It is recommended that young children under 2 have no or limited screen time, while 2-4 year olds should have a maximum of 1 hour of screen time per day.
WHO recommends: max 1 hour screen time for 2-4 year olds
If your child shows great interest in the screen, it may be an idea to watch the screen with your child. There are fun games such as Ludo that you can play together on your tablet. It's fun for both children and adults.
When used wisely, a tablet for children can be a great source of learning. Children can quickly learn English songs, and it is useful to be able to use a tablet as it is an inevitable part of life.
https://startpakke.com/wp-content/uploads/2019/03/pexels-photo-1313972.jpeg
467
700
Maria
https://startpakke.com/wp-content/uploads/2017/03/logo.jpg
Maria
2020-08-19 08:10:20
2020-08-19 08:10:20
Tablet for children