A 3 year old has become more aware of his movements and loves to move to music and singing. All motor play is super interesting and really stimulates their balance and coordination. A 3 year old is starting to include other children in their play, opening the door to more social play. At this age, however, play can start and end abruptly, as play will still be very unstructured. Interests can change quickly and then something completely different toy may get attention.
We come up with great ideas for boy toys 3 years, so you can be guided to what interests a 3 year old boy may have. Read below if you want to be inspired.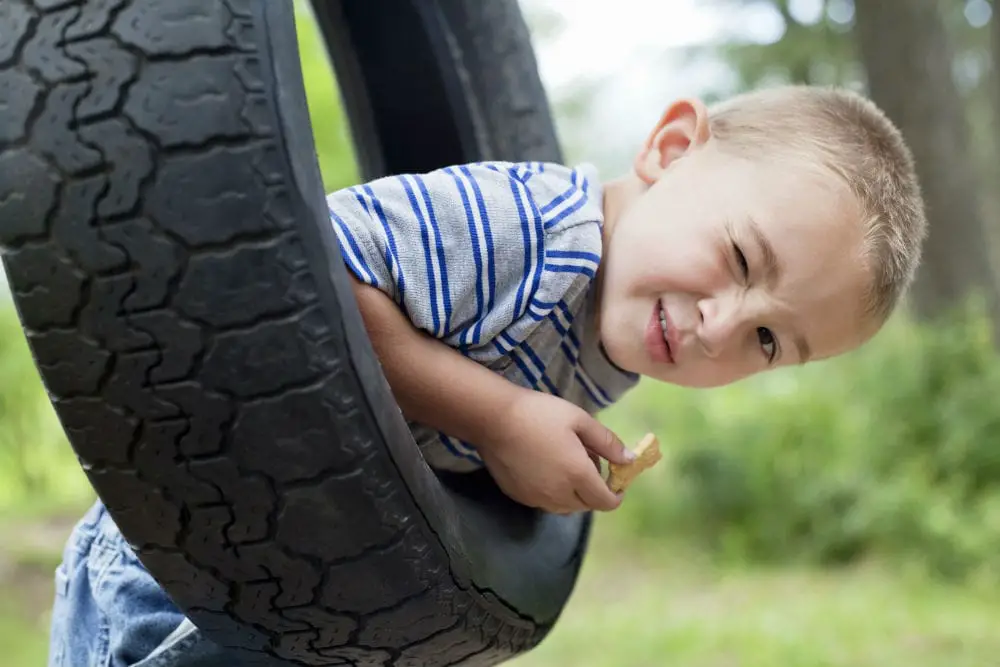 Toys for 3 year olds - Which toys are the best?
Interesting boy toys 3 years old are toys that the child can play with both on his own, but also with other children and adults. A 3 year old is imaginative and uses it a lot in actual play. Ideal 3 year old toys include toys such as balls, building sets, cars of all kinds, simple puzzles, drawing and colouring books, toys to stimulate balance and toys with sound and speed. See our picks for cool and exciting 3 year old toys below.
Hilltops from Gonge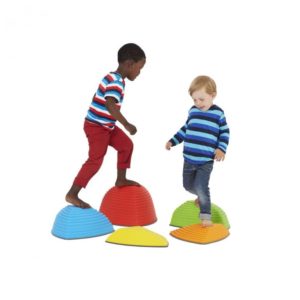 Here are 5 colourful Hilltops inspired by rocks in the water. These are tops that your child can use for balance games, jumping from top to top or playing earth is toxic. Here only the imagination sets the limits for some fun balancing games with Hilltops. The smart tops have a non-slip base that also protects the floor. However, they can also be used outdoors. The cool Hilltops are ideal boy toys 3 years, as the child gets challenged his coordination and balance. Find the colourful Hilltops from Gonge for 799 DKK. at the retailer Children in Balance here.
                                                  Pedal tractor from Falk Toys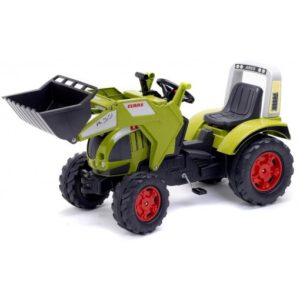 Super cool tractor for the boy who loves the outdoors and big machines. This pedal tractor is made in France and is of very high quality. The tractor of course meets EU safety requirements. The tractor measures 139cm in length and 60cm in width. It has a maximum load of 40kg. Cool boy toy 3 years if you have the space for it. Find this pedal tractor with front bucket or other cool tractors at retailer Sundleg here.
Wooden building set from Janod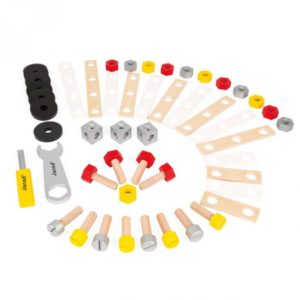 A cool 50-piece construction set that can give your child lots of different options and ideas to build anything they want. The kit includes tools such as a wrench and a screwdriver, so it's easy for your child to get started building. Cool boy toy 3 years, for the little hidden craftsman. With this building set, your child's fine motor skills will be challenged and there will be plenty of opportunity to create just what they want. Find the kit at the retailer Børnenes Kartel right here.
                                                         Floor puzzle from DJECO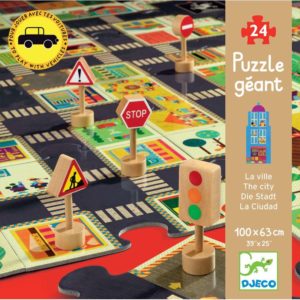 With this giant floor puzzle with lanes and road signs, there is plenty of opportunity for the little ones to combine puzzles and driving cars. When placed, the floor puzzle represents small lanes for cars to drive on. The puzzle contains 24 large pieces that have different motifs such as trees, houses and pedestrian crossings. Also included are small roadwork, stop, no entry and traffic light signs that can be placed wherever you like. This gives the child a more realistic view of car lanes. At the same time, you can talk to the child about how to react in traffic in an easy and understandable way. Cool gift idea for boy toy 3 years. The toy can of course be easily packed away when not being played with. Find the floor puzzle from Djeco at the retailer LirumLarumLeg here.
Bilrat in wood from Mamamemo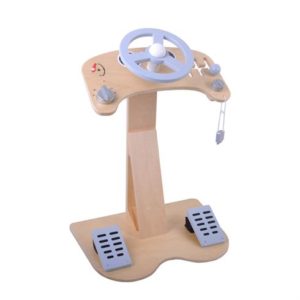 Smart car rat with click sound when child turns the car light button. The child can also move the dials on both the fuel gauge and the speedometer. The gear lever can be shifted into reverse as well as into higher gear, and the pedals can be pushed all the way down. There's plenty of opportunity for your child to get a good feel for being behind the wheel of a real car. The only limit to the car your child wants to drive is their imagination. Super boy toy 3 years, for the car-loving boy. The car wheel measures 56cm in height and the steering wheel is 18cm in diameter. The car steering wheel is CE approved and all material is made of wood. The cool car wheel can be found for 499,95 kr. at the retailer Legebutikken here.
                                                           Fire station in wood from Hape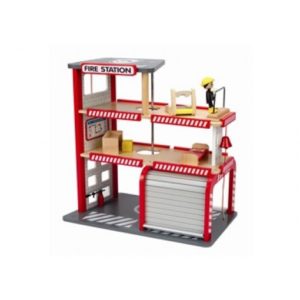 This great fire station fulfils every little boy's dream of becoming a firefighter. The beautiful wooden fire station has a lot of nice details and offers many hours of play. The fire station itself comes with accessories so the fun can start straight away. The fire station measures 48x28x27 and is a great gift idea. Ideal boy toy 3 years, as the smallest boys can get a real feel for what happens at a fire station. Find the fire station with accessories from Hape for 699 kr. at the retailer Sundleg here.
Scooters from Puky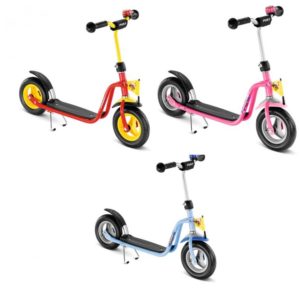 Cool scooter with 2 large foam tyres. The scooter has a safety handle, an adjustable handlebar, mouth guard, bell, foot brake, a non-slip running board and support legs. Cool scooter as part of the boys toys 3 years, if you need to speed over the field. The scooter is great for the child to practice balance. It is available in red, light blue and pink for 629 DKK. at retailer Børn I Balance right here.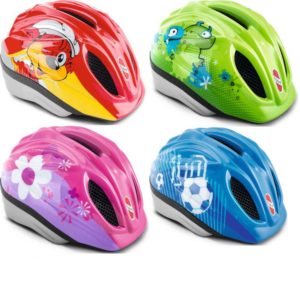 Find the bike helmet so your child is best protected when the scooter is in use. The Puky bike helmet has great colourful designs and is super comfortable. The helmet is available in several colours for DKK 249. at the dealer right here.
Drawing book from DJECO "Learn to draw, step by step"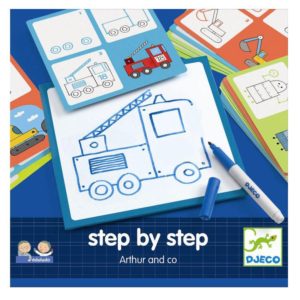 Smart beginner's drawing book where the child can learn to draw cars from a step by step guide. The box itself contains a drawing board and a pen that the child can draw on and wipe clean after use. This means drawing can be done to the gold standard. It also comes with 24 cards with different sketches that the child can learn to draw from. A fun way for the child to be creative and therefore an obvious gift idea for boy toys 3 years. Find the drawing book "Learn to draw, step by step" from DJECO for 99,95 kr. at the retailer LirumLarumLeg here.
https://startpakke.com/wp-content/uploads/2017/03/logo.jpg
0
0
Maria M
https://startpakke.com/wp-content/uploads/2017/03/logo.jpg
Maria M
2017-09-19 11:45:06
2017-09-19 11:45:06
Boy toys 3 years - Cool boy toys for the 3 year old