Can you make modelling wax yourself?
Yes! Modelling wax is not difficult to make yourself. It's both cheap and easy, as well as a great project for the kids on a rainy day. So get started!
Further down you will find an easy recipe for homemade modelling wax.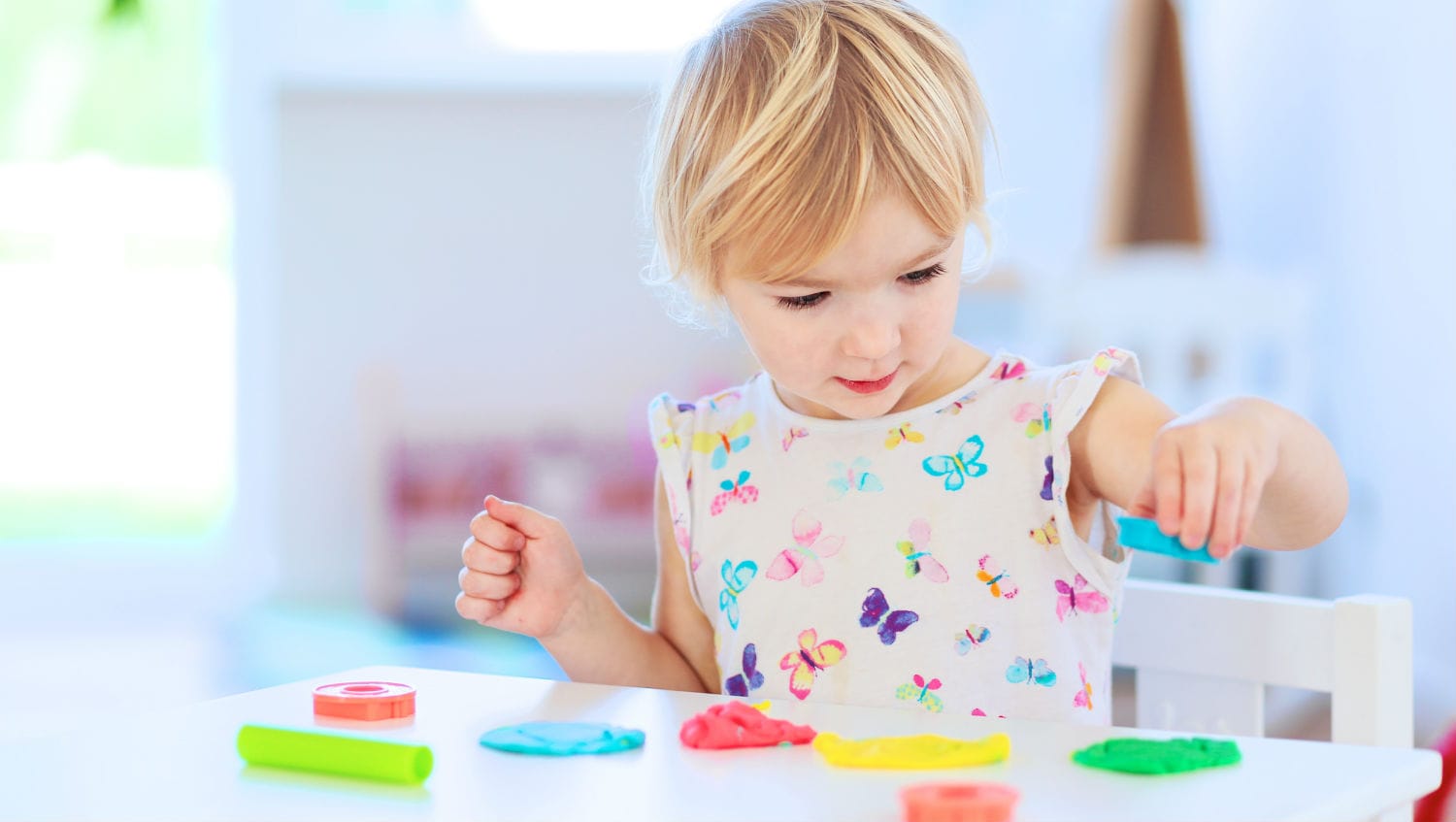 How to make modelling wax
It is both easy and cheap to make modelling wax yourself.
Making modelling wax yourself is a fun and enjoyable project that children will no doubt love. On any dull rainy day, it's the perfect activity. You'll need:
A pot
A spoon
5 dl. wheat flour
3 dl. fine salt
2 tbsp. oil
2 tablespoons citric acid (available in Matas)
5 dl. water
Fruit color as needed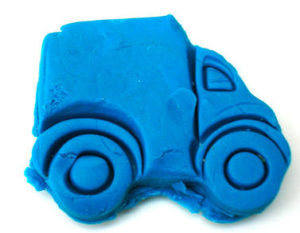 How to do it
First, mix the flour, salt, citric acid, oil and water in the pan. Heat the mixture and stir thoroughly with a spatula. You can also use a hand mixer with dough hooks. When the modelling clay has thickened, remove the pan from the heat.
Then take the mixture out on the table and knead it thoroughly. It's fun for the kids to join in.
Then divide the dough and add fruit color. Then the model wax is ready to play with!
Source: Eksperimentarium
Useful knowledge!
The model wax can be kept for up to 3 months if stored in the refrigerator in a closed bag. Nothing happens when you taste the modelling wax, but it doesn't taste good 🙂
---
Where to buy modelling wax?
Would you rather buy modelling wax? Or do you need tools?
Here you will find environmentally friendly and organic modelling wax
---
What is modelling wax good for?
Modelling wax is a great game for children of all ages. Firstly, it appeals to the imagination and creativity. Children can easily make whatever they want with the modelling wax. The many different colours stimulate the sense of sight and teach little ones to distinguish colours from each other.
The model wax can be shaped either with the hands or tools. It strengthens and develops fine motor skills, as well as stimulating the sense of touch when shaping and playing with the fun wax.
Appeals to the imagination
Colour recognition
Strengthens fine motor skills
Stimulates the sense of touch
Playing with modelling wax is a fun activity, even for young children. Children love it and find it fun to join in.
What is modelling wax made of?
Model wax consists of only a few ingredients. In short, it consists of flour, oil, salt and a little citric acid. It is possible to buy modelling wax produced exclusively from organic raw materials.
Ailefo: the first organic modelling wax
This organic model wax, from Ailefo, is made only from organic raw materials, and is produced on Bornholm. It is available in several sizes and price ranges.
100 % organic
100 % food approved raw materials
No perfume or parabens
Tested and approved!
In the production, the Kemilex guidelines and the Asthma Allergy Association have been taken into account.
Model wax - how old?
With adult supervision, the model wax is fun to play with from the age of 1, when children have stopped consistently putting everything in their mouths. Of course, it varies a bit when children get interested in modelling wax. So it's a case of trying things out.
The model wax is fun to play with for older children too. It is good for children of kindergarten age, or preschool age.
How to remove modelling wax from clothes?
If modelling wax gets on your clothes, rinse them quickly in lukewarm water. Not too hot, as it can cause the wax to almost "melt" into place. Then rub dishwashing liquid on the stain and leave the clothes in a bag overnight. Then wash on a normal cycle.
The popular cernit modelling wax - make art in all the world's colours
This modelling wax comes in a myriad of colours, so you can make almost anything. This wax costs just 15 kr. per pack. Choose between the colours:
Unicolor
Glamour - very nice colours
Natural colours
Neon - very fresh colours
Transparent
Filia modelling wax - really good value for money
If you want to get a lot of modelling wax for your money, then you should choose this from the Filia brand. It's pretty cheap considering how much is in each pack. It's only 11 DKK for 100 grams, and there's a further discount if you buy more.
If you want to get hold of the cheap modelling wax, it can be bought right here. Order before 4pm today and you'll have it tomorrow!
Lots of modelling wax from Rito
Would you like to have a huge selection of modelling waxes to choose from? Then you should visit the retailer Rito, which may have the most different types of modelling wax to choose from.
For example, try this Silk Clay, which is super soft and lovely to work with. It comes in small tubs so it's easy to keep track of. Each tub contains 20 grams.
Price for 20 tubs is 247,50 kr. Go to dealer here. 
https://startpakke.com/wp-content/uploads/2017/03/logo.jpg
0
0
Maria
https://startpakke.com/wp-content/uploads/2017/03/logo.jpg
Maria
2018-10-02 10:28:48
2018-10-03 12:04:12
How to make modelling wax? | Easy recipe for modelling wax!