Brio toys are especially known for their wooden toys. Brio produces toys for children of all ages, and you can therefore find both Brio baby toys, as well as toys for older children. Since 1884, Brio has been producing toys for children, so they are experienced in this field!
Here we have collected all the best toys from Brio.
Brio Deluxe train
If there's one toy that Brio is particularly well known for, it's the Brio train set. Here you get a really great set where there is plenty of opportunity for play and with the train. The set includes a train station, trains, bridges and of course a long train track, as well as other accessories. This train track will allow hours of play with Brio toys. It is not a cheap toy with its price of 1,999 DKK, but on the other hand, the train track is one of the most durable and beloved Brio toys.
Brio Stroller
The Brio Stroller is a classic stroller that many children have learned to walk on. The design has remained largely unchanged over the years as it simply works! The handle and wheels can be adjusted, so the trolley can be used both as a walker and afterwards as a trolley the child can play with, even if he walks steadily. The walker is a very classic Brio toy.
Green racing car
Super cool green racing car, with driver in. Although the car has a strong green colour, you don't have to worry about unpleasant dyes. Brio uses only the most child-friendly paints on their toys. The racing car is a perfect gift for children aged 1-2.
Brio baby toys
As mentioned earlier, Brio makes toys for children of all ages. They focus on children playing and developing, at the level they are at. Therefore, you can find both Brio baby toys, and toys for older children. Here we have collected some of the toys for babies that Brio has produced. The baby toys have been developed and designed by Brio's experts to stimulate and entertain children under the age of 1.
Brio rattle - Old brio toys
This rattle is part of the old Brio toys - that is, toys where the design has remained unchanged for many years. Maybe you even played with a rattle like this as a baby? It's certainly cute, and guaranteed to be a hit with babies.
Teething with rattle
A teething ring is great for babies, especially when they are teething. Babies love to put everything in their mouth as this is how they explore the world around them. This teether is soft and good for biting, easy to hold and at the same time baby can make it rattle as the balls go back and forth on the string.
Razor eggs - good for singing games
These cute shaved eggs are the perfect size for a little baby's hand. As well as being fun to rattle, of course, they're great to use in singing games. It helps baby find the rhythm, and is also good for language development. A lovely wooden Brio toy.
Brio wooden toys
Brio is very well known for their wooden toys. In fact, the vast majority of Brio toys are made of wood. All Brio wooden toys are made from traceable wood that comes from responsibly grown forests. This means that the wood used for Brio wooden toys is grown and harvested in a way that causes the least possible damage to the environment.
When Brio wooden toys first saw the light of day 130 years ago, almost all toys were made of wood, as there were no alternatives like the ones we know today. But because Brio wooden toys are so popular with children, Brio has continued to produce them. That's why today we know the classic Brio toys that we ourselves, or our parents, may have played with as children.
One of the few disadvantages of Brio wooden toys is that they are slightly more expensive than many other toys on the market. However, wooden toys from Brio have the advantage of being very durable, which is why they are used in many nurseries and kindergartens. It lasts for years of play, and continues to be beautiful to look at and fun to play with.
Brio play kitchen
Very nice little play stove for food-loving children. Cooking and playing kitchen is one of the most popular games, as children love to imitate everything they see their parents doing at home. This cute stove from Brio has 4 cooking hobs, a thermostat for each, as well as an oven, also with matching thermostat. The oven can be opened and closed. With play food, pots and other accessories, hours of play in the kitchen are possible.
Stableklovn
The beautiful Brio stacking clown is another Brio toy that hasn't changed much over the years. The Stacking Clown is a classic. The rings are in very nice quality, and nice and soft. The toy develops the child's coordination and fine motor skills. The stacking claw is also very useful when the child needs to learn colours. A wonderful Brio toy that is especially suitable from 1 - 3 years.
Draught animals - the black dog
As children learn to move forward, they start to enjoy moving toys around. This cute dog is brilliant for the purpose as it has a leash you can pull. Then the dog follows. This Brio toy is therefore particularly suitable for children aged 1 - 2 years who have learned to walk. The funny dog has a tail on a spring that moves while walking.
Brio train - perhaps the most popular Brio toy
One of the most famous Brio toys is the Brio train. You can get really many different parts for the train set, which makes the play more realistic and fun. The train carriages are put together with magnets, so children can put together a long train. The train itself consists of wooden rails that children can put together in their own way. The game is best suited for children aged 3 - 4 years and up, as it requires fine motor skills and the ability to understand connections.
A Brio train set is a great gift idea for children, as you can keep expanding and making the train set more fun. It is not among the cheapest toys, but on the other hand it is really durable wooden toys. Here we review a small selection of the parts you can buy for the Brio train set.
Battery powered Brio train
This train fits with all other Brio trains, and can of course run on the tracks. The set includes a locomotive, a coal wagon and a cement mixer. All the parts rotate and are in motion when the train is running. At Children's World, the train can be wrapped as a gift, at no extra charge. You simply opt for this at the checkout. 🙂
Brio train rails
If you want to extend the train track, you can buy a set of train rails that fits all the other Brio parts. The train track can be really long, which makes it more fun to ride around with the train. This allows for lots of rolling play, which is always entertaining for the little ones.
Train track with farm theme
Here you get a very small set with a cow, a fence, a small fence and a station with a kind of crane. The set is perfect as the first Brio train set, as it can be played with fine as it is, but of course can also be expanded over time. The set also includes a tractor, and two train carriages. Here is the opportunity for many hours of play and fun.
Why Brio is different from many other toys
 Brio toys stimulate the imagination and make play fun!
Brio toys differ from other brands in several ways. Firstly, they have many years of experience in producing toys for children. In fact, the company has been making toys for children for 130 years. Brio is best known for their wooden toys, which many children have played with. In fact, the toys from Brio are so durable that they are often passed down from generation to generation. As written on this page, Brio is also known for their train sets, which can be expanded and played with in almost endless combinations. Brio train sets are possibly the most popular train sets made. The wood that Brio uses for their toys is sustainable. You can therefore buy Brio toys for children with a clear conscience.
Brio has 130 years of experience with toys
Brio produces toys of top quality
The Brio train is perhaps the most popular ever
Brios strives for sustainable production
Why we have written about Brio toys on Startpakke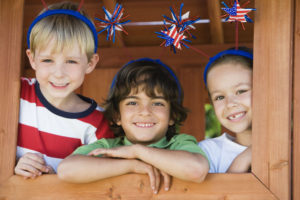 We have chosen to write about Brio toys on this page, as many of our readers are looking for the most popular products from Brio. Therefore, we have highlighted the best Brio toys on this page, as well as the link to where to buy them cheap.
Old Brio toys
The old Brio toys are the classic toys that Brio originally produced. The black dog that we have shown on this page is almost identical to the dog that Brio originally sold. If you are interested in old Brio toys, you might be lucky to find something on second-hand sites like DBA or Gul og Gratis. On Brio's official website you can see pictures of old Brio toys.
Source: Brio