*** GET THE BEST BLACK FRIDAY DEALS IN YOUR MAIL BOX ***
You'll get lots of free stuff, as well as unique discount codes, when you sign up to our newsletter.
[newsletter_signup_form ID=2]
Children's cutlery for 0 kr
Sign up for our newsletter and get kids cutlery for 0 kr at Sundleg.dk! You will receive the gift code immediately after signing up!
Free e-book on breastfeeding and bottle feeding
As a subscriber you will receive our free e-book on breastfeeding and bottle feeding!
10% discount on Sophie la Giraffe
At Sundleg.dk you can buy the very popular Giraffe Sophie at a great price. With our discount code you can buy the 10% cheaper!!! You will hardly find it cheaper anywhere else 🙂
10% discount on Stroller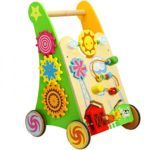 If you have a child who will soon be learning to walk, this discount might be even better. Get 10% discount on very popular walker from Viga. See it at Sundleg.dk here.