Looking for fun board games for kids? Then take a look at all the exciting board games for kids that are available. We've gathered board games for different ages, so all kids can join in.
A board game does something different than so many other toys. It can bring the whole family together around the dining table for a shared activity.
Take a break from the hustle and bustle of everyday life and enjoy some real quality time with a kids' board game at the centre.
How to find the best board game for kids
When looking for the best board game, it's first a good idea to think about the age of your child. In fact, children can play board games from the age of 1 or 2, as long as the game is at their level.
If we have to mention good board games for young children, it could be games like picture lottery or puzzles.
For older children, there are many more options. There are lots of games that require you to sit still and think, while others are more physical, like music, or drawing something or something.
Just go hunting among the many exciting games out there. Read on to find the best board games for your kids.
Ludospiel
The classic board game for kids has to be the good old-fashioned slot game. You can find the game in many versions that are fun to look at. Here is the classic wooden board with clear colours and a clear path to the goal.
If adults are present, children can join in from the age of 3-4.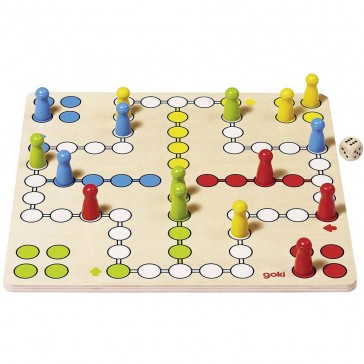 Play with Mr Beard
Learn to spell with the popular Mr. Beard! This game is probably best suited to children just around school age, when they start to take an interest in letters and words.
The game features the recognisable Mr. Beard as children know from Ramasjang.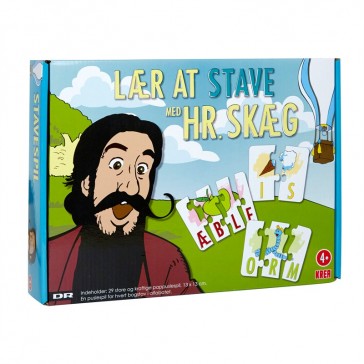 Fishing games - fun and active
Here's a game for kids where they get to play actively, and move while doing it. This can make it easier for children to play board games, as they often have a lot of gunpowder.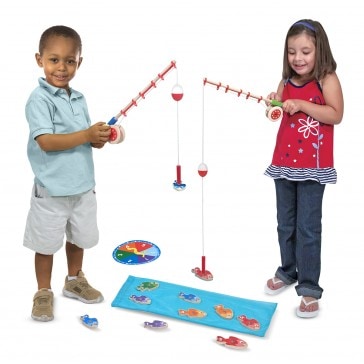 Dominoes with safari animals
This game even the youngest can join in. It's just a matter of matching the animals. The great thing about this game for kids is that it can be played in several ways.
You can also talk about the names of the animals, where they live, etc.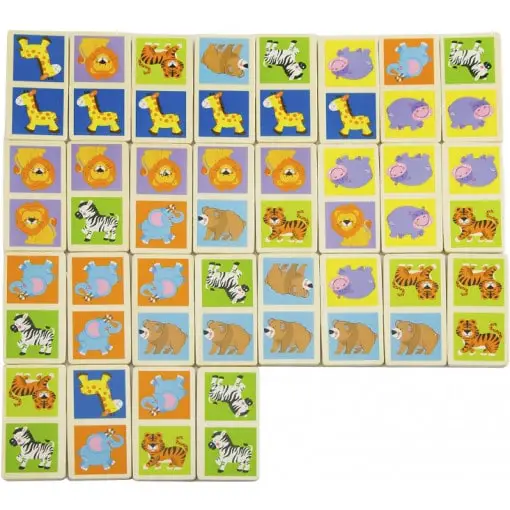 Wooden puzzles for the little ones
Cute puzzles with buds so even the little ones can join in. Choose from several different designs for your little one to enjoy.
Puzzle games are a great way to introduce board games to little ones.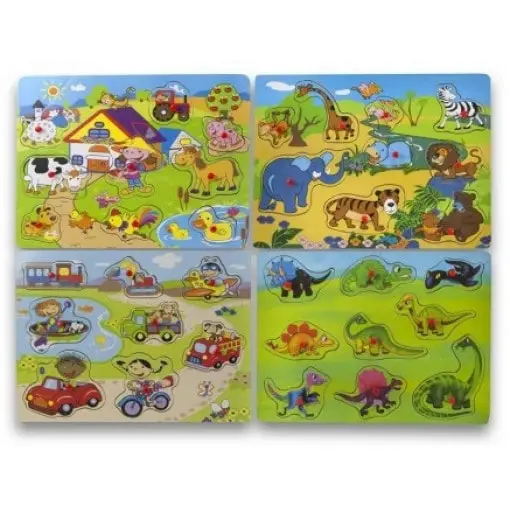 Wildcat
This game is incredibly popular as the first game for children. The rules are quite simple, but they can also be easily changed and bent according to the child's liking.
In short, it's all about putting the images on the images that are similar. Then it's like a picture lottery. The game The Wildcat is available for DKK 249.95 at Lirumlarumleg.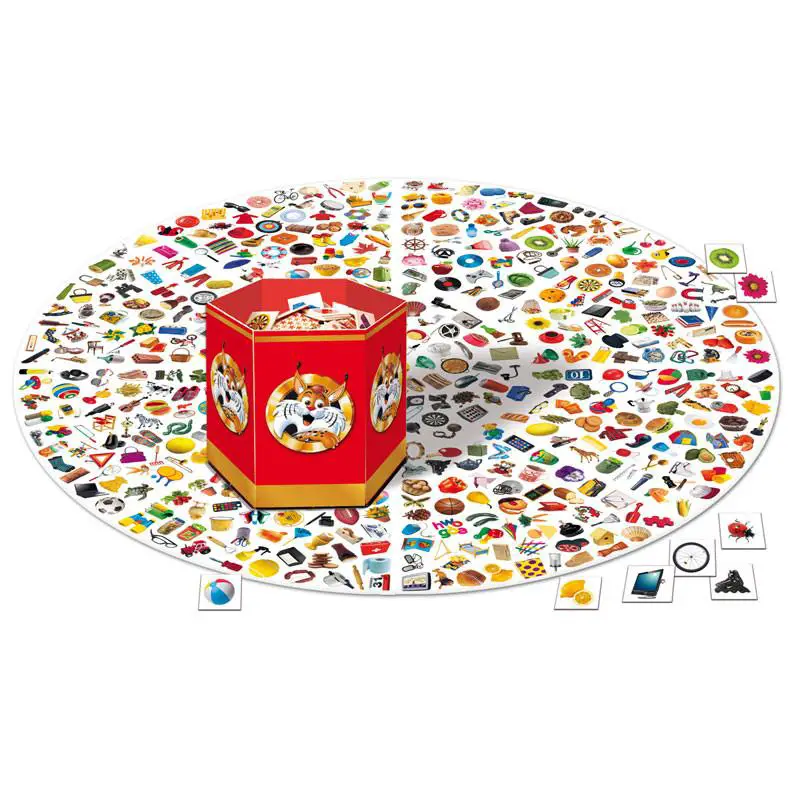 Board game with pirates - from 5 years
This fun game is really fun from the 5 year olds. The game is brilliant for kids who love pirates, as it's a whole theme about pirates having to travel around.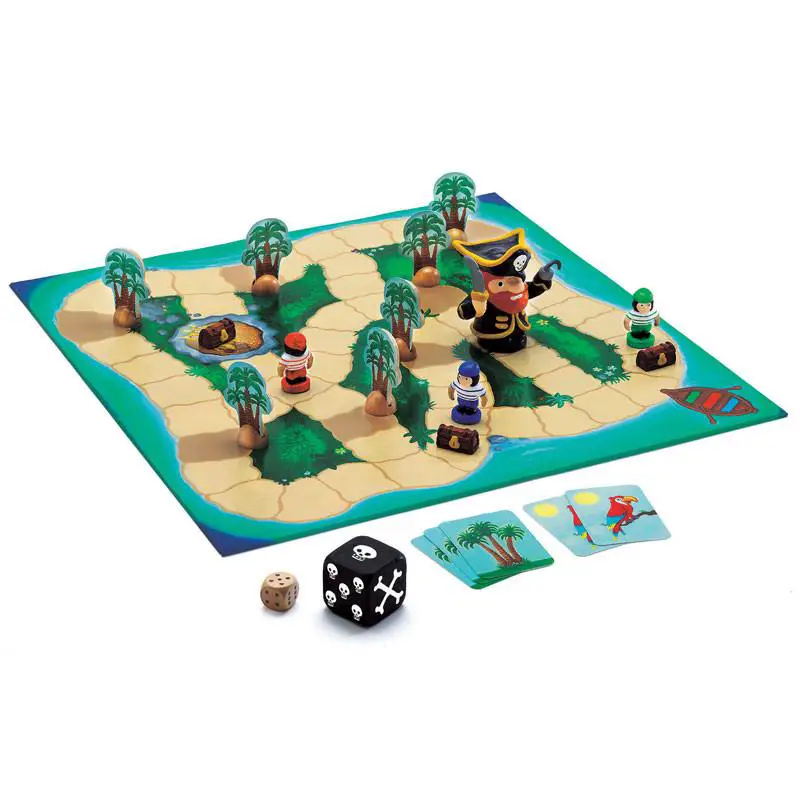 Magnetic play from 3-year-olds
This fun game is great for ages 3 and up. Pass the balls around with the magnetic pen and get them through the maze.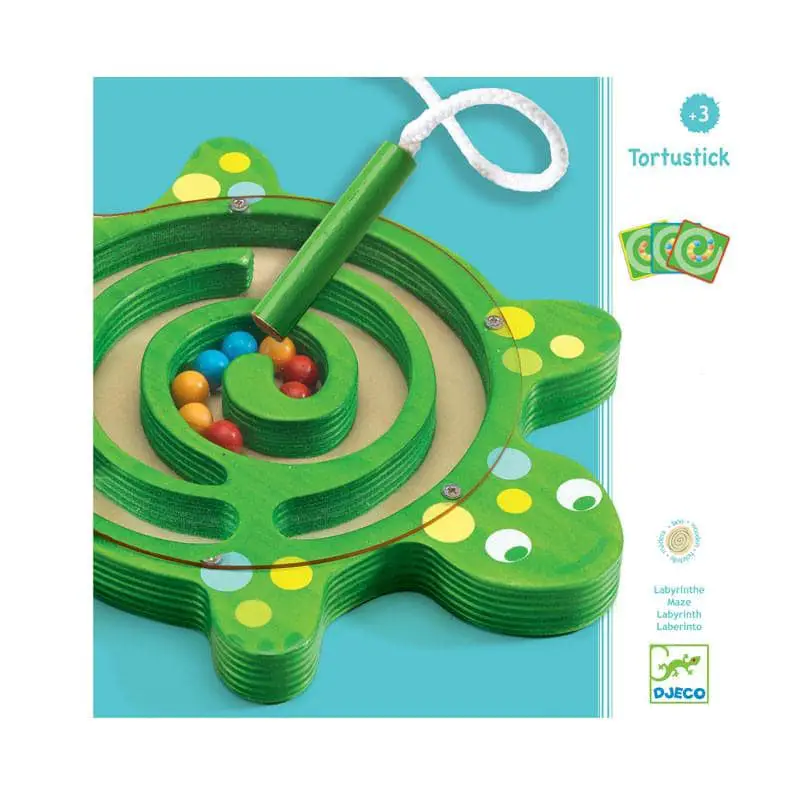 Board games for children
A board game for children is and will always be a great gift idea! Not only does the child practice learning rules, sitting still and waiting for a turn - but it's also really nice to play a board game together as a family. Read on if you're on the hunt for a great board game for kids of all ages.
Board games are a great way for the family to spend time together doing something that doesn't involve any screen time. It's a welcome break from tablets and teledones. A board game for kids activates and challenges both children and adults.
The classic board games for children must be Ludo, or Matador (children's version). Maybe they are the ones you know from your own childhood?
But in fact, there are so many different board games for children today that challenge the child in all sorts of ways while still being fun.
If you search online, you'll quickly and easily find a board game that's right for your child's age. Nowadays, the age of the game is usually indicated on the box, which makes it easier for you to buy the board game. You can be sure that your child will be able to play the game.
Buying board games for your child is a great idea, and there are lots of different ones. You can find many of these exciting options here: https://www.nordiskspil.dk/boernespil 
The first board game
The first games you try are probably most often turn-based games or dominoes with pictures instead of numbers. Both of these games have incredibly simple rules, so it doesn't matter if you forget the rules once in a while.
When playing with your child, it's a good idea to let them win once in a while. It gives them more motivation to play more, and the very act of sitting with the game increases your child's ability to concentrate.
At the same time, playing board games is a great way to do something together as a family. So get started. It's a good idea to have a small selection of board games so you can vary things up a bit depending on what you're in the mood for. It won't get boring either.
If you need fun board games, you can buy them online or look into swapping with friends and family. Often many children have board games lying around that they have either outgrown or lost interest in.
You can also invite friends and family to a board game night. There can be board games for both adults and children. There's plenty to get you started and it's guaranteed to be a great night out. It's a different kind of intimacy than sitting in front of a screen. Good luck finding the best board games for kids and adults.
https://startpakke.com/wp-content/uploads/2017/03/logo.jpg
0
0
Maria
https://startpakke.com/wp-content/uploads/2017/03/logo.jpg
Maria
2020-11-09 11:21:48
2020-11-09 14:21:58
Board games for children