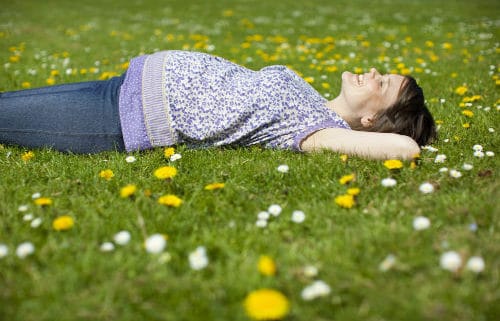 There are many English boys' names, which are also super popular here at home. In fact, we are seeing more and more children named "Mason", which is originally an English name but can be pronounced in Danish.
If you are considering an English boy's name for your child, you can be happy that your child will have a name that can be pronounced in any language. That's because English is one of the most widely spoken languages in the world, and almost every culture and country can pronounce the name.
English names differ from traditional Nordic and Danish names in several ways. Firstly, there is no æ, ø or å, which are letters in the Danish alphabet. In addition, they are pronounced in English.
Be aware that some English names can be pronounced in both English and Danish, and sound quite different depending on how you say it. For example, the name Tristan sounds completely different when pronounced in Danish rather than English. Which pronunciation you prefer is a matter of taste, but it is recommended to decide on one way of saying it so that it does not become confusing for the little one.
If you don't yet know the sex of the baby in your belly, have a look at English girls' names, American names or old Danish names.
Adam
Adrian
Alan
Albert
Alex
Alexander
Allen
Callum
Charles
Charlie
Connor
Damian
Daniel
David
Ethan
George
Harry
Jack
Jacob
Jacob
Jake
James
Jeffrey
Jeremy
Jerry
Jesse
Joe
Joey
John
Joseph
Kyle
Liam
Mason
Michael
Oscar
Richard
Robert
Thomas
Tristan
Troy
Tyler
Verne
Victor
Vincent
Wade
Walter
Wayne
William
Zachary
Learn more before you choose a name for your little one.
Maybe you have an English side of the family that also needs to be able to pronounce the baby's name. You may also travel a lot and want it to be as easy as possible for everyone around the baby to pronounce his name. Or maybe you've just fallen in love with an English name, and that's the way it should be. There can be many reasons for choosing an English name over a Danish one.
Only if the name is not already approved. Fortunately, many names are approved. It can be a bit of a hassle to apply for a name to be approved, and you could be waiting weeks for a reply that might be a rejection if the name is deemed to be harmful to the child.
By default, yes, but some names are obviously harder than others. If we take the name Mason, it's super easy to pronounce in both English and Danish. It doesn't really contain any sounds that we don't normally use in the English language. Whereas the name Richard or George can be difficult for some Danes to pronounce correctly. So remember to consider whether you want your child's name to be easy to pronounce, or the pronunciation to be very English. The latter will probably mean that your child will have to say his name a few times when meeting new people. Conversely, the name is going to be really easy to say out in the world, and especially in English-speaking countries.
https://startpakke.com/wp-content/uploads/2017/11/pregnant.jpg
333
500
Maria
https://startpakke.com/wp-content/uploads/2017/03/logo.jpg
Maria
2020-08-13 12:35:33
2020-08-13 12:37:54
English boy names