A crib or playpen crib looks cute and decorative, and gives baby something exciting to look at. Today, there are a myriad of beautiful changing table armchairs, so you're sure to find one that's perfect for you and your baby. On this page, we've collected some great-looking swaddles at great prices.
Every parent probably knows the problem of a baby who is just too wild when he or she has to be changed. It can be difficult to change the nappy and to change baby properly, causing frustration. Luckily, babies are pretty easy to distract and there's probably nothing more exciting than some pretty characters floating around above baby's head.
With a changing table cradle, baby can lie still for the time it takes to change the nappy or clothes. A crib takes baby's attention.
Create cosiness at the changing area
A crib is also great for creating cosiness in the changing area. Especially in the first few months, a lot of time is spent changing baby, so it makes sense to create a really cosy changing area where you can chat together.
Some people think that a crib cradle prevents the important eye contact between parent and child, but you have to decide for yourself what works best for you and your child. You can also wait until baby is a few months old, when diaper changes often cause problems because baby squirms, turns over on his stomach and generally doesn't find lying still very exciting.
A playpen crib is also a good idea, as baby can lie down and snuggle up while you eat a snack or sip a cold coffee. It's amazing what you can do in 5 minutes when you have a baby.
Here we have collected different cute swaddles for the changing area and where you can buy them. You can also make your own. You can read about that at the bottom of the page.
Cute flamingos with crown
Beautiful, dancing flamingos with royal crowns on their heads will steal baby's attention. When in motion, it looks like the birds are gracefully dancing around. Perfect if you're into the romantic look in pastel colours.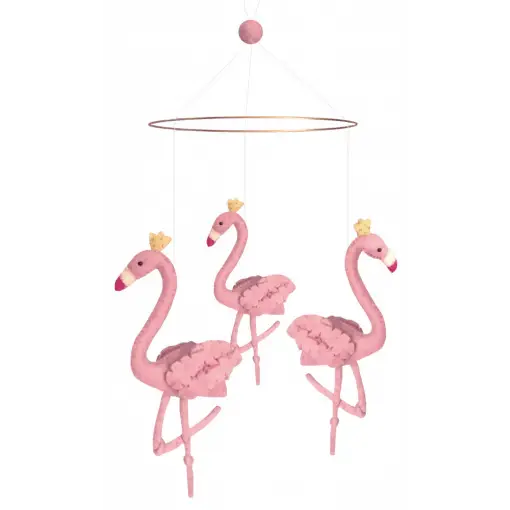 Uro with clouds in neutral colours
Clouds have long been popular as decorations in children's rooms. And in a crib it's super obvious. Here you see the cute clouds combined with balloons that make everything look like a beautiful sky. This model is kept in neutral colours, so it fits in almost any baby's room.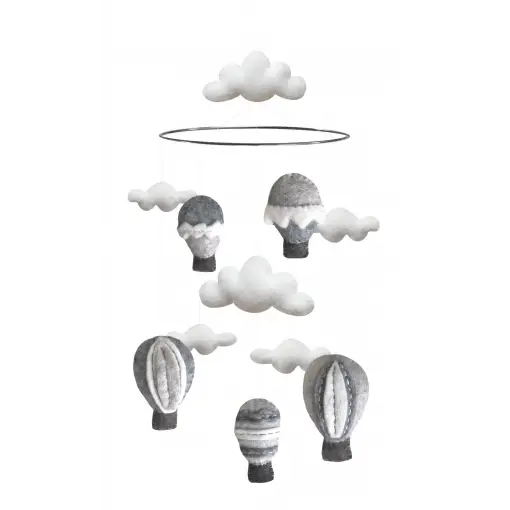 Colorful uro
If you're not afraid of colour, this Noah's Ark version is perfect for you. The bright colours can be seen by babies from the very beginning of life, when their eyesight is not yet so developed. So this is a great crib for newborns who are starting to look around at the world.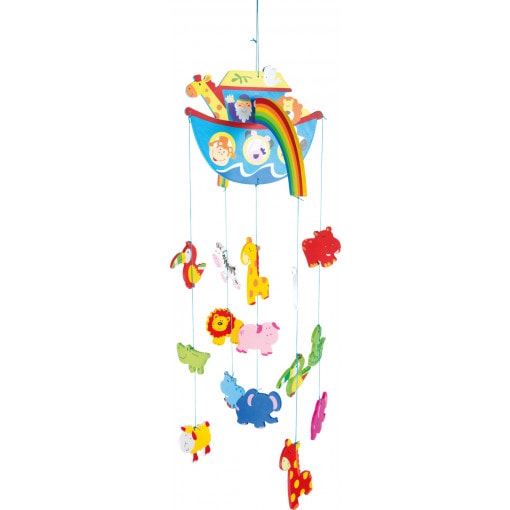 Trouble with music
Both music and fun characters that move around, this cradle is sure to delight your baby. Unlike other models, this one can actually withstand being played with. It's even easy to move around and can be hung in the pram.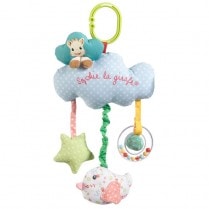 Trouble with crocheted monkeys
If you're into the crochet look, then this cute wrap is just the thing. It has cute monkeys hanging from its legs and arms, and looks fun. Luckily, if you can't crochet yourself, you can buy a nice crochet crib crib.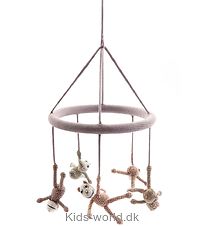 Uro from Done by Deer
This is not one of the cheap uroes with a price of 600 kr. On the other hand, it is super easy to mount on the edge of the cot or playpen with the included holder. The urn features the familiar and distinctive animals from the popular Done by Deer brand.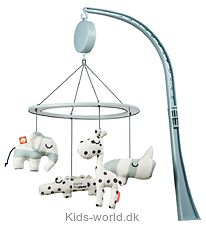 Beautiful balloon from Fillipa
The balloons from Fillipa have been very popular on Instagram, as they are super decorative and beautiful. Fun for both baby and parents to look at. This one is just a single balloon, but you can also buy an urn with multiple balloons.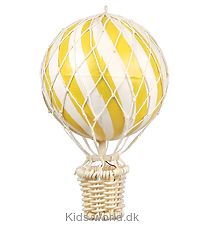 Decorative room with a crib for the changing area
A baby's room is a sanctuary for little ones and a cosy place to stay, even if they don't use it much for playing, but more for being pampered and sleeping. At first, babies may not even sleep in their own room, but in mum and dad's double bed or in a bedside crib baby bed. Still, there's something incredibly cosy about decorating your baby's room and changing area, and it's also something that many mums-to-be enjoy during pregnancy.
The decor of the room is very important for the cosiness of the baby's room. There are several ways to create a cosy atmosphere. The colour of the walls and the furniture you choose are an important part of the decor. But the details like pictures for the children's room or a crib for the changing table also means a lot. The cuddly atmosphere in the room comes mostly from baby accessories and all the cute details like a crib crib.
But even if the changing area is in the bathroom, it can still be cosy, and you're sure to find room for a cute baby blanket.
Find the right turmoil
There are many different kinds of baby nappies, some models are colourful and play music, while others have a modern and minimalist look. Then there are some models designed to help baby relax before naptime and others to entertain little ones over the changing table. The choice depends entirely on what you want. But for the most part, just the fact that the crib is moving will entertain baby.
Make your own turmoil
If you can crochet, make beadboard or have other creative ideas, you can also make your own uro. Just buy a holder from a hobby shop and let your creativity take over.
https://startpakke.com/wp-content/uploads/2017/03/logo.jpg
0
0
Maria
https://startpakke.com/wp-content/uploads/2017/03/logo.jpg
Maria
2019-05-15 08:21:00
2019-05-15 08:21:01
Cradle for changing table or playpen