Why it's healthy for children to play outside
When children play outside, they have a real chance to express themselves. Outside, they can run around and explore nature and the world around them. Nature offers lots of wonderful sensory experiences that help children develop. With the best outdoor toys for 2 year olds, children have even more opportunities to unfold and play in larger areas.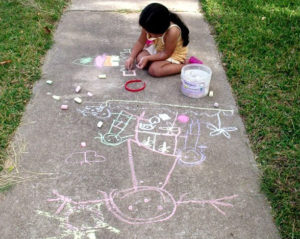 Playing outside is also a great activity for children and doesn't require much from parents. A trip to the playground can be enough activity for children aged 2. Here children can develop their motor skills. When they swing or slide on the slide, their sense of balance develops, which gives them more confidence when it comes to outdoor play. At the same time, it gives them the opportunity to play with different outdoor toys than those they have at home. In the playground, you often meet other children, which makes outdoor play a bit more fun.
The best outdoor toys 2 years old allow children to use their bodies while allowing them to use their imagination for play. This is because at this age, children are very good at coming up with different ways to use their outdoor toys. The toys are not always used the way we adults think they should be, but it is only healthy for children to try out different things.