If you're pregnant and want to save money, read on. We've listed 3 easy savings tips for pregnant women.
It may not be more than a few weeks after you see the two lines on the test before your trousers start to tighten. Your bra won't fit either. You knew having children was expensive, but maybe you didn't realise that pregnancy can be expensive too?
See 3 money-saving tips here:
Buy things that can also be used after the baby is born
Buy your maternity clothes second hand
Download free baby starter packs - Click here
Buy things that can also be used after the baby is born
A good money-saving tip is to buy things that can be used not only during pregnancy, but also after the baby is born.
Pregnancy pillow and breastfeeding pillow in one
A pregnancy pillow acts as a support pillow during pregnancy, and can later be used as a breastfeeding pillow. If you have pelvic pain, you can benefit a lot from a pregnancy pillow. It supports your whole body and takes pressure off your back and lower back when you lie down. When you lie with a pillow between your knees, you avoid back strain, which also strains your pelvis. You may want to add a pillow to your back as well. A pregnancy pillow may be all you need to lie in a comfortable position and rest. Read more about the pillow here
Soft bra - comfortable during pregnancy and breastfeeding
A good comfortable nursing bra can also be used during pregnancy. A nursing bra is softer and more flexible than a normal bra. It is comfortable to wear and there are no underwires to press against the big belly. The flexible fabric supports and lifts the breast, but without creating pressure on the mammary glands. See nursing bras here
2. Good saving tip: Buy used maternity clothes
Maternity clothes are an obvious choice for buying second-hand. It goes without saying that the clothes have only been worn for a short period - just as you yourself will only need them until the baby is born.
Your body changes continuously throughout pregnancy, so you will need new clothes several times. If you buy used maternity clothes, you get a lot of value for money. You can find used maternity clothes on dba.dk, Reshopper or various Facebook groups.
The savings tip saves you money - and recycling is good for the environment too. Win win!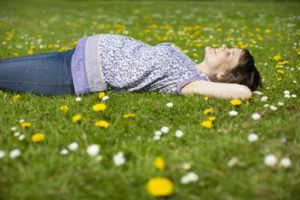 3. Download the many free baby starter kits
In several shops, you can get a free baby starter pack when you are pregnant or have just given birth. Many of the packs contain great products for both mum and baby. These include nappies, creams, shampoo and some toys for baby. See the list on the front page of all free baby starter packs.
See the list of free baby starter kits here.
https://startpakke.com/wp-content/uploads/2017/03/logo.jpg
0
0
Maria
https://startpakke.com/wp-content/uploads/2017/03/logo.jpg
Maria
2017-04-03 08:45:27
2018-02-19 08:48:11
Saving tips for pregnant women - 3 easy ways you can save money!