It's time to plan this year's family ski holiday. As ski holidays have become a big hit among families with children, it may be necessary to plan your holiday well in advance. By planning your holiday well in advance, you can ensure that your ski holiday is within your desired destination and within the children's winter holiday period, if that's where you want to go. Ski holidays are a time to spend together as a family, so ski holidays with children are for everyone, regardless of skiing ability or age. Ski holidays can be planned to suit your family's preferences and are mostly about togetherness, fun and enjoyment on and off the slopes.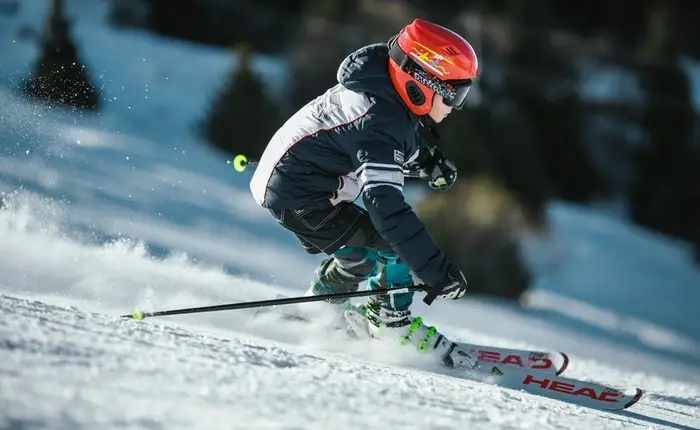 Find a great deal and take the whole family on a ski holiday. Read more further down the page.
We write about how you can have a fantastic ski holiday with children by booking through Team Benns ski or SnowTrex. We give you a complete packing list for your ski holiday, so you know exactly what's important to bring. At the same time you can read about our tips for entertaining the kids when the ski holiday starts by car, bus or plane respectively.
Go on a skiing holiday with children 
Make sure you book your ski holiday well in advance. Here are some ideas for where to take the kids this year. Both Team Benns Ski and SnowTrex offer great accommodation in attractive destinations. Depending on where you book your ski holiday, you can choose to self-drive or book a bus or plane. Read below to book your ski holiday through Team Benns Ski or SnowTrex.
Team Benns Ski
With Team Benns Ski you can go on a ski holiday to Austria, Norway, Sweden and Italy. Here it is both possible to drive yourself or you can let the booking include bus or flight to the destination itself. It's entirely up to you as a family. Depending on the destination, you can choose between an apartment, a chalet or a hotel. The different destinations and accommodations offer something different. In some places it is possible to book full board, while in others it is only possible to book half board. Find out more on the Team Benn website or call to get a great deal on a ski holiday with children tailored just for your family.
You can book your family ski holiday through Team Benns Ski right here.
SnowTrex
SnowTrex offers ski trips in up to 500 cities and with up to 1,500 accommodations. With SnowTrex you can go on a ski holiday to France, Italy, Poland, Switzerland, Czech Republic, Germany and Austria. Here it is possible to drive yourself or to book a flight to the destination. Several SnowTrex offers include packages with transport included. It is also possible to choose different types of accommodation under each destination. It's entirely up to you. Read more about SnowTrex and get a great deal on a ski holiday tailored to you as a family.
Several ski destinations with Team Benns Ski and SnowTrex offer ski lessons for both children and adults if you're still a little unsure about your legs or just want more intensive training. You can easily take young children on a ski holiday, although it is advised that you don't let your child ski on their own until they are around 3 years old. Among other things, the child should be relatively confident on his or her legs, have the desire to be challenged and be ready to learn through the parents or a ski school.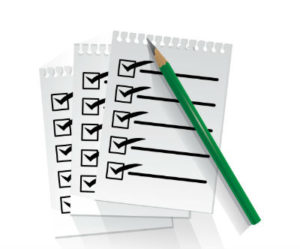 The complete packing list for your family ski holiday
It can be a good idea to know what you need to bring on a skiing holiday with children so that you don't carry too much that won't be used at all. Remember that you are going down for snow and winter, so it's all about warm clothes and good boots. Below we have compiled a packing list showing the most essential things you should bring on your skiing holiday.
The complete packing list
Not
Health card and/or blue health insurance card
Insurance number for your insurance
Ordinary clothes and boots
Ski/snowboard, ski boots and ski poles (if you have bought these in advance)
Ski underwear
Sunscreen and lip balm if needed
Sunglasses or ski goggles
Hat that can be under the ski helmet
Ski helmet
A small rucksack for drinks, snacks and essentials if you're going to be on the slopes for a long time
Ski pants, ski jacket, ski socks and ski gloves
Sweater or fleece for under your ski suit
Toiletries
Camera/mobile and included charger
If you are staying in a cabin/apartment, please check the travel voucher or contact the assigned staff to find out how much to bring from home. In some places you will need to bring your own bed linen, towel and various kitchen items.
If the kids are in need of ski clothes for the year's skiing holiday, read more here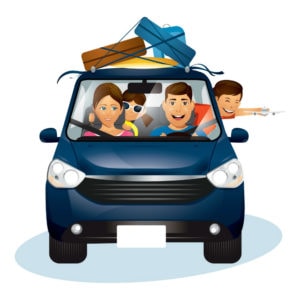 Great ideas to entertain the kids on the car trip, train ride or plane ride
It might be a good idea to find some entertainment for the kids if you're going on a driving or flying ski holiday. The journey can be long for the children, especially if there is a queue or wait along the way. So be prepared. Make the trip comfortable for both you and the children and let the holiday start when you leave home. We'll give you some tips on how to keep the children entertained, so that it's an enjoyable trip for you all.
Don't forget your favourite toy to take with you in the car, on the bus or on the plane.
Have any small gift surprises ready for the trip. This could be a small toy or something edible to keep the children entertained for a while.
If your child has a tablet, it could be great entertainment for some of the trip. Don't forget headphones so your child can listen to music or play games on the way.
For older children, audio books can be great entertainment. They can be downloaded to both tablets and smartphones.
Come up with some fun games for the trip. For example, you could have car banter for the drive. Here you can print out bank slips online from home and let the number plates of the different cars you pass or are overtaken by be the preferred numbers for the game. There could be a small goody bag for the winner.
Make sure you have some music from home. It can be in the form of CDs or music via a smartphone. Music can always boost your mood.
Also remember that it might be a good idea to bring some food, drink and small snacks along for the ride, as it can make the drive more manageable for both you and the kids. Also remember to take good breaks. It is important to stretch your legs and take care of toilet visits at the same time. If you prepare together for the holiday to begin when the car, bus or plane journey starts, you can leave stress and bad moods at home and look forward to this year's ski holiday with children.
https://startpakke.com/wp-content/uploads/2017/03/logo.jpg
0
0
Maria M
https://startpakke.com/wp-content/uploads/2017/03/logo.jpg
Maria M
2019-01-24 10:55:46
2019-01-29 08:11:23
Ski holidays with children - Go on a ski holiday with the whole family