Preparation is the key to a stress-free journey with baby. Here we've written a checklist, packing list and
advice for travelling with your baby.
Huskeliste: travel with baby
Summer holidays are booked and you're already looking forward to packing your suitcase with summer clothes and sunscreen and heading to your holiday destination.
Maybe it's your first time travelling with baby? Here we've written about what's important to remember when travelling with baby. See our packing list below.
Packing list when travelling with baby
We have tried to make it easier for you by writing a list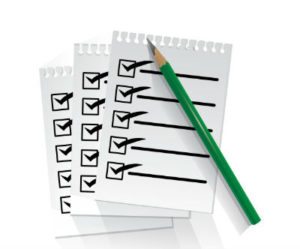 with everything you need when travelling with baby. Use the list as a checklist, or to see if you've forgotten anything.
 To the plane
Passport (your baby must have its own)
Health insurance cards - remember the blue one too - for the whole family
Children's panodil if your ears hurt when the plane takes off and lands
2 pacifiers (always good with a spare) and your favourite teddy bear
A small blanket or duvet
Biscuits, cucumber sticks and other good snacks
MME and feeding bottles if you bottle feed. This may be more than 100 ml. Check with your flight attendant.
2-3 cloth diapers
Tablet or smartphone with great and fun apps
Some new and exciting toys and a few books
Baby carrier for long walks to and from the gate. Or a small umbrella stroller
Diapers, wipes and changing mats
Waste bags
Extra set of clothes
Order a baby lift for the plane if your child is under 9 months old. Remember these go fast in high season.
For the holidays
Sunscreen for children. Factor 50 if you're going south. Read more about children and the sun here.
UV swimwear >>See large selection here
Beach animals and other toys for the beach >>Buy beach toys on offer here.
Feeding bottles if your child uses this
Infant formula
Small stroller or pram. Rent an airshell to protect the stroller during travel. >>See best umbrella strollers here.
Summer clothes and a thin windbreaker (depending on where you are going)
Bleer. If you want to make sure you have good, chemical-free nappies, bring your own. If your baby is small, you can get free nappies in the many baby starter packs. See all starter packs here. 
Cushion bag
Cremer. Fx cream for red bottom
Thermometer
Good advice
Remember that children don't have the same sense of time as us adults. They don't have the same concept of an hour being so and so long, so it's a good idea to bring lots of books and exciting toys on a long flight. Buy some new toys that your child hasn't played with before.
Bring new and exciting toys for the flight
Download fun apps for kids
Book your trip so you travel at a good time for baby's rhythm
Please bring an iPad or smartphone with good and fun apps.
Another good tip is to leave early to minimise stress. If you get stressed out first, it will quickly rub off on your child. As far as possible, exude calm and cheerfulness.
If possible, book a departure that fits in with your child's schedule. If you're flying long distances, for example all the way to Thailand, it might be a good idea to travel late in the day so your baby can sleep through the night on the plane. Book your trip from home at your leisure.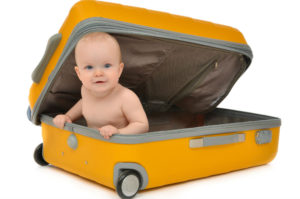 Travelling with baby - where to?
Make sure you choose a holiday destination where there are good facilities for families with children. For the little ones, you'll need a cot, high chair and maybe even a changing area in the room.
For the older children, it's nice that there are some activities for them. For example, a child-friendly pool, playground or play area. Here the children can have fun and play in a different way than they do at home.
Think about how long the flight must be. Travelling to Thailand with a baby is a long trip and you will need to prepare well for the flight. Find out from the airline what considerations can be made on the flight. If your child is not very old, it is often possible to get a lift they can sleep in.
For older children, it can be nice if they have their own seat so you don't have to carry him or her on your lap the whole time.
When can you travel with baby?
When it is a good idea depends of course on the circumstances. Sometimes it's not you who decides, but practical circumstances.
Either way, it's a good idea to wait at least 2 months after giving birth before travelling with baby. During this time, you need to rest. Your body needs to get back on its feet after giving birth, and it's important to have peace around your baby and family so you can concentrate on getting to know each other.
Remember toys for the flight
For the flight, it's a good idea to bring along toys for baby to entertain mini along the way. Buy something new and exciting that your child hasn't seen before. That way, the interest will last a little longer.
Choose a toy that doesn't take up too much space in your handbag, but still has many functions. For example, puzzles, books or some Lego blocks.
Relax - you're on holiday
A good tip when travelling with baby is to relax. It may sound obvious, but there's no point stressing about late bedtimes and long dinner rushes when you're on holiday. You'll get back into the swing of things when you get home. The more you relax, the more baby will relax too.
Bring a good pushchair for your holiday
If you want to bring your own pushchair on holiday, you can choose a small pushchair that folds up easily. See great umbrella strollers for travel here. There are several advantages to bringing your own pushchair on holiday.
The stroller is not worn and used by many others
You have chosen the stroller and it meets your criteria
The stroller is approved according to Danish legal requirements
Baby knows the pram as a safe place.
Wear UV swimwear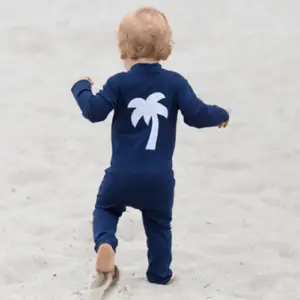 In Denmark the UV factor is rarely above 6, but in the south it can be as high as 8-10, which requires considerably more protection. At the beach, the sun's rays are extra strong as the water reflects them. That's why UV swimwear for children is a good idea when you're on holiday. Go for swimwear that covers as much of the body as possible, and slather on plenty of sunscreen where the suit doesn't cover. Buy UV swimwear for kids here.
https://startpakke.com/wp-content/uploads/2017/05/cover.jpg
352
1000
Maria
https://startpakke.com/wp-content/uploads/2017/03/logo.jpg
Maria
2018-05-03 13:14:54
2018-05-14 08:59:32
Travelling with baby? What to remember when travelling with baby