In August 2017, Name It launched a new, delicious baby package for new parents. The baby pack is free. The baby pack contains new clothes for your baby worth more than 300 DKK. The clothes are in the softest quality.
How to get the Name It baby pack
You need to order the baby pack online on the Name It website, and it can be picked up at your nearest Name It store 30 days before term or 30 days after birth.
The Name It baby pack includes a lovely soft bodysuit with a cute pattern, and a pair of soft trousers. Both are size 56, which is the size most babies start out wearing. The soft set of clothes fits both boys and girls, and is a really great set for a newborn.
Scroll down to see more about the package contents.
See all the best free baby packs here
What the Name It baby pack contains
In the baby pack you get a set of clothes in size 56. The set consists of a bodysuit and a pair of trousers, both in the softest quality.
A cotton bodystocking size 56
A pair of trousers in cotton size 56
The garment is very soft and elastic, and after a wash, it will be lovely against baby's soft skin.
Soft trousers with wide rubber band in waist and at ankles
The trousers are size 56, but can actually be worn longer, as you can fold down the edges to make them a little longer. Babies grow super fast, so it's worth it if they can wear the clothes for longer before they outgrow them. The wide elastic bands are extra good for little ones as they don't tighten anywhere and are comfortable even if baby is lying down to sleep in it.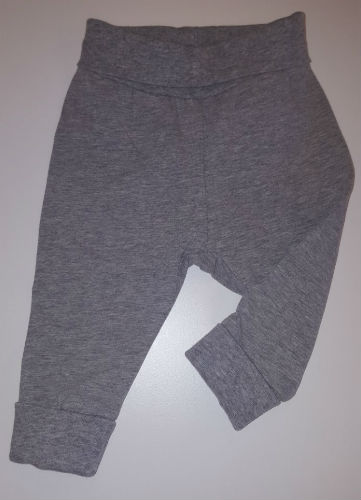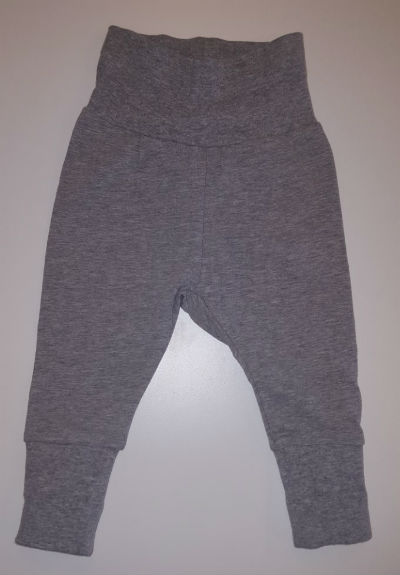 Soft bodysuit with press studs in the neck 
The bodysuit included in the Name Its baby pack has a nice, gender-neutral pattern. The fabric is soft and stretchy, and there are two press studs at the neck for easy on and off. A baby's head is big compared to its body, and it can be a bit difficult to dress a little one too tightly. So it's nice that the neck opening can be made bigger.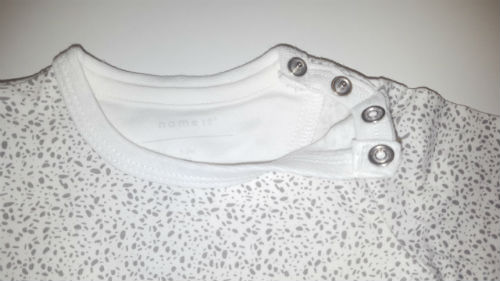 The fabric is very soft, and in very good quality. It is pure cotton, so it is easy to wash in the washing machine.
The pattern on the bodysuit matches the colour of the trousers provided.
Overall rating of the Name It free baby kit
At Startpakke we think that Name It has made a nice baby package which is nicely packed in a box with ribbons and cards. The baby pack is definitely worth ordering. Remember, you need to order it online and then you can pick it up at your nearest Name It store. It can be picked up 30 days before the due date, or 30 days after the birth.
https://startpakke.com/wp-content/uploads/2017/03/logo.jpg
0
0
Maria
https://startpakke.com/wp-content/uploads/2017/03/logo.jpg
Maria
2017-08-14 08:30:31
2017-08-31 09:50:06
Name It Baby Pack - See the delicious baby pack from Name It