Most children love modelling wax. It's fun to shape and play with the mass, and you can make whatever you want.
The modelling wax has great colours so you can make all sorts of things with the colourful modelling wax. To make play even more fun, you can use a host of different tools. Then there's no limit to what you can create.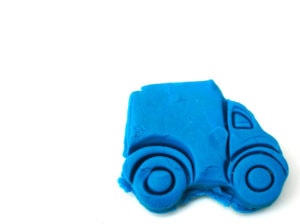 Playing with modelling wax is a great game for children as young as 1 year old. It's a great opportunity to get together and enjoy an activity.
Here we have gathered the most fun modelling wax set, available in many colours and varieties. Scroll down and see the best modelling wax sets for kids.
Environmentally friendly modelling wax
On this site we have carefully selected organic and environmentally friendly modelling wax. The modelling wax contains no harmful substances and is of course completely free of chemicals. In addition, they are produced in an environmentally friendly and responsible way.
Without harmful substances and chemicals
Without poison and odour
Easy to wash off
Easy to shape with
Environmentally friendly!
When the model wax is produced without harmful chemicals and other unpleasant additives, nothing happens if you happen to taste the wax. Fortunately, modelling wax doesn't taste good, so hopefully it doesn't invite you to replace lunch 🙂
When can children play with modelling wax?
From 1 year - with adult supervision
Children in the nursery take great pleasure in shaping the fun wax and it is educational for them to make fine shapes in different colours.
Model Wax Set: Cake Set 
Price 99 kr.
Free from poison and odour!
Make delicious and fun cakes with this modelling wax set. The set contains 5 jars of 28 grams each. You also get a roller, a modelling wax knife and fork, a piping bag and a plate to serve the cakes on.
Model wax set: ice machine
Price 169 kr.
Without poison or smell!
5 cans of 56 grams are included in the model wax set. Here you get a fun ice cream machine, so you can make fun and creative ice cream, puntet with all kinds of sprinkles. In addition to the ice cream maker and the modelling wax, small bowls are included.
Create beautiful 3D images from modelling wax
Price 149 kr.
Perfect as a gift for grandparents!
With this model wax set you can make 4 fun pictures with Bear and Friends from Djeco, all with 3D effect. The modelling wax air-dries, so the picture can be hung up in the children's room, or perhaps delight a grandparent with the masterpiece.
Ailefo: Organic modelling wax
Here, the first organic modelling wax in Europe is from the brand Ailefo, and it is sold at Sundleg. It is produced on Bornholm. It is available in several different sizes and price ranges.
100 % organic
100 % food approved raw materials
No perfume or parabens
Tested and approved!
The organic modelling wax is made exclusively from organic ingredients. In the development of this model wax, the Kemilex guidelines and the Asthma Allergy Association have been taken into account.
Buy organic modelling wax easily here
Model wax without additives
The model wax is so pure that it can actually be tasted. Nothing happens to it. Fortunately, however, the model wax does not taste
well, so baby isn't tempted to eat it all.
The special organic plant oils mean that Ailefo organic modelling wax feels very soft. Even the smallest hands can easily knead and play with the modelling wax.
The colours are also completely 100% natural and the packaging environmentally friendly!
Model wax set with princesses
Price 99,95 kr.
From 3 years
Fun box of modelling wax sets to make little princesses or other exciting characters. The modelling wax from Djeco is good quality and easy to wash off your fingers after use.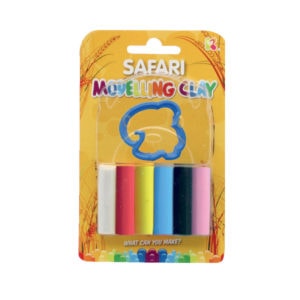 Cheap model wax set - only 17,95 kr.
If you don't want to fork out the big bucks, here's a great modelling wax set for you to consider. It doesn't cost very much and the kids are sure to have fun with the fun "sausages", in different colours.
0,5 kg. modelling wax in natural materials
Price 69,95 kr.
Completely free from harmful chemicals!
Here you get a lot of modelling wax for your money. Half a kilo of fun wax in 8 colours: white, yellow, blue, red, green, purple, grey and black. The modelling wax is very soft, making it easy for even the smallest children to shape and play with.
Model wax set: starter set
79 kr.
Toxic - and odourless
Here is a good set, as the first model wax. It contains 6 cans of 56 grams, 12 moulds, 2 stencils with patterns and a machine to press out modelling wax moulds.
In this package with both wax and tools, it's ready to start playing!
Why model wax is a good toy
Model wax is a good game for several reasons. First, it appeals to children's imagination. They can create whatever they want with the sticky mass. In addition, the modelling wax has different colours, which of course stimulates the sense of sight and helps the little ones to distinguish the colours from each other.
The model wax is shaped with the hands or tools. It strengthens and develops fine motor skills, and besides that, it stimulates the sense of touch when children touch and shape the sticky mass.
Appeals to the imagination
Colour recognition
Strengthens fine motor skills
Stimulate the sense of touch
Playing with modelling wax is a fun activity that is also popular in nurseries and kindergartens. Children love it and find it fun to participate.
How to make modelling wax
Making modelling wax yourself is both easy and cheap.
Making modelling wax yourself is a fun and enjoyable project that juniors will no doubt love. On a wet rainy day, it's the perfect activity. You will need:
A pot
A spoon
5 dl. organic wheat flour
3 dl. fine salt
2 tbsp. oil
2 tablespoons citric acid (available in Matas)
5 dl. water
Fruit color as needed
First, mix the flour, salt, citric acid, oil and water in the pan. Heat the mixture and stir thoroughly with a spatula. You can also use a hand mixer with dough hooks. When the modelling clay has thickened, remove the pan from the heat.
Then take the mixture out on the table and knead it thoroughly.
You can then add fruit colour if you like.
Source: Experimentarium
Useful knowledge!
The model wax can be kept for up to 3 months if stored in the refrigerator in a closed bag. You can taste the model wax - but the taste is debatable - according to Experimentarium 🙂
https://startpakke.com/wp-content/uploads/2017/03/logo.jpg
0
0
Maria
https://startpakke.com/wp-content/uploads/2017/03/logo.jpg
Maria
2017-07-18 07:04:34
2017-08-23 12:31:08
Model Wax | Fun model wax set for kids