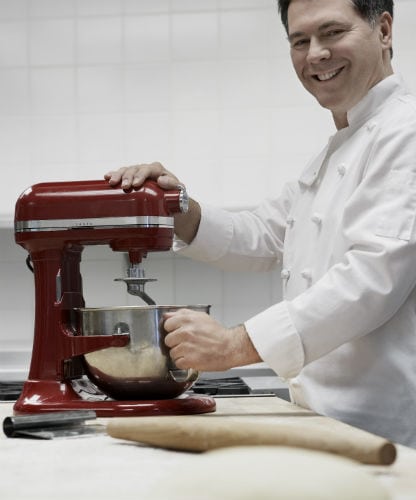 Here we've looked at a range of kitchen appliance tests, and rated the best kitchen appliances from the most popular brands, such as KitchenAid and Kenwood.
A food processor is and will be one of the most popular kitchen appliances for the home. A food processor is a huge help, and quickly becomes indispensable for essential parts of cooking and not least when you need to bake your own bread. According to the Danish Consumer Council, a food processor can be used for bread, rye bread, whipping and even mousses and souffles (use a folding hook).
What makes a food processor so useful in a kitchen is also the ability to add more elements. Blenders, meat mincers, pasta makers and much more can be added to the machine, allowing it to be used for even more. Beyond the basics, you can add even more for quite cheap. A good kitchen machine will therefore quickly become an indispensable base in your kitchen.
See the best kitchen appliances and kitchen appliance test further down in the text
However, if you are considering investing in a kitchen machine, there are several pitfalls to be aware of. That's why we've written about what you should look for before you buy. Please note that we do not carry out tests, but place emphasis on product descriptions and external tests.