If you need a new duvet for your child, take a look at Kapok baby duvets or Kapok junior duvets. These duvets have a number of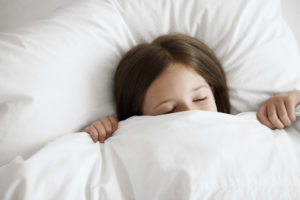 unique properties, as they are filled with fibres from the Kapok tree and covered with organic GOTS certified cotton.
Kapok baby duvet and junior duvet
A kapok baby duvet or junior duvet is a luxury duvet when only the best will do.
Kapok is a legume harvested from the kapok tree, which can resemble a palm tree. The plant that grows on the outside of the pod is used to fill duvets, pillows and mattress toppers.
All duvets with kapok fibres automatically adjust to the temperature
All Kapok duvets are also all-year duvets - they automatically adapt to the climate and temperature. A great duvet if you quickly get too cold or too hot when sleeping.
What is kapok fibre?
The fibres are taken from a kapok tree, which looks a bit like a palm tree. The seeds look like the picture, from which the natural fibres can be extracted. No chemicals or other harmful substances are used in the manufacturing process. The material is therefore 100 % organic.
Kapok fibre is a sustainable product as it grows on trees and keeps coming without the tree having to be cut down or otherwise damaged.
Because it is a natural material, kapok fibres are temperature-regulating, hypoallergenic and antibacterial. Duvets with these fibres, e.g. from Cocoon, are a bit more expensive than other duvets, but in return the duvet has unique properties.
The brand Cocoon makes the most delicious products with kapok fibres. Kapok baby duvets, Kapok junior duvets, Kapok adult duvets as well as top mattresses, pillows and roll mattresses with the delicious Kapok fibres.
But what makes kapok fibres so special? Read more about this below ↓
Unique advantages of kapok fibres
- Insulating and temperature regulating
- Anti-bacterial
- Hypoallergenic
- Extra breathable & moisture wicking
- 100% organic
- Sustainable
- Pure natural fibres
- Ideal for allergy sufferers
Kapok duvets are especially suitable for allergy sufferers, vegans, organic people and people who tend to sweat a lot at night.
Kapok baby blanket
Available in size 70 x 100 cm.
And size 80 x 100 cm.
The Kapok baby duvet is very comfortable for baby to sleep with. In addition, it is hypoallergenic and temperature regulating. The filling is only the organic kapok fibers, while the bolster is 100% organic GOTS certified cotton. It can be washed at 60 degrees. A great duvet to tuck your baby into.
Kapok mattress for cot
Size 60 x 120 cm
A roll-up mattress is a great idea for baby. A kapok roll mattress is easy to take off and wash if there has been an accident, or just to maintain a healthy hygiene in the baby bed. The roll mattress can be washed at 60 degrees. As it is filled with the delicious and natural kapok fibres, the roller mattress is 100 % organic and also environmentally friendly and hypoallergenic.
Kapok baby pillow | flat pillow for baby
Available in size:
40 x 45 cm
35 x 40 cm
25 x 35 cm
The first pillow should be fairly flat so that baby doesn't lie too high on it and risk getting a sore neck. The nice kapok fibres are really good in a pillow as they help baby to lose heat if he or she is too hot. Conversely, it won't cool down if baby gets cold. A really great Kapok baby pillow that is hypoallergenic, organic and sustainable like all other Kapok products.
5 tips for choosing a baby duvet
What to look for when choosing a baby blanket.
When you're looking for a new duvet for your little bundle of joy, it obviously needs to be the best baby duvet. Before buying, you should consider the following:
1) Should it be a temperature regulating baby duvet?
See if you can find a temperature-regulating duvet. This will help your baby get rid of the heat, even if he or she is hot. If your baby is cold, a temperature-regulating duvet will keep them warm. Such a duvet has a quality filling that is nice to sleep with and comfortable for baby.
2) Look for a hypoallergenic baby blanket
There are great benefits to choosing an hypoallergenic baby duvet. Kapok baby blanket is both hypoallergenic and organic. Advantages of an hypoallergenic baby duvet:
The duvet does not collect dust (dust is food for dust mites)
Dust mites cannot live in the duvet
The risk of the child developing allergies later on is reduced
Baby gets the best possible conditions in his bed
3) Organic baby duvet - chemical free
For a baby duvet to be called organic, no chemicals must have been used in the manufacturing process. Kapok duvets consist of the 100% natural kapok fibres, and are therefore organic duvets.
4) Remember the bedding
Remember to buy bedding for the baby's cot. At Dreams for Kids, there are many cute bedding sets to choose from. Here you will find bedding from Småfolk, Sebra and Soft Gallery, among others. See them all here.
5) When can baby use a pillow?
As a rule, babies can use their pillow from around 1 year old. This is because the pillow poses a choking hazard to small babies who cannot yet turn themselves. Read more about this here.
Kapok junior duvet
Here we have highlighted junior duvets and junior pillows with kapok fibres.
Kapok junior duvet
Available in size:
100 x 130 cm
100 x 140 cm
A lovely junior duvet for the child who has outgrown their baby duvet. The duvet is filled with the natural kapok fibres from the kapok tree. The Kapok junior duvet is 100 % organic and sustainable. This junior duvet is a year-round duvet as it automatically adjusts to the temperature of the room. A wonderful duvet that you can tuck your child into with a clear conscience. It is hypoallergenic and breathable.
Kapok junior cushion
Available in size.
45 x 45 cm.
38 x 55 cm
Junior pillow for children who have outgrown their baby pillow. The junior pillow is great for children to lie on. It has kapok fibres, so it's anti-bacterial, organic and hypoallergenic. A really good choice of junior pillow for your child.
4 things you need to know about junior duvets
Answers to 4 questions about junior duvets.
How big is a junior duvet?
The size of a junior duvet is usually 100 x 140 cm. This means that it is about twice as long as a baby's duvet. These are the standard measurements, but there are some junior duvets that have other measurements. Always check this before buying bedding for the duvet.
Junior duvet - when?
It varies a lot when you switch to a junior duvet. You have to look at how big your child is, and not least whether he or she seems happy with their duvets. Immediately, children should not change to a junior duvet until they are 7-8 months old and can turn around themselves. A junior duvet is obviously bigger than a baby duvet, and can therefore quickly become too heavy for a small child who can't get it off by himself if it gets too hot.
What is an hypoallergenic duvet?
Dust mites do not thrive in an hypoallergenic duvet. Always check if the junior duvet is hypoallergenic before you buy it. The most important thing is that the duvet can be washed at 60 degrees, as all dust mites die at this temperature.
Buying a used junior duvet - is it a good idea?
It is recommended that duvets and mattresses are purchased new. This is because they become less resistant to dust mites over time. Therefore, it is a good idea to buy the duvet from new.