In 2018, Lent falls on 11 February. Many children love their carnival costume, where they get the chance to dress up as a famous character or maybe an animal.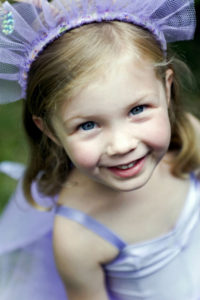 Many nurseries, kindergartens and schools hold Shrovetide on the Friday before the weekend, 9 February. For this occasion, the children are dressed up and have to beat the bushes. If you need inspiration for this year's Shrove Tuesday costumes, read on.
Scroll down and see great carnival costumes for kids
Here you can buy nice costumes for carnival
At these retailers you can buy carnival costumes for children
Fireman Sam costume
Fireman Sam is known and loved from Ramasjang. For Carnival, the child now has the opportunity to be Fireman Sam himself with this great Carnival costume. The set includes parts for Fireman Sam's uniform. Then all that's missing is the dog patrol!
Batman carnival costume
If you need a cool costume for Halloween, this Batman costume could be the right choice. It comes with both a mask and cape, so your boy or girl can really put on the town.
Be a giraffe rider for carnival
This fun costume is a little out of the ordinary. The child gets to be the rider of the giraffe, which makes for a really fun effect. The costume has a good fit, so it can probably be worn for years. You can buy the carnival costume at Lirumlarumleg, where you will find many other great costumes.
Nice butterfly costume
An easy but festive carnival costume where you get to look like a nice butterfly. Even dressed up, your child can easily move around and play as usual. The costume consists of a skirt, butterfly wings and a wand. The perfect costume for the butterfly-loving child.
Cute little bee
A classic and always cute carnival costume for children. This little bee is a great fit, and can most likely be worn for years to come. The bee is of course striped, and then there are funny feelers on a hairband for an extra touch.
Celebrate Halloween as Cinderella from Disney
Nice dress for the girl who loves the Disney story of Cinderella from Disney. The dress is in a nice blue colour and has a picture of Cinderella on the front. The dress is available from size 5 - 7 years.
The little bride
Some women say they've been planning their wedding since they were a little girl. Such a type will definitely love this costume, where you are a little fancy bride in a beautiful wedding dress. The dress comes with a veil, so you can play a beautiful and special bride.
When is it Shrove Tuesday?
Shrovetide does not fall on a specific date each year, but always falls seven weeks before Easter. It can therefore be between 1 February and 7 March. In 2018, it's Shrove Tuesday, February 11. It's on this date that there's a tradition of children dressing up, kicking the bucket and then running around knocking on people's doors and singing songs in the hope of getting spare change in their pockets.
Shrovetide is my name,
I want buns.
If I don't get any balls,
I'll make trouble.
Shrovetide is my name
balls in my stomach.
If I don't get any balls,
I'll make trouble.
Why do we celebrate Carnival?
Most people actually know why we celebrate Carnival. Nowadays, Shrove Tuesday is children's day, but originally it was a celebration where adults dressed up and partied with lots of food and drink. The celebration was a prelude to Lent, and actually has its origins back in the Middle Ages. Back then, the Feast of Lent was also a symbol and marking of the farewell to the dark season, and a welcome to spring and the bright season. Originally, Lent was a prelude to Lent, and thus has its roots in a Christian tradition.
Source: Kristendom.dk
The classic costumes for carnival
Shrovetide is a wonderful occasion where children get to dress up and play a different role. Shrove Tuesday is usually full of princesses and superheroes, but there are often creative touches in between. If you're up for it, you can make your child a Halloween costume. This is a real opportunity to be creative, and perhaps cater to your child's special or fun costume request.