Enjoy a day at home, or do something that doesn't require you to follow a strict agenda. On this page we've put together a small selection of ideas for what to do in the autumn holidays when you need to slow down.
Go to the forest
A walk in the woods is free! You can go to Boserup forest if you want to be close to Roskilde. In autumn there are many things to find in the forest floor.
The beautifully coloured fallen leaves are an obvious place to investigate, and there may also be nuts and other things on the forest floor for you to pick up.
You are welcome to take things home from the forest. You are free to take home what you can fit in a basket.
Make your own modelling wax
Playing with modelling wax can take a long time. It's a fun and creative game that kids enjoy. You can easily make your own modelling wax - a super fun and enjoyable project! Modelling wax can be made with ingredients you almost always have around the house.
5 dl. wheat flour
3 dl. fine salt
2 tbsp. oil
2 tablespoons citric acid (available in Matas)
5 dl. water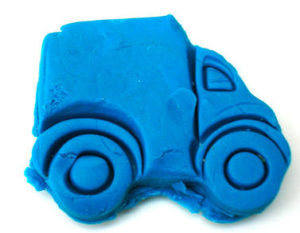 How to do it
First, mix the flour, salt, citric acid, oil and water in the pan. Heat the mixture and stir thoroughly with a spatula. You can also use a hand mixer with dough hooks. When the modelling clay has thickened, remove the pan from the heat.
Then take the mixture out on the table and knead it thoroughly. Add fruit colour if you like or play with the wax as it is!
Carve a lantern from a pumpkin
There's hardly a better time than the autumn holidays to carve a lantern from a pumpkin. It's a fun and enjoyable activity for children and adults alike. However, it's best if you can do it outside, or spread newspapers on the floor. It can get a bit gritty!
You will need
A pumpkin
A sharp knife
Paper
Sprittusch
How to do it
Start by cutting a "lid" in the pumpkin. It should be big enough to fit a hand and a spoon in, and scrape out all the guts. .
Draw a face on paper or on the pumpkin itself
Now it's time to get creative. Draw the pumpkin's face either on paper, or on the pumpkin itself. The lines shouldn't be too close together - it won't stick.
Cut out with a knife
Now it's time to cut out the face. Here you need an adult to control the knife, as it can easily slip on the slippery pumpkin.
Brush with atamon and water
Unfortunately, the pumpkin spoils quickly, especially if you don't have the possibility to store it outside. You can delay this process by brushing it with a mixture of atamon and water.
Put a candle in the pumpkin and enjoy its (un)cosy face on the dark evenings to come!
https://startpakke.com/wp-content/uploads/2017/03/logo.jpg
0
0
Maria
https://startpakke.com/wp-content/uploads/2017/03/logo.jpg
Maria
2018-09-27 10:49:09
2018-09-27 10:57:16
Slow down - quality time with the kids in the autumn holidays