A 2 year old has become more motor stable and loves to run and jump around. Something exciting needs to happen and the child needs to be challenged in his play, whether it is quiet or active play. At this age, some games are still the same for girls and boys, but in some children you start to see some differences. You can see that the games are becoming more and more gender-specific and from now on the child will start to take an interest in playing with others. Whatever toy your child finds interesting, the most important thing is that it is fun to play with. Toys for boys 2 years old are toys such as building blocks, train sets, musical instruments, puzzles, cars, toy cars, painting and drawing etc.
We'll be providing inspiration for great boy toys 2 years old, so there are great gift ideas to pick up. We'll have ideas for both creative and active play toys. The boy toys we mention are all something that you can spend time on with your child, so you can have some good and fun times together. Read more about boy toys 2 years below.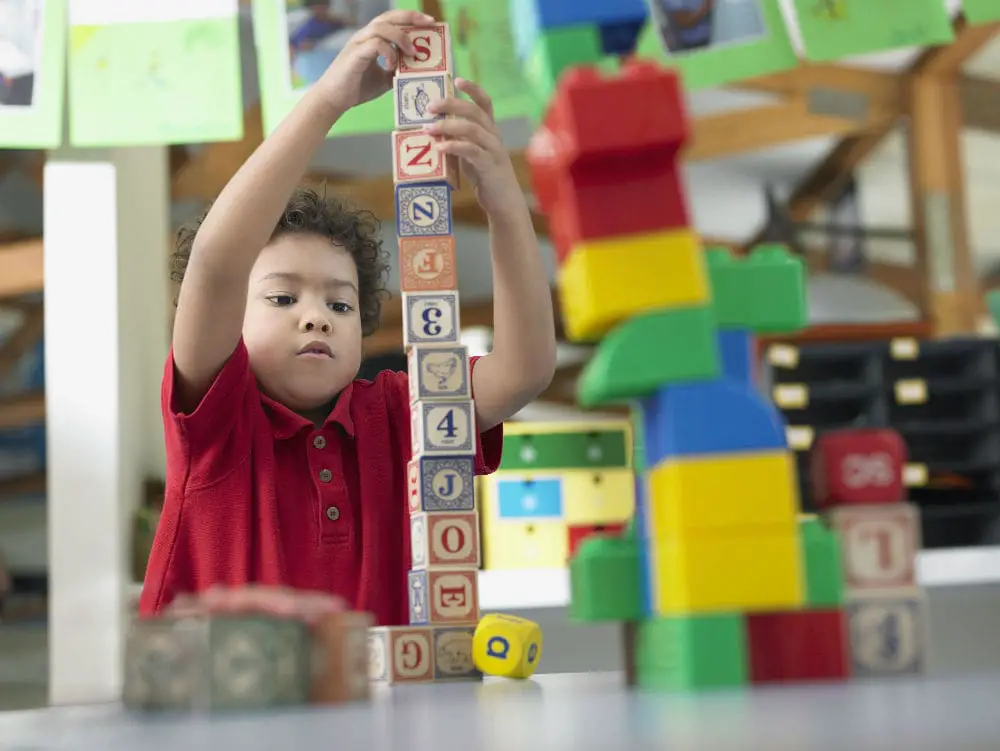 Good boy toys 2 years - Good gift ideas
Below we've listed some ideal gift ideas for 2 year olds, so you can get inspired for this year's Christmas gifts. We've chosen boy toys that challenge your child's fine motor skills as well as their balance. This means that we have selected toys for the 2 year old with different interests. See the cool 2 year old toys below.
                                                           BRIO "My first train"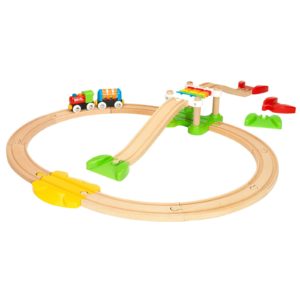 Nice train set from BRIO that should be part of the boys toys 2 years. Here, the child can play locomotive driver and ride the train over and under the beautiful bridge with rainbow colors. There are many different ways to put the train tracks together which gives the play endless possibilities. Here, only the child's imagination sets the limits. The included train carriage has a cylinder that rotates when the carriage itself is running. The cool thing about BRIO is that the child can wish for different train tracks and they can all be put together in a criss-cross fashion. Super nice gift idea for the 2 year old child. BRIO "My first train" can be found at the retailer LirumLarumLeg here.
Puky racing bike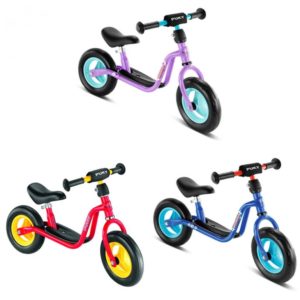 Smart running bike that is ideal for the child who likes to challenge motor skills. The bike is perfect for the child to practice the transition to a regular bike. This Puky treadmill has foam tyres, which means they are puncture-free. There's a safety handle and mouth guard so your child won't knock their teeth in a fall. The running bike is good for all kinds of terrain and thus perfect for boys 2 years. The running bike from Puky is available in blue, red and purple and can be found at the retailer Children in Balance here.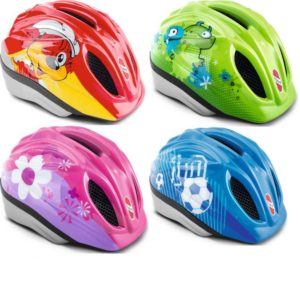 If the bike is purchased, be aware that the 2-year-old child may still be unsteady in his movements. Therefore, you should invest in a bike home for your child. At Children in Balance you can find a nice bike helmet for the smallest, so that the child can be properly protected in case of a fall. See more here.
Puzzles with sound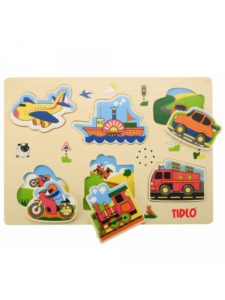 Nice puzzle with sound representing different means of transport. Here the child can hear the sound of the means of transport where the piece is put down correctly. There is an aeroplane, a mortar bike, a ferry, a train, a car and a fire engine. Super fun boy toy 2 years, where the child has the opportunity to practice hand-eye coordination. The child can learn the different sounds and repeat them on their own. Find the transport puzzle or other fun puzzles at the retailer Only4Kids here.
                                                           LEGO DUBLO
LEGO is an ideal toy for children of all ages. LEGO DUBLO is for the youngest children and is a great toy to challenge your child's fine motor skills. It is also possible to practice and learn the names of the different characters. With this LEGO DUBLO Jungle, there are 86 pieces and 2 characters. Here you can practice with the child the name of the different animals and help build a temple or trees out of the bricks. It's ideal for boys aged 2, as the child gets to use their imagination and practice their dexterity. See all the different LEGO DUBLO at the dealer here.
Guitar from B Toys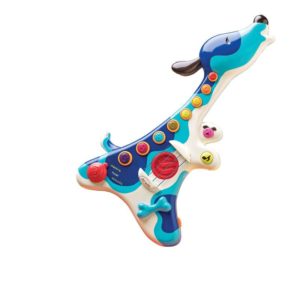 Cool guitar with 3 playing modes such as acoustic, electric and a howling dog. There are lots of fun buttons for the child to press and the opportunity to create their very own concert. Many children aged 2 are very music loving and like to move. This guitar is super boy toy 2 years, for a rhythmic little guy who loves to explore. With this guitar there are for many hours of fun. It really is a great gift idea. Find the cute guitar from B Toys at the retailer LirumLarumLeg here.
                                                     Play kitchen from Hape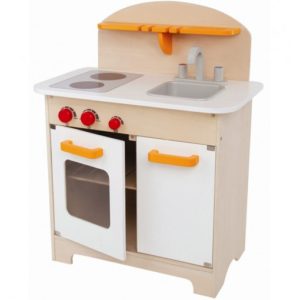 Super smart wooden play kitchen with an oven, two hobs and a small sink. The kitchen has nice details and is in really good quality. Ideal gift idea and as a boy's toy for 2 year olds. Both girls and boys like to imitate adults at the age of 2. By using this play kitchen, they get a sense of reality and can even use a lot of imagination for a super good game. This nice kitchen will fit both nicely in the children's room or as part of the play area in the living room. See this or other great play kitchens at retailers Sundleg here.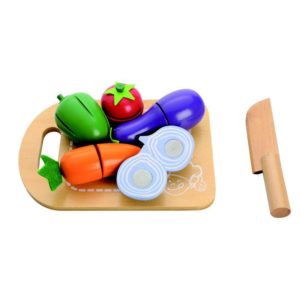 A play kitchen should, of course, contain real-life play food so that the child can get the real feel of cooking. There is a wide variety of play food to choose from and much of it is now made of wood. This makes the toys extra durable and incredibly realistic. See the wide range of play food at the retailer here.
                                                     Chalk and magnetic board from Viga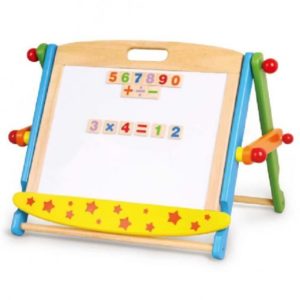 Cool chalkboard where on one side there is a chalkboard function and on the other side there is a magnetic chalkboard for you. Includes whiteboard tus, chalk, magnetic letters and a sponge. Even if the 2 year old child is still too young to write and count, you can easily start exercising the child's creative side. With this clever whiteboard, your child can draw as crazily as he likes, as you can just wipe it all out again and start again. It's also a great way for the child to learn how to draw within the framework. You can easily spend some quality time together as a family here. Super gift idea and obvious boy toy 2 years. Find the smart chalk and magnetic board at the retailer Sundleg here.
https://startpakke.com/wp-content/uploads/2017/03/logo.jpg
0
0
Maria M
https://startpakke.com/wp-content/uploads/2017/03/logo.jpg
Maria M
2017-09-15 12:07:12
2017-09-15 12:07:12
Toys for boys 2 years - Good toys for boys 2 years