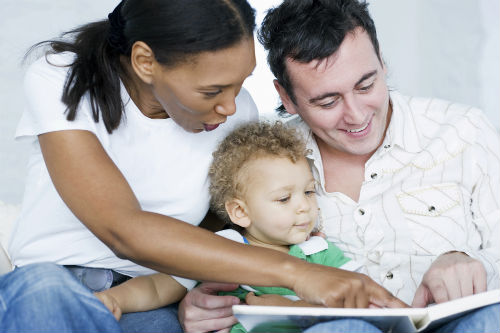 Reading books is one of the best and most enjoyable things you can do with your child. In fact, reading aloud can give your child the best conditions for good language. Read why here.
The world is made up of words, and when we can express ourselves clearly and with nuance, we are more easily understood by those around us. Let your child read books to children, and read lots of books, right from the start. Then the interest in words will come naturally.
What your child learns from reading
When you read a book together, your child learns many things at once. Listening to the nuances of the language, looking at the pictures and linking them to the words are among the most important.
A wealth of new words
To keep your attention on one thing
You do something together
Getting better at using words in play
Reading together is a good habit you never outgrow
Books for children
If you want to buy some good books for children, they can be bought cheaply either in a bookshop or online. If you buy books for children online, the price will often be a little lower than in a shop. Of course, you can also borrow books for free from the library.
At Saxo they have a great selection of books for children. Including a variety of cardboard books for the very young.
Join your child in a book club
Being a member of a book club has several advantages. You can buy books at a cheaper price than the publisher and you can be offered books suitable for his age. Membership of the Gyldendals Children's Book Club is free, but this may vary. Read more about Gyldendeldal Children's Book Club.
If you choose to join the Gyldendals Children's Book Club, you can either choose from 3 free baby packs, or you can buy 2 great books for children if your child is no longer a baby.
Every month you will be offered to buy the "book of the month" at a cheap price. You have 8-10 days to opt out of the book of the month, otherwise it will be delivered to your address. A great way to get the best books for kids.
The only commitment you make is to buy 2 books during the first year of your membership.
>>Click to read more about Gyldendals Børnebogklub's free baby packs.
A wealth of new words
In the books there are lots of pictures that you can look at together. Point to the pictures, say the words over and over, and your child will
Keep your attention on one thing
It's healthy to sit still and concentrate on a single activity together. Keeping your attention on one thing is something we have to learn, and you can't just be expected to do it without practice. Reading aloud is a good way to get started.
For very young children under 2 years old, 5 minutes is enough. But you can still read a small book.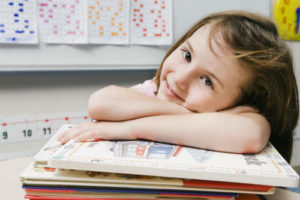 You do something together
Being together to read a book strengthens your bond and attachment. It's a great and enjoyable way to do something together.
Play and reading go together
A child who plays well reads well. The two things are linked. When your child knows what a ball is, and has thrown and played with it, she finds it easier to learn the word "ball". When she sees the picture of a ball in the book, the word will stick faster.
Create a good habit
Reading books is wonderful, and a habit that is good to take with you for the rest of your childhood, and throughout your adult life. You are never too young or too old to read, and you will never run out of reading material.
Here are the 3 best books for children
We have found 3 of the best books for children. They're both educational and fun, and sure to be a hit.
All books are sold at Saxo. 
Read aloud with Plet - ten stories with Plet and his friends by Eric Hill
10 funny stories where Plet has fun with his friends.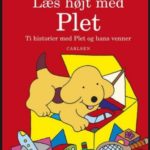 With their clear illustrations, the spot books are a classic in many children's book collections.
99,95 kr.
My First Dictionary by Felicity Brooks
In this fun book there is plenty of opportunity to learn lots of new words.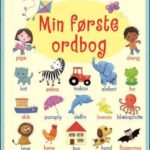 The book contains no less than 270 words! The words are divided into fun and familiar topics such as farm, body, food and colours.
99,95 kr.
Halfdan's ABC by Halfdan Rasmussen
Classic children's book with letters, and lots of great illustrations. The book has been loved for many years, and there's a reason for that. It was written by one of the most popular poets in Denmark.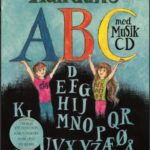 Each letter is presented with a poem and accompanying drawing. A great way to teach your child about words and letters. A music CD is also included.
199,95 kr. Buy here.
https://startpakke.com/wp-content/uploads/2017/05/1693091-2.jpg
333
500
Start package
https://startpakke.com/wp-content/uploads/2017/03/logo.jpg
Start package
2017-05-11 12:14:16
2017-08-23 12:21:12
Books for children | Why you should read to your child