Cute pictures for the children's room are really pretty. If you want your child's room to be updated with cute and decorative pictures, check out this section. We take a look at the most popular and beautiful posters and pictures that will adorn your little one's room. Read on and get inspired by different pictures for your child's room.
When it comes to finding the right picture for your child's room, you probably think it's important that it matches the decor, but also that it's fun for your little one to look at.
There are really many different kinds of pictures and posters for the children's room, and they all have different styles. On this page, you can find inspiration from the different images, so hopefully you'll find just the right picture for your child's cosy room.
Decorate with pictures
While pictures in the nursery are great, children's pictures can actually create a cosy corner for baby or child if he or she is sleeping in your bedroom. So you can quickly create a cosy little corner for your child.
Not all pictures for the children's room are full of bright colours and lively characters. You can easily get more stylish pictures for children in pastel colours and more subdued motifs. But still fun for your little one to look at.
Explore the images we've selected here and find just the right ones to make your child's room extra cosy!
Cute crocodile from Soft Gallery
This poster from Soft Gallery is both cute and fun for kids to look at. At the same time, it's not too loud in the decor, so it will fit in almost any child's room.
The crocodile will look great in both a boy's room and a girl's room.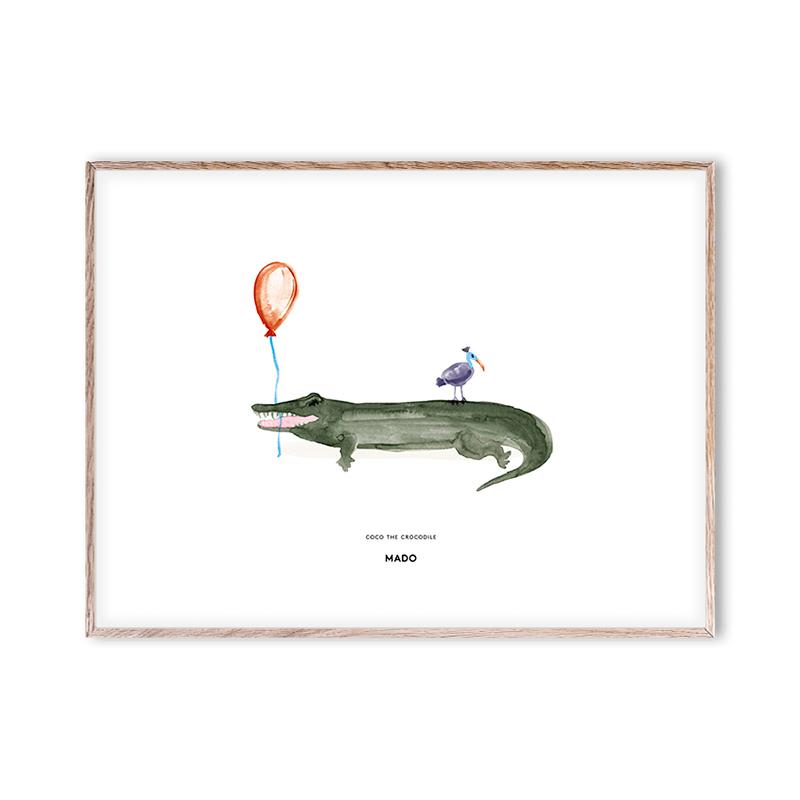 Cute butterfly - picture for children's room in pastel colors
The new posters from Soft Gallery are almost unbelievable. Here we see a cute butterfly in pastel pink colours, which would be a really cute image for a girl's room, and especially if the room has similar colours elsewhere in the decor.
The butterfly is fun for little ones to look at, and it's also a nice picture for adults to enjoy too.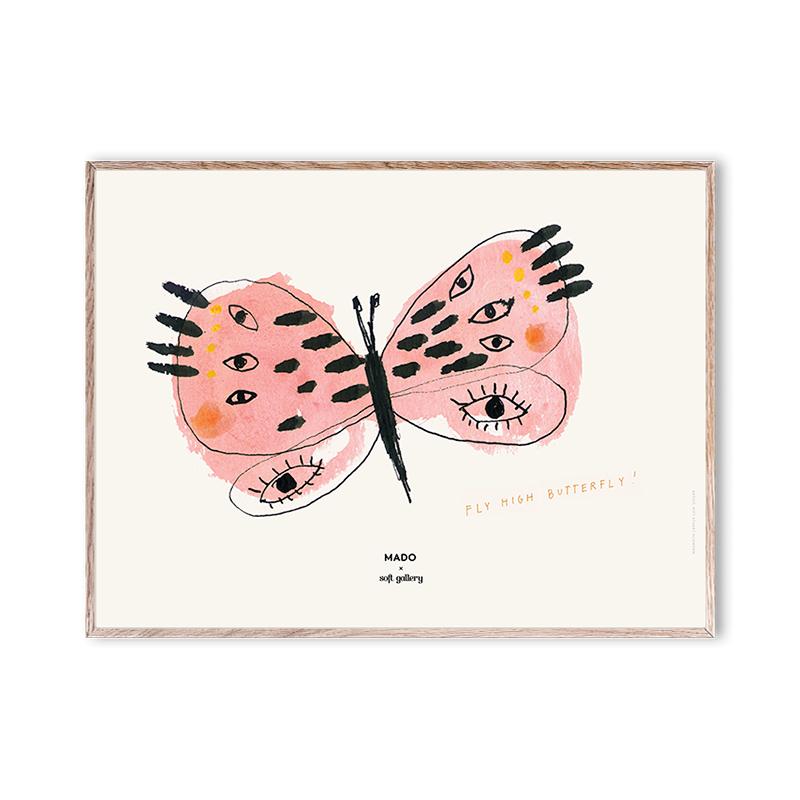 Cool dinosaurs
Many children love the beautiful prehistoric animals that once lived on Earth. Here are various dinosaurs from the Jurassic period The animals are drawn with big eyes, so even the youngest children's eyes will be captivated by this fine poster.
It is from Sebra and can be bought at Lirumlarumleg.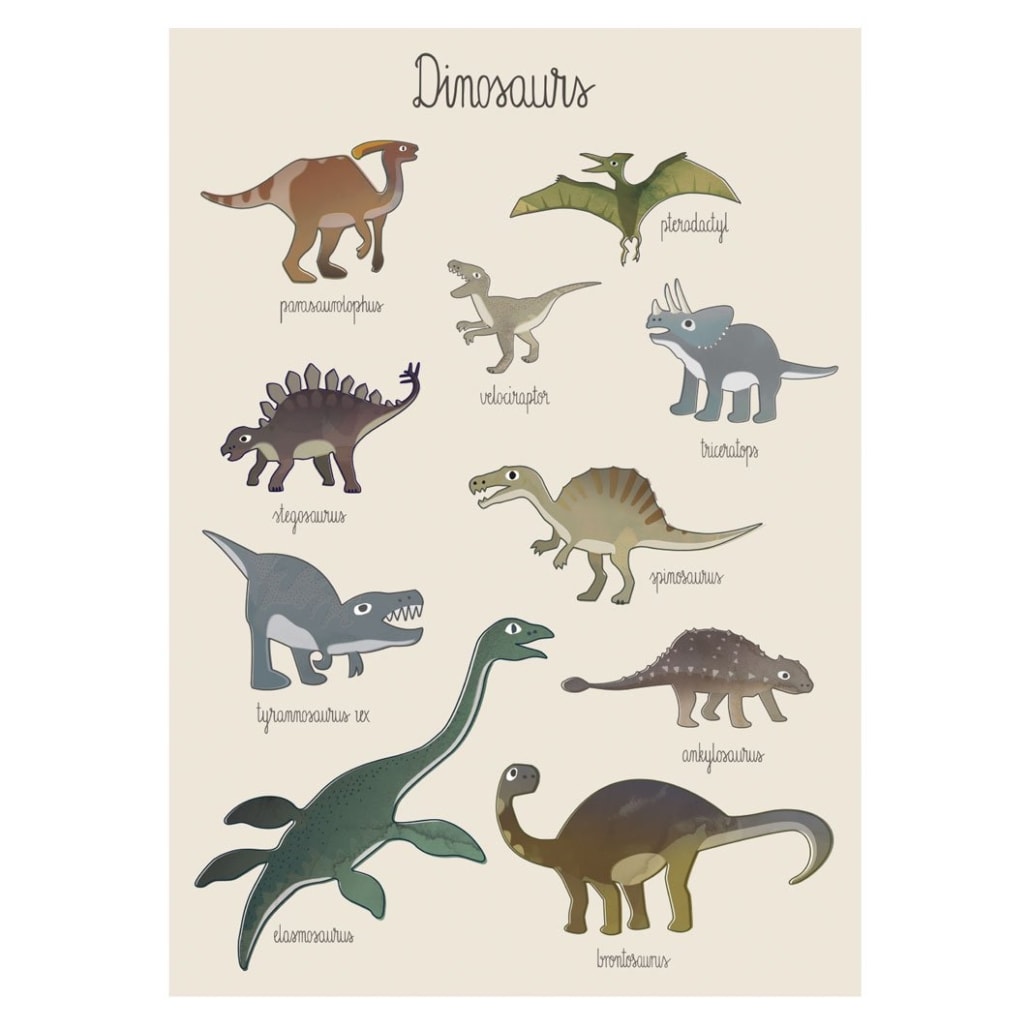 World map
Teach your child about the whole world with this colourful world map. The map features small pictures of what's in different parts of the world, so there's plenty of opportunity for good conversation and learning.
Cute lioness and lion cub
A beautiful symbol of a mother's love for her child - as well as being a nice picture for little ones to look at. You can also choose the same motif, but with other kinds of animals, for example a rhinoceros or elephant. See all editions here.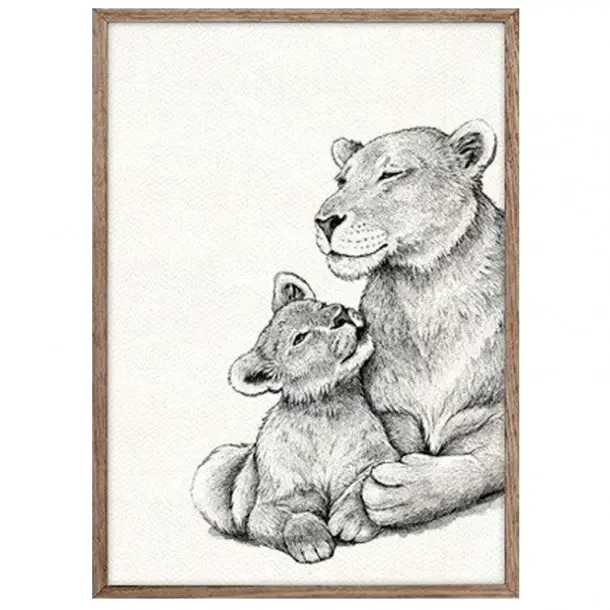 Nice picture of Swedish designer
This very special, fairy-tale image was designed by Swedish Mrs. Mighetto. You can dream yourself away when you look at the picture, which seems to tell an imaginative story.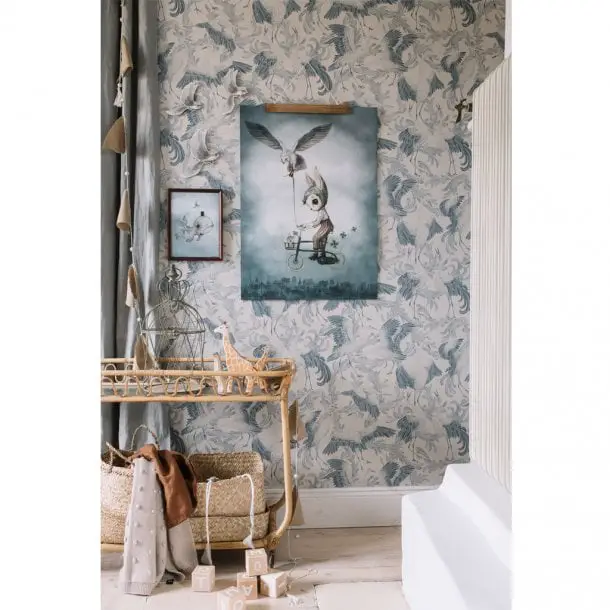 Princess wallsticker
Wallstickers for kids are a perfect way to get some pictures for the kids room, but without it having to be either fussy or expensive.
No need to hammer an image. Simply stick it to the wall, or it can be attached to a piece of furniture. Cheap wallstickers are brilliant for the kids' room.
Silly animals - wallstickers for kids
Cute, fun silly animals that will decorate any room! Shown here in colours that will suit most boys' rooms.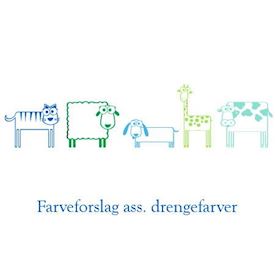 Cute pictures for the kids room
Not only are pictures cute for little ones to look at, they are also help to make the decor more attractive and cosy.
A picture on the wall helps to create the space and the atmosphere in it. Did you know that small newborn babies can actually only see the brightest colours, and are especially looking for light? The little one will therefore try to look at the picture immediately.
Pictures on the children's website underline the interior
It's fun for even little ones to look at
Pictures provide opportunities for instructive conversations
Later, the photos provide good opportunities for good talks, and educational conversations between you and your child. For example, a picture of a world map provides an opportunity to talk about many different topics.
For such a picture, the child might ask; Where is Denmark, what city do we live in, where do giraffes live and so on.
Many advantages of posters and pictures
Luckily, putting up pictures in your child's room doesn't have to be expensive or a hassle. If you buy a poster, it can actually be mounted securely with something as simple as a nail in the wall, if you choose to buy poster holders to go with it. You can buy these in the vast majority of places where you also buy the poster.
You can also choose to buy really cheap posters for the kids' room, or even wall stickers, which also help to create a nice and adventurous environment in the room. See great wallstickers for kids here.
Find the best colours
When choosing a picture for the children's room, it is a good idea to think about the style and colours already in the room. If there is already a lot of pink and pink a girl's room, a picture that matches these colours can look shades.
If, on the other hand, it's a boy's room in baby blue with a picture or poster for the children's room in these shades and colours. There are so many to choose from, you're sure to find one that to match the colours you like.
A fun motif
The motif of the picture itself is also a must.
There are many beautiful and fun motifs that your child will enjoy looking at. When choosing a motif for the picture, think in particular about what your child likes.
Does your daughter love animals? Or do you have a son who loves all vehicles? Then you can certainly find a picture for the boys' room or girl's room that will fit in perfectly.
A picture as a gift
A photo is also a perfect gift for children and parents. Not decorative, it doesn't take up much space in your home. So it's something that most people can find somewhere on their walls.
You can give the picture as a maternity gift, a christening gift, a birthday gift or whatever occasion you need to find a gift for. A beautiful picture is a super versatile gift that almost everyone will love!
https://startpakke.com/wp-content/uploads/2017/03/logo.jpg
0
0
Maria
https://startpakke.com/wp-content/uploads/2017/03/logo.jpg
Maria
2019-03-12 13:57:40
2019-03-12 14:18:03
Pictures for the children's room