Want to pay off your debts quickly? Do you have several loans that you pay a large amount on every month? 
You're guaranteed to be out of debt sooner than you think. Here are four effective ways to pay off debt fast. Just follow this guide and you'll be well on your way to more money in your bank account and more freedom to do fun things with your family or friends.
Whether you have consumer, mortgage or car loan debt, it costs a lot of money every month. Both in terms of repaying the debt, but also in terms of interest and compound interest. In this guide, we look at different types of debt and how you can pay them off quickly.
 If you want to get out of debt, follow this guide to find out which method to try.
We have made an easy and clear overview with a total of four different methods that you can use to pay off your debt quickly. Which method is best for you depends on both the debt you have and, to a large extent, on who you are as a person.
Some people are most motivated by getting rid of the expensive loans first, even though this sometimes feels like the most time-consuming method, where you have to think years into the future.
If you're into quick results, take a look at the snowball method, where you can erase your debts from your budget pretty quickly.
The guide contains
Method 1: Pay the expensive loans first
Method 2: The snowball method - keeps motivation high!
Method 3: A consolidation loan can make your debt cheaper
Method 4: The hard but perhaps most effective way to become debt-free
A little further down you will find our free budget which you can download.
Start by creating an overview
The best thing you can do is create an overview of all your creditors. That is, all those to whom you pay off debts on a monthly basis. This applies to both companies and private individuals. So you need to write down both the money you pay to your phone and if you owe money to your mum. Only with an overview of ALL creditors can you create the best plan to pay off your debts quickly.
Make a long list of all your creditors and arrange them in a clear way. Then you can see more easily where all the money is going.
Use our free budget overview
Download our free budget to help you get an overview. Just enter your items and you'll see your budget. It doesn't get any easier than that!
Download the budget here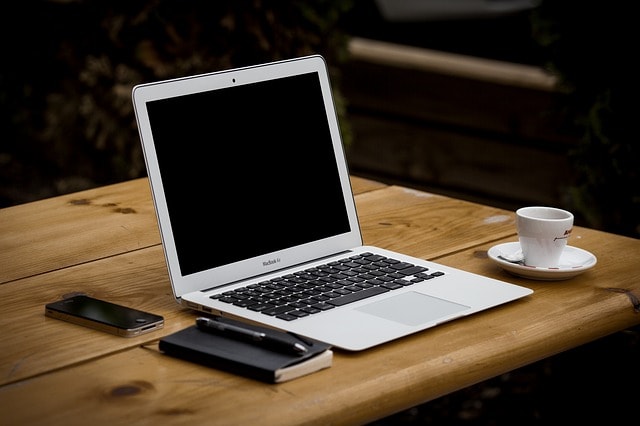 Well, let's get to it. Here are a total of 4 methods you can try to get out of debt and pay it off quickly. The first method is perhaps the most sensible, and it will suit those of you who like to calculate how much money you save.
# Method 1 
Pay the expensive loans first
How to save 1000s of dollars in interest
When you pay the most expensive loans first, you can end up with a very big saving in interest. It may be the most sensible way to pay off debt quickly. In some cases, you can pocket several hundred thousand euros tax-free, in pure interest savings.
You will need your summary of all your loans that you made earlier. Now that you have an overview of all your loans, you need to find out how expensive each loan is. You do this by finding out how much interest is charged on each loan.
Then you can prioritise the expensive loans. Reduce repayments on low-interest loans and then increase repayments on expensive loans. That way, you'll get the most out of the money you're paying off.
Grab the phone and call your creditors
However, this method requires some legwork. You have to pick up the phone and call your creditors to make new repayment arrangements. There are unlikely to be problems with those where you want to pay more, but with those where repayments are reduced, you need to have your arguments in order.
This is something you need to keep in mind when talking to your creditors:
You are in the process of a major restructuring of your finances so that you can pay off all your debts as quickly as possible
Tell them a concrete timetable for when they will get their money
Emphasize that you put a lot of effort into all of this so they can get their money
# Method 2 
Get out of debt with a consolidation loan
For many, the possibility of a joint loan is a good idea in terms of becoming debt-free. You can pay off your debts quickly and in a manageable way.
A consolidation loan is often a larger loan that you take out and then pay off several of your small loans with this large consolidation loan. In this way, you end up with a much more manageable economy, and hopefully, in the end, a debt that is repaid quickly.
In the vast majority of cases, a consolidation loan will give you lower interest rates, which means you'll eventually be out of debt faster.
See examples of how a consolidation loan on this page
Because of the many different online services, it is now very easy to apply for a consolidation loan. In fact, it can be done in minutes and your applications are non-binding. So set aside some time and get some applications in to loan sites that offer consolidation loans.
# Method 3 
Is the snowball method for you?
Do you lack the overview and motivation to pay off your debts quickly? Then read on now!
The snowball method is a very simple way to pay off debt. It gives you a quick overview of your loans and plenty of motivation to pay off your debts as quickly as possible.
Before we go any further, it is worth mentioning that this method does not take interest into account. On the other hand, it will motivate you far better than most other methods to pay off debt quickly, and now you'll find out why.
With the snowball method, you get to delete your debt items one by one, starting with the smallest item.
List all your debts, with the lowest at the top (except your mortgage)
Use your profits each month to pay off the smallest debt
When it's gone, reward yourself with a trip to the café, a new item of clothing or something else that makes you happy
Then start with the next entry and continue like this
This method can motivate you a lot, as it is a great feeling to delete debt items from the budget. Therefore, this method can eventually make you debt-free much faster than many other methods.
# Method 4 
You must spin and save your way to debt-free economy
The last method we will discuss here is probably the most well-known, and perhaps the most used to pay off debts quickly. It is also the method that requires a great deal of self-discipline, determination and resolve.
With this method, you can pay off your debts in no time!
You have to cut all your records right down to the bone. No more cafe trips, cigarettes, expensive gifts or holidays to the South. But don't worry - it's only for a while.
The great thing about this method is that you can pay off your debt quickly. If you are really disciplined, you can even become debt-free within a few years or months, depending of course on how much debt you have and what type of debt you have.
Just as in Method 1 deals, it's a good idea to grab the bone and call around to your creditors, asking about the possibility of interest rate reductions, or changes in repayments.
Reach your dreams - pay off your debts fast
If you pay off your debts quickly, you can enjoy more freedom and more opportunities to do exactly what you want. Without debt, there will be more time for family, adventures, a new home and everything else you can only dream of right now.
So find out which method appeals to you most and start your journey towards the freedom that is waiting for you and will soon be within your reach!
https://startpakke.com/wp-content/uploads/2017/03/logo.jpg
0
0
Maria
https://startpakke.com/wp-content/uploads/2017/03/logo.jpg
Maria
2018-10-08 12:20:57
2018-10-10 09:50:38
Pay off debt fast - 4 smart ways to more financial freedom