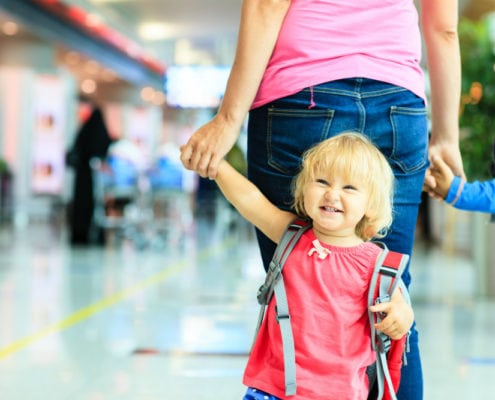 If you're looking for a backpack for kids, we've put together a list of the best backpacks for kids.
When choosing a backpack for children, you obviously need to choose one that suits your taste. Most backpacks for children are about the same size and can be used by children from 1 year up to kindergarten age.
A backpack for children is a very popular birthday gift, Christmas gift or simply on the occasion that it is needed. A backpack for children can be used to and from the nursery, where there is room for extra clothes, a spare blanket and perhaps a teddy bear.
Small backpack children
A small backpack for children is both practical and fun for the child. Many children like to carry their own things in the backpack, as it gives them a sense of independence and "can do".
The best backpacks for children have adjustable straps to fit the child's size. It's also really handy if there's a strap between the straps that tightens over the chest. This ensures that the backpack doesn't fall off and also makes it more comfortable to wear.
When choosing a lilac backpack, there are many colours and different models to choose from. Many of the backpacks are shaped like animals, which many children find funny. Take a look at our list of backpacks for kids and see the many fun variations.
Tip.
Want to make the gift even more fun? Fill your backpack with pixie books and other fun toys.
You can find many great backpacks on offer at Babygear. They always have free shipping, no matter how much you order. See their range of backpacks for kids here. 
A backpack with embroidered name makes it more personal and experience shows that kids think it's cool too! You also avoid the backpack suddenly getting lost. The backpack can be purchased here.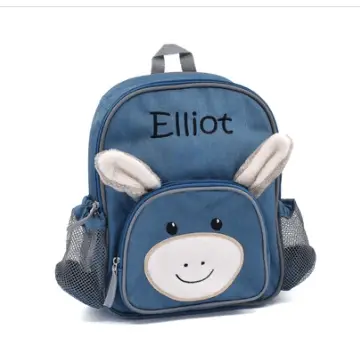 ---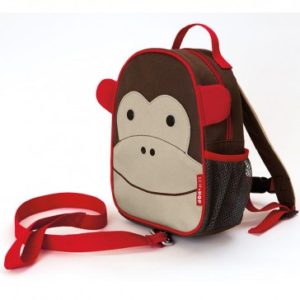 Mini backpack walking harness - Skip Hop Zoo Let
Very cute little backpack for kids from Ski Hop Zoo. The backpack is a little smaller than most other backpacks for kids, so it's a good choice for the very youngest.
The backpack has a detachable harness, which is handy for keeping track of the mini if you're in crowded places.
If you love this model, you can get this fine backpack in a larger size.
---
Haglöf backpack children
Normal price: 550 kr. - 600 kr.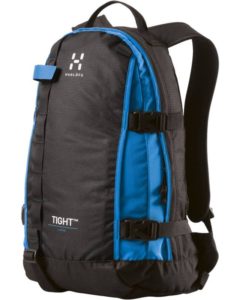 The brand Haglöf is known for their quality backpacks. Haglöf backpacks are made for both children and adults. Common to all of them is that they are in a good and durable design.
A Haglöf backpack for children normally costs 700 DKK, but is often on sale at Carriealong.dk, so it might be worth checking it out. Click here to see Haglöf backpack for kids.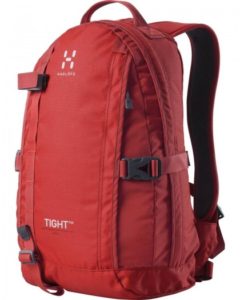 Choose from many different colours. Haglöf backpacks for children differ from others on the market because extra thought has gone into the comfort and spaciousness of the backpack.
So if the backpack will be worn for many hours, for example on a holiday or similar, Haglöf is definitely worth a look.
---
Fjällräven backpack for kids
The popular backpacks from Fjällräven, are a classic. A child-sized Fjällräven backpack looks super cute and is practical and spacious. It's the perfect size for little ones.
Choose from many different colours.
---
Disney backpack with Frost
Does your girl love Frost too? The Disney film must be said to have taken the world by storm, and the two characters, Anna and Elsa, are still popular among children. A small backpack in the Frost theme will undoubtedly be well received.
---
Pink backpack with key ring
Nice backpack with several compartments and included key ring. Includes a walking harness that can be attached to the backpack. It's smart if you as a parent want to keep track of the child if you are in places with many people, or by a busy road.
The backpack is spacious and comfortable to wear. There is a nice picture of a princess at her castle.
---
Blafre Backpack
369,95 kr.
Suitable for children 4- 6 years.
A really nice backpack, perfect for preschoolers. The backpack is nice and soft and comfortable to wear. The backpack has a small front pocket for small items and a large compartment for other things.
---
Babymel backpack with dinosaur
Cool backpack with dinosaur on it. The backpack is suitable for small children from about 1 year. A key ring with sound is included and the backpack is sturdy and comfortable to wear thanks to padded straps. A great backpack for little ones!
---
Smallstuff backpack
A backpack is a hit at this age. It's fun to put things in, and then you can put the backpack on and walk around with it, or take it on a walk or to nursery.
---
Super fun backpacks from Affenzahn
378 kr.
3-5 years
Choose from many different animals!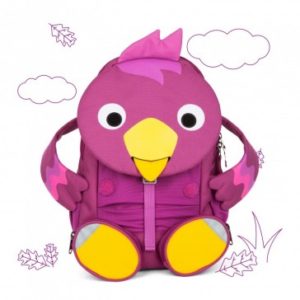 If you're looking for fun and functional backpacks for kids, with lots of fun details, these fun animal backpacks are definitely worth a look.
When you pull out the tongue, a name tag appears and there are small pockets in the feet. The backpacks have many more fun and practical details, which you can read about here.
The back and straps are padded, so the bag is comfortable to wear. All in all, this is the perfect backpack for the kindergartener!
---
Lunch box for children
With a lunchbox in the backpack, the little one is ready for a fun and wonderful day!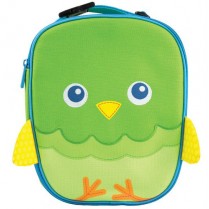 In many kindergartens, nurseries and day-care centres, children have to bring their own packed lunch from home. For this, they need a good, durable lunchbox. And it doesn't matter if it's decorated with nice colours or pictures, so it's fun to look at.
Cheap lunchbox for children
If you're looking for a good but cheap lunchbox for your child, try Søstrene Grene or Flying Tiger. They often have little metal lunchboxes with cute drawings on them.
The best food boxes
If you're looking for quality and a multi-compartment lunchbox that closes tightly, consider the Sistema brand. Their lunchboxes are made in different colours. They are easy to open and close and you can choose from many different sizes and varieties. On the other hand, they don't have any funny drawings on them.
https://startpakke.com/wp-content/uploads/2017/03/logo.jpg
0
0
Maria
https://startpakke.com/wp-content/uploads/2017/03/logo.jpg
Maria
2017-07-11 07:07:52
2021-02-08 09:13:53
Best backpack for kids