Christmas is fast approaching and before we know it, it will be December. Did you remember to buy yourself an advent calendar?
Every year, remember to buy a Christmas calendar for the kids - whether you go out and buy 24 individual packs, 4 Advent packs or buy a ready-made one with LEGO, Schleisch or chocolate.
But what about yourself? When was the last time you, as a mother or father, had an advent calendar? Well, apart from the usual scrapbook calendar that probably hangs on the fridge year after year. If you have to think about it too much, it's been far too long, and so we think you should go out and delight yourself a little. Buy an advent calendar for yourself, your partner or as a joint. Christmas isn't just the children's party, it's the party of hearts. So an advent calendar for mum and dad is guaranteed to make Christmas even merrier.
Take a look below and be inspired by the different Advent calendars for adults - that is, Advent calendars for mum and dad.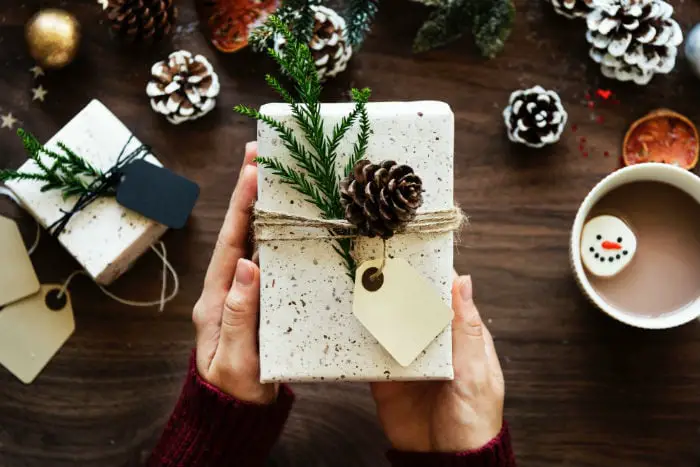 Licorice by Johan Bülow - from 300 kr.
This liquorice calendar from Johan Bülow is definitely a gourmet experience for the liquorice lover. Here you get different flavours to help you with your Christmas cheer, so you can count down to Christmas Eve in a more delicious way. You can even choose the size of the calendar, depending on how much liquorice you can manage to eat.
Find the advent calendar from Johan Bülow here
Beer Christmas Calendar - 748 kr.
This package calendar contains 24 different beers, the majority of which will be Christmas beers. The beers are individually wrapped and numbered so there is one ready for each day.
Find the beer advent calendar here
Gourmet gum from Wally & Whiz - 299 kr.
Here you get 24 boxes with 12 different flavours and you can even choose between two different colours on the packing calendar itself; peach coloured or grey blue. Both are great to keep around and each day you open a small drawer with 5-7 wine gums in it.
Find the peach coloured advent calendar here
Find the grey-blue coloured advent calendar here
Coffee Christmas Calendar - 449 kr.
In this calendar contains 24 unique coffees for the coffee lover. The packing calendar is delivered with a string and clips, so it can decorate so nicely during Christmas. The coffee calendar contains no aroma coffees and is delicious for all kinds of brews.
Find the coffee advent calendar here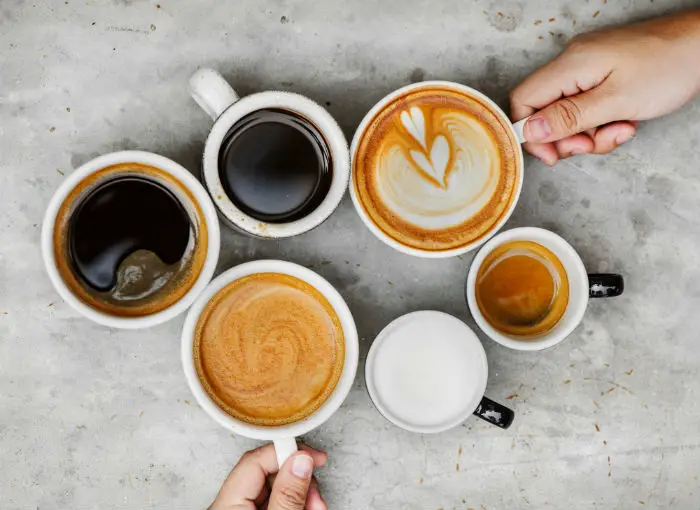 Summerbird - 448 kr.
This Christmas calendar is more for the chocolate lover, where you will be enriched with 2 pieces of chocolate every day during Christmas. So you can either enjoy two pieces alone or share with a loved one. The Christmas calendar is filled with both the iconic chocolates and the more unique ones.
Find the summerbird advent calendar here
Beauty calendar - 795 kr.
Rudolph Cares has created a small advent calendar with four packages, consisting of luxurious, organic and sustainable gifts for both face and body. You will receive the advent calendar wrapped, so you won't see the gifts beforehand.
Find the Rudolf Cares advent calendar here
Rome Christmas Calendar - 595 kr.
If you're into rum tasting or just a good glass of rum, this pack calendar is the perfect countdown to Christmas. The different rums are from 24 different countries and are therefore 24 different tasting experiences.
Find the rum advent calendar here
Gin and tonic advent calendar - 395 kr.
This nice advent calendar is with organic tonics and the different gins from Herbie Gin, Nordisk Brænderi and Trollden distillery. A pleasant way to end the cold days during the month of December.
Find the gin and tonic advent calendar here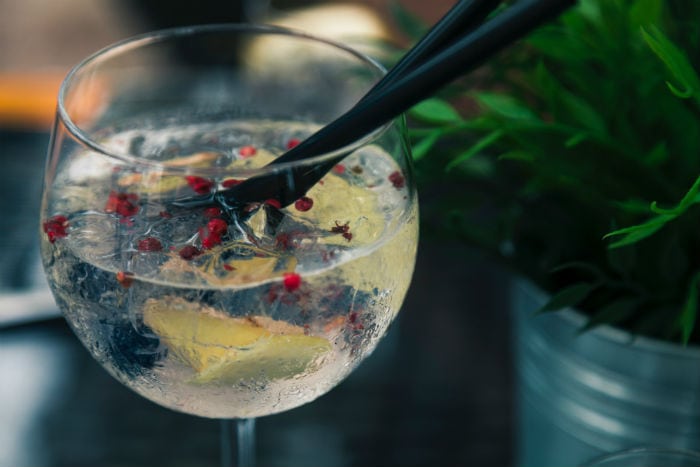 Why give Christmas gifts
We are all waiting for Christmas in one sense or another. Some are waiting for Christmas to be over soon and others are waiting with anticipation for Christmas Eve. The Advent calendar or Christmas calendar helps to count down to Christmas Eve. The Advent calendar is typically one that is given every Sunday of Advent and usually it is a little larger than when you choose to give the Christmas calendar with 24 packages in total.
The Christmas calendar originated in Germany in the early 1900s. The calendar was in Germany and in England called Advent calendar, as Advent means the coming of the Lord and a calendar was the countdown. Around World War II, the tradition for the gift calendar and subsequently the Advent gifts started. The Christmas stocking was then the children's own slippers in which they could find sweets like raisins if they had been sweet and coal if they had been naughty.
In the 1960s, the real Christmas calendar began to appear, with hand-embroidered bell strings on which small gifts were hung. Later, the choice was between 24 small packages or 4 Advent packages, which were slightly larger.
Remember to delight each other with an Advent calendar
When we hear about advent calendars, we usually think of children. It is the children we think of giving a Christmas calendar and the extra large Christmas gifts. That's how it is when we have children. Parents tend to forget themselves. So this Christmas, try to either delight yourself with an advent calendar or your partner.
You know the feeling of getting a gift out of the blue. It brings so much more joy than the Mother's Day bouquet that the father has probably been down to buy on the children's behalf. Of course, that bouquet delights too. But a completely spontaneous gift just puts a bigger smile on your face. If you need inspiration for buying the perfect Christmas gift for the man in your life, then read more about the best Christmas gift suggestions here.
Never be sad if you give an advent calendar but don't get one back - remember the joy of giving.
You've bought a gift calendar for your loved one because this year he/she really needs a treat. You've been on pins and needles all day because now it's finally time to give it. Your partner receives the gift and is happy that you thought of him/her and is now looking forward to Christmas. The days go by and you wait. You are waiting to receive an advent calendar from your partner, because now you have bought one for him/her. But why doesn't one come. The month of December is approaching. Then it will be the 1st Sunday of Advent. Then it will be the 1st of December. Still no Advent calendar has been returned. That's when you finally have to remember, because you gave a gift, then you don't have to get one back. You must hold on to the concept of "the joy of giving".
It is allowed to give yourself a gift calendar!
If you don't want to risk going through another Christmas without an advent calendar, you are allowed to buy one for yourself. Then you're sure to get the one you want most. Then you don't have to stand in front of your partner with big wet dog eyes and the wish to get a gift calendar. Because you've got your own little Christmas cheer - either in the form of 4 lovely Advent gifts, 24 cosy little parcels or 24 boxes filled with something sweet.
Besides, there can be an added bonus of having bought a gift calendar for yourself and not telling others until Christmas has started. Because someone might want to give you an advent calendar. Then suddenly you have two advent calendars to enjoy. Then, should it turn out to be two of a kind, you can always give one away and seem a little more profligate than you might actually be, with a belligerent toddler and a pre-teen of a 4-year-old bringing daily happiness to your life.
Exchange gifts with a friend
Maybe you have a friend who would also like to have a gift calendar, but doesn't want to buy one for himself. Then you can choose to buy one for each other. It can either be a ready-made one, as in the examples above, or it can be 4-24 gifts you buy individually and then put together yourself to make the perfect advent calendar. If it's a friend who knows you extra well, then you can probably look forward to some useful gifts. This is also a good idea if you're not on Christmas dates with each other. Then it's another way to spoil each other during the cold Christmas season.
A self-assembled gift calendar doesn't have to be just one type of gift. Some days can include a piece of delicious chocolate, a liquorice pipe or a bag of mixed sweets. That way, a 24-gift calendar doesn't have to be hugely expensive or filled with too many presents that will probably end up in the bin anyway.
Ideas for what you can use as gifts in your gift calendar:
Things for the table: e.g. a pack of napkins, tablecloths or a nice candlestick
Gadgets: e.g. a mobile powerbank, nice headphones or sleeve for laptop/iPad/tablet
For cosiness: e.g. a pair of nice slippers, a soft blanket, candlesticks
For the home: e.g. a picture in a frame, a vase or a small figurine
For self-pampering: e.g. a beard care set, a delicious cream or foam bath (if the person has a bathtub)
https://startpakke.com/wp-content/uploads/2017/03/logo.jpg
0
0
Anette
https://startpakke.com/wp-content/uploads/2017/03/logo.jpg
Anette
2018-10-04 09:57:45
2018-10-04 09:57:45
Advent calendar for mum and dad